Sitting on a rocky cliff at Eagle's Cove on the island of San Juan, Washington, I reflect on the journey that brought me here.
A few years ago, I had a full-time health-coaching business and was a holistic medicine practitioner. It was incredibly fulfilling work, but after years of passing on the same advice to client after client, I started to burn out. There was only so many times I wanted to tell people to eat more kale and drink more water.
So, I started to think about ways I could take the knowledge I had acquired in my career and my life and turn it into an income that offered me more than a stationary job with long hours.
I had a wealth of knowledge on how foods affect our weight, moods, and health. I wasn't a doctor, but I knew enough that I could help a novice to dive into the subject of food and one's mood.
I decided that instead of repeating myself and dispensing my advice to clients one-on-one, I would package my knowledge together into a comprehensive online course.
Not only would an online course make it easier to pass on my know-how, but I realized that it would allow me to work remotely from anywhere. And better still, once I had the course up and running, I would be able to earn from it while I traveled or even while I slept.
So, I hunkered down. With the internet, some long focused hours, and a vision for a result to never work a full-time job again, I figured out how to create my course. I typed up some worksheets using Microsoft Word that I could pass on to students, I recorded a few videos with an old camera, and packaged my lessons into a program that anyone from anywhere in the world could use.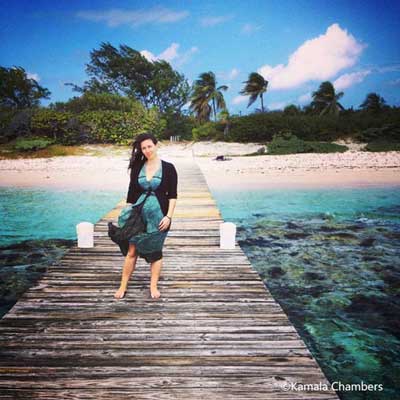 Through trial and error, I cracked the code on how to sell my course online. I did a ton of training on marketing, copywriting, creating offers, and so much more. Every time I hit a roadblock, I took another training course to help me see the way through.
By the time I was done, I had spent thousands of dollars learning what I needed to create income from my online course, but it was worth it. And after putting the pieces together, I started making money from the course quickly.
Once I had created one program, it was easy to create a second. Again, I dug into my knowledge base and decided to build an online course on gemstone energy medicine. I spent hours in classes studying the healing properties of gemstones and it became one of my hobbies. Again, I knew enough that I could easily teach it to beginners. And like my first course, it became a success.
Now my courses fund my travel-rich life. I spend several months in Colombia, have extended stays in Bali, and travel throughout Europe and Asia without worrying about finances. My online courses have also made it possible for me to live on the small island of San Juan for most of the year, where I spend my time taking long walks on deserted trails and breathing in the ocean air.
My days are no longer shaped by how many clients I have. Now they are fueled by my passions and desires.
More recently, I created another course. This time, I wanted to pass on all the knowledge I had gathered from building my first two courses, so that others could find the same success. There is an endless world of topics out there that people can create online courses about; yet, there is very little training available to show people how to do it. My course is designed to show anyone with a hobby, knowledge base, or skill set, how to transform it into an online course that you can build and sell yourself.
With the technology available today, online courses are simple to create. And once you've made one, it can generate an income almost indefinitely—even while you sleep.
Need a Way to Fund a New, Better Life?

Join our Savvy Retiree Daily e-letter today and you'll hear from us daily, telling you about ways you can gain the freedom to live where you want, travel when you like and create a life you love. We'll also send you a FREE Report Fund A New, Better Life With These 6 Portable Careers...
Related Articles
50 Ways To Make Money In Retirement
How To Trade Your Photos For Cash
Why Everyone Should Teach English Overseas At Least Once
---
You know more Spanish words than you think you do! And we guarantee you can be carrying on conversations...in Spanish...in just 20 Minutes. Reserve your spot now for our FREE webinar.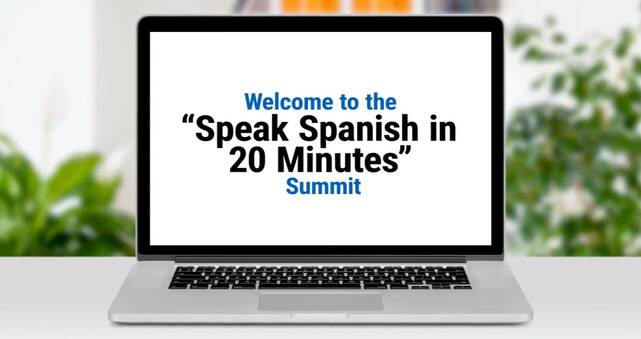 ---