Over 10 years ago I quit my job as a nurse, sold almost all of my worldly goods, and set off on a global adventure with my husband. Our plan was to travel the world, but it was Southeast Asia that held us under its spell.
We spent a few years exploring the region, taking in the sights and sounds, and moving from place to place, then David and I decided to take a break from life on the road and settle down for a while. The only question was, where?
We wanted a high-quality lifestyle at an affordable price. It was also important to us to move to a place where language wasn't a daily struggle, getting around was simple, culture shock would be minimal, and high-quality healthcare was easily accessible.
After considering the many incredible places we had explored, we finally decided on the cosmopolitan Malaysian city of Kuala Lumpur.
Not having to learn a new language was a big draw. We could read the daily English-language newspaper or a restaurant menu, ask for directions in English, and be easily understood wherever we went.
The food in KL—as the locals call it—is also fantastic. Anything we wanted, we found. We could choose from Chinese, Indian, and Malay restaurants, dine on some of the best street food we've ever tasted, and it was easy to find plenty of western restaurants, too. A typical dinner for two would cost us $10, sometimes less, leaving plenty of money for splurges at the occasional fine-dining restaurant or boutique shopping.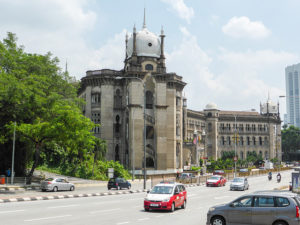 That's another great thing about KL, the costs are low, and with a shiny international airport on the doorstep and low-cost flights, whenever we did get restless an adventure elsewhere in the region was easy and affordable.
Getting around the city itself is a breeze. KL is served not only by a good public bus system, but also by an extensive light rail system and an ultra-modern monorail which whisks passengers through the central city, above the traffic. It's so easy that we never bothered buying a car, there was simply no need. There were plenty of comfortable, inexpensive long-distance buses available when we wanted to explore further afield. The international airport—a transportation hub for Southeast Asia—is just half an hour away from the city by high-speed train.
KL passed the healthcare test for us, too. Several hospitals in the city are internationally accredited, but for minor health issues, it was just as easy to visit one of the many polikliniks (clinics) around town, where general practitioners diagnose and treat walk-in clients, and an office visit costs just $5. We were always delighted with the high quality of care provided by English-speaking doctors, it's no wonder Malaysia is one of the top countries in the world for medical tourism.
Malaysia offers permanent residence through its popular Malaysia My Second Home (MM2H) program. Qualifying, like most things here, is pretty simple. And once you do, there's loads of benefits, including a 10-year renewable multiple-entry visa, making travel in the region hassle-free.
KL is affordable and welcoming, with so much to do and explore…fitting in here was effortless. The comfortable blend of Oriental and Western cultures makes KL the ideal place to transition from travelling to actually living overseas. It could be the smoothest move you ever make…
Get Your Malaysia Report Here:
Learn more about Malaysia and other countries in our daily postcard e-letter.
Simply enter your email address below to sign up for IL's free daily postcards and we'll also send you a Free Malaysia Report – Amazing Malaysia: Halve Your Living Costs While Living Like a King in the 'Pearl of the Orient'.
Get Your Free Report Here