It's been a crazy week. This election saw the biggest turnout rate in over a century and we still don't have a declared winner.
But I'm not here to analyze the results. The last thing you need is another political commentator…
The best thing I can do for you now is help you build a secure financial future so that no matter how things play out in the U.S….no matter who is in charge or which way the stock market moves…you can still retire rich and create a life of ease, travel, fun, and adventure.
That's what I've been doing this week behind the scenes…
While the rest of the world was glued to the news feed, I've been fleshing out the final details on an incredible new opportunity for members of my Real Estate Trend Alert group.
You might be familiar with the common saying in real estate investing, "You make your money when you buy, not when you sell." Well, in reality, you can set the groundwork for making money even long before you buy.
The thing is, for months or even years before I send details of a RETA-only deal to members, I've been researching…putting boots on the ground…and meeting high-level contacts in the destinations where I feel there could be a hot opportunity.
There's a whole world of real estate out there, but most of it doesn't stack up when it comes to turning a profit.
I'm in the business of identifying the trends, market forces, and early-in opportunities that drive real estate markets…and give us strong returns.
Way before I ever send RETA members details of a deal, I identify a "big idea" that will lead to profit. By "big idea," I mean the strategy, market quirk, or trend that's underpinning a profit opportunity. By doing that, I can pinpoint the places where we can buy low in a market that's set to take off.
For a deal to cut RETA muster, it needs to have the potential to double your money within five years. And that kind of potential simply can't be found without a lot of groundwork.
Today, I want to bring you behind the scenes and show you what it really takes to find amazing deals.
So, I'm giving you this brief report to step it out for you…click the link below to start reading…
***Roadmap of a RETA Deal: The Easiest Way to Get in on Profitable Real Estate***
In this report, I walk you through how a RETA deal works, step by step…from the day I find an opportunity to the moment you can become the proud owner…
I'm writing to you from my condo in the Copala community here in Cabo san Lucas. I spend a few months a year here, living beachside, next to some of the most incredible golf courses in the world.
I bought here as part of a RETA-only deal in 2015 along with fellow members. Our RETA-only price for luxury condos in the Copala community was just $336,156. And we're already sitting on six-figure paper gains.
Elsewhere on my beat, I just got word of a $50,000 uplift on a RETA deal that members got in on just eight months ago.
In February, I brought RETA members the opportunity to buy two-bed homes in Edena, Tulum for just $149,000. Today the asking price for two-bed homes in Edena is $189,000. In fact, I've seen one broker advertising them for $199,000.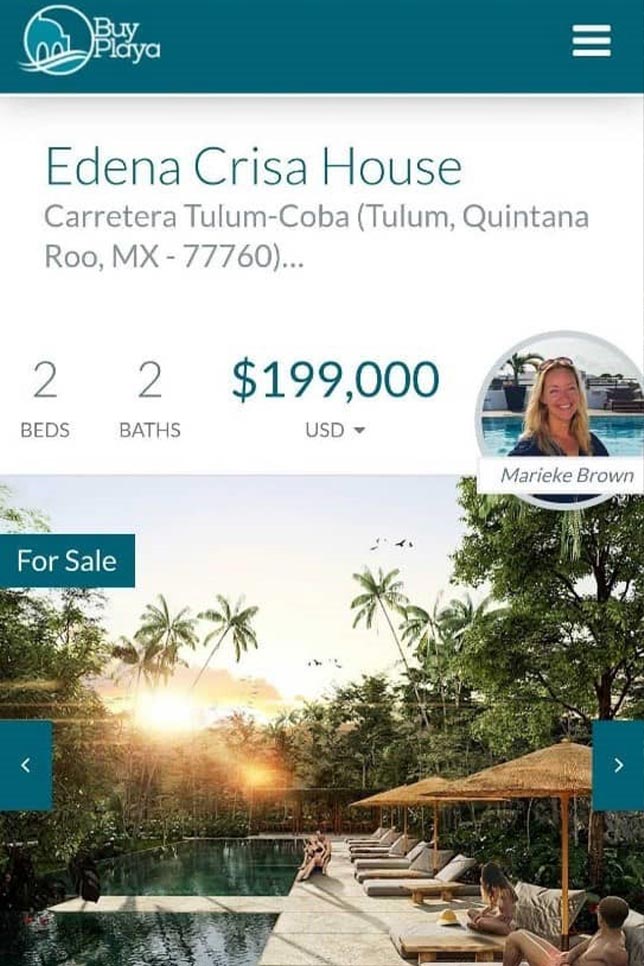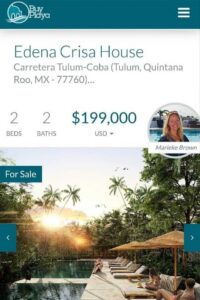 RETA members could also opt for three-bed homes in Edena ranging from $169,000 to $189,000 depending on size and aspect and now listing for $239,000.
I got in on the Edena deal by using some of the realized profits I made from a past RETA deal in Tulum…
In October 2017, I brought RETA members the opportunity to buy in the Tao Tulum community from $154,500. Just a few months ago I accepted an offer of $225,000 on the condo I bought as part of that deal.
With RETA's group buying power, we can lock in gains from the very start, buying at prices well below what the public see.
But, like I say, these deals don't happen overnight. It's a lengthy process that I undertake on members' behalf.
Start reading my 11-step guide to an exclusive RETA-only deal…
Related Articles
The 10 Best Places to Invest in Real Estate
How to Profit From New Short-Term Rental Demand