Pura Vida…it's Costa Rica's slogan, as well as being a way of life. The direct translation is "pure life" but it's so much more than that. It's living the good life…cherishing simple pleasures…spending time with loved ones…and enjoying a slow, relaxed pace of life.
And the good life is exactly what Costa Rica offers. There's a climate and location to suit every taste…from the cool mountain towns, surrounded by coffee farms and a lush green landscape, in the popular Central Valley…to the warm Pacific-coast beach towns where dozing in a hammock in the afternoon sun, with the clear waters lapping the shore nearby is almost a requirement…to the rainforest surroundings of Lake Arenal, where a close-knit community of expats has been coming for years.
And it'll cost you less than back home. You can stuff your shopping bags with a week's worth of delicious fruit, vegetables, bread, meat, and cheese from the local farmers' market for $40 and expats agree that a budget of between $2,000 and $3,000 a month (depending on where you live and the type of lifestyle you lead) will see a couple living very comfortably here.
But don't just take my word for it. Here's what some of the expats already living around Costa Rica have to say about this retirement haven.
Gloria Yeatman and her husband Paul moved to the Central Valley town of San Ramon in 2009, and Gloria says they've never looked back.
"We love our lives here and have developed some great friendships with Ticos and other expats alike," she says. "San Ramon is located at about 3,000 feet, so we have spring-like temperatures all year round. We just love having our doors and windows open all day.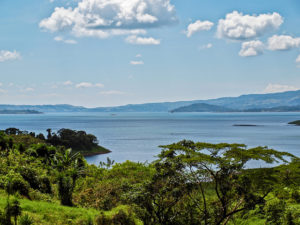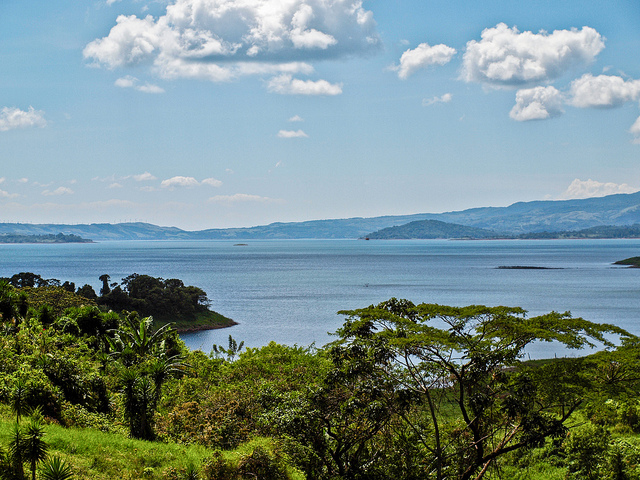 "With rent, healthcare, and a car, our monthly budget usually stays below $2,000 for everything. Even though Costa Rica may be more expensive than many other Central American countries, we are finding it possible to live a good life for less here."
For Ray Granade, life in the U.S. just got too fast-moving. He and his wife Kim moved to the Lake Arenal area in 2013. "We used to live in the fast lane but the small-town atmosphere here is good for us. I can confidently say that, overall, we are comfortable and happy for less money than we would be spending in the States."
From their home in the hills they enjoy panoramic views of the lake as well as sunsets and sunrises. And on clear days, they can see all the way to Lake Nicaragua far to the north.
When Russ and Cindy Miller embarked on their Costa Rica adventure, they wanted an ocean view and preferred a more remote and mountainous location. They found it in the country's Southern Zone.
"The beautiful mountains overlooking the ocean captivated us immediately…it was exactly what we were looking for," says Russ. "Our life now is so much more laidback than in the States. From morning coffee on the patio to a nice glass of wine at sunset, everything feels more relaxed here.
"You'll often hear Costa Ricans talk about pura vida…now, living here in the Southern Zone, I fully understand it."
Gina H., who attended last year's conference emailed to tell us: "Loved the conference. The speakers who live in the areas were especially beneficial in our decision making process."
No matter where you chose to call home in Costa Rica, you can have this laidback lifestyle for a lot less than you'd pay at home.
Get Your Free Costa Rica Report Here:
Learn more about Costa Rica and other countries in our daily postcard e-letter. Simply enter your email address below and we'll send you a FREE REPORT – Why Are Americans Still Flocking to Costa Rica.
This special guide covers real estate, retirement and more in Costa Rica and is yours free when you sign up for our IL postcards below.

Get Your Free Report Here