When your life's passion is also how you make your money, every workday is a pleasure.
When I first moved to Bangkok, Thailand, in 2004 with my 11-year-old daughter and husband in tow, it was my first time living outside the U.S.
Like many who ventured before me, I was enamored with the idea of living in exotic Southeast Asia. I could not wait to trade shoveling snow for basking in the year-round tropical climate, immersing myself in the Buddhist culture, and diving headfirst into fragrant and spicy Thai cuisine.
Before we left the U.S., my husband and I secured employment as English teachers. Most employment contracts which move you from your country of origin to Thailand provide for a visa and work permit, airfare, housing allowance, and a guaranteed salary with basic medical insurance.
It took me a few years to figure this out, but location is everything in Bangkok. The closer you live to downtown in the Sukhumvit area, the better off you are. This is the epicenter for business, shopping, dining, and entertainment, and it is where the expat community tends to converge. Bangkok is currently in the middle of a housing boom and new apartments seeming to materialize overnight. You don't necessarily pay less for an older condo, but you do tend to get more living space. I moved into a brand new one-bedroom, one-bathroom place a few years ago, but it is only 430 square feet. However, it has amazing views and amenities like a rooftop pool, sauna, gym, sky lounge, and library. We pay $700 a month, and are centrally located downtown near public transportation. I don't have to worry about a rent increase for the duration of my contract.
Inflation is something that I don't generally worry about. In the 15 years I have been in Thailand, many things are still the same price. One of my favorite Thai indulgences is health and beauty treatments with a "mani-pedi" (manicure and a pedicure) averaging $10, and a 60-minute aromatherapy body massage in a relaxing spa environment costing between $20 and $30. Grocery stores are even more reasonably priced, and all of the major outlets deliver; making it easy to shop online. I save even more by going to the Thai markets and farmers' markets for artisan and organic foods.
WiFi and internet service is top notch in Bangkok, and we now have 4G (with 5G being primed to roll out by 2020). Internet, cellphone, and water bills are all inexpensive by international standards. However, my power bill can be a little more because of my ongoing love affair with 24-hour-a-day air conditioning. Domestic help is also extremely affordable, with the costs of nannies and maids being negligible.
One of the things I most appreciate about this city is how easy it is to network and build great relationships with people from all around the world. Some of my "besties" come from Australia, the U.K., Hong Kong, Malaysia, France, and Holland. There is always a boozy brunch, launch party, yoga class, networking event, or meetup taking place to make new friends. Fundamentally, Bangkok is bilingual, and I have always been able to seamlessly navigate because everything I want is available in English. All of the Thais that I socialize and work with speak English, and I honestly sometimes forget that I live in a foreign country.
My time in Thailand, and as an English teacher has been the adventure of a lifetime, and I have experienced more things than I could have ever imagined when I first embarked on what was supposed to be a two-year work abroad experience. I have learned innumerable lessons about myself and this country, and I've discovered how to become a world citizen because of my experience here. Bangkok is an amazing city to live, work, and ultimately, thrive in.
Need a Way to Fund a New, Better Life?

Join our Savvy Retiree Daily e-letter today and you'll hear from us daily, telling you about ways you can gain the freedom to live where you want, travel when you like and create a life you love. We'll also send you a FREE Report Fund A New, Better Life With These 6 Portable Careers...
Related Articles
Enjoy a Low Cost of Living in Thailand
Find Your Dream Retirement in Thailand
---
You know more Spanish words than you think you do! And we guarantee you can be carrying on conversations...in Spanish...in just 20 Minutes. Reserve your spot now for our FREE webinar.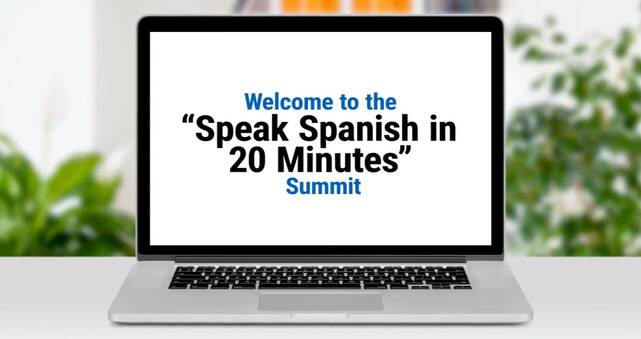 ---