While many people fantasize about moving to their vacation destination, Rebecca Lee did it. She went to the Dominican Republic for her birthday and fell in love with the culture and the people.
"The biggest draw was living the simple life," she says.
Seven years later, the Calgary native runs a beachside café, teaches English, and is starting a tour company. "I'm a Jill of all trades," she laughs.
Las Terrenas is a small resort town of between 8,000 and 10,000 people situated on a postcard-perfect beach. It's two hours away from the international airport in Santo Domingo and, according to Rebecca, "It's the best place in the world to see the humpback whales during their mating season."
Rebecca's lifestyle in Las Terrenas could also be described as postcard-perfect. "I wake up early, tutor English, return home and do yoga. Then, I hit the beach with my dog for a couple of hours.
"Everything I need is here. There's a grocery store, motorcycle repair, hairstylist, all run by locals. I like to go to the little Dominican shops and look for interesting ingredients." She also enjoys repurposing and upcycling. "I find stuff along the road or in the trash and I reclaim it, make it like new again. I furnished my whole restaurant with reclaimed materials."
Her café serves bagels, salads, and smoothie bowls to beach goers. "Fresh fruit juice is about $2. Meals cost between $8 and $12. There's also a large French and Italian influence in town, which means there is plenty of good cheese, meat, bread, and wine."
She lives steps from the beach in a two-bedroom, two-bathroom apartment for $250 a month. "It's cute. Though when I first got here, I lived in a more luxurious oceanfront condo for $800 a month. I guess I needed that transition time."
To get around, Rebecca either walks or uses her quad, which is a typical form of transportation in much of Latin America. She describes the Samaná peninsula—where Las Terrenas is located—as untouched. "It's pristine. We have the highest density of coconut trees in the world on this peninsula."
She learned Spanish quickly out of necessity when she arrived, though now, she says, there's a larger North American influence moving in. "There are a lot of snowbirds coming from Canada and the U.S. for the winter."
Always an entrepreneur, she sees an opportunity in the tourism business. "I'm starting a tour company with a business partner too. We want to offer the types of activities we do with visiting friends and family. For example, we'll offer culinary tours or nightlife, so people can have a taste of Dominican entertainment."
One of the other things she's learned is patience. The concept of "on time" is different from U.S. and Canadian expectations. People in the Dominican Republic are unhurried.
However, they are incredibly helpful, says Rebecca. "If you break down by the side of the road, within a minute or two, you'll have people stopping to help.
"My life is simple here," she says. "I have no mortgage and no vehicle payments." She recommends that anyone interested in a slower pace of life should try it out. "Take a month or two to come down and see if you really like it. Feel it out first. If you're sick of the rat race then this may be a good fit for you."
Need a Way to Fund a New, Better Life?

Join our Savvy Retiree Daily e-letter today and you'll hear from us daily, telling you about ways you can gain the freedom to live where you want, travel when you like and create a life you love. We'll also send you a FREE Report Fund A New, Better Life With These 6 Portable Careers...
Related Articles
Writers Find Inspiration And The Right Cost Of Living In Tamarindo
This Is How I'm Still On My Yearlong Vacation…After 17 Years
Enjoying A Caribbean Lifestyle As A Travel Writer
---
You know more Spanish words than you think you do! And we guarantee you can be carrying on conversations...in Spanish...in just 20 Minutes. Reserve your spot now for our FREE webinar.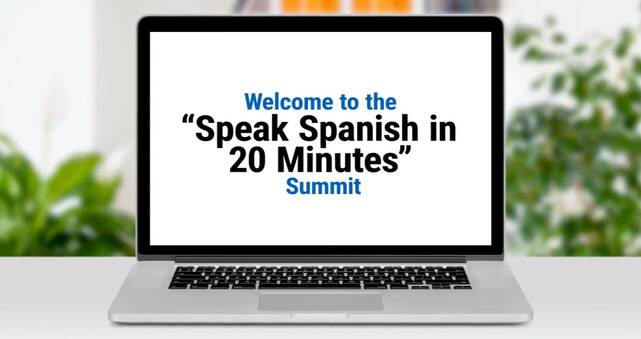 ---