It's 6:30 in the morning and I'm busily packing my camera bags into my Honda Pilot in our garage.
My wife, Jennifer, pokes her head out the back door and smiles, "Going on another field trip I see."
I smile and continue packing, realizing that over my 34-year career; I've gone on hundreds of field trips, thanks to my profession.
Some of these projects have required me to dress like a Ninja warrior (required to shoot at a Sony chip making plant)…teeter at the top of a lift at over 80 feet…hang out of a helicopter with no doors attached…crawl on all fours on top of a 20-story building while the wind gusted over 40 mph…shoot in a commercial freezer with temperatures of nearly zero…climb to the top of a crane with my photo gear…and hike to several hundred feet below the earth to photograph a cave.
It all started in 1972, when my mom brought home a 35mm SLR camera as a Christmas present to herself. Within moments, I "borrowed" the camera and my life-long love of photography began. As a teenager I took photos for my school newspaper and the local Citizen News, which gave me my first paycheck as a photographer. It was a wonderful feeling to have someone pay me to enjoy my favorite hobby.
After high school, I went to Brooks Photography Institute in Santa Barbara, CA. I interned with a local commercial photographer and quickly discovered that doing photography for advertising and businesses was more to my liking.
And I opened my own commercial studio at the age of 26. Within a month, I was earning enough to cover my overheads—with a little extra for myself. Within six months I was making almost as much as my previous salary. Over the years my annual salary has varied from $40,000 to $150,000. These days my day rate is $2,000.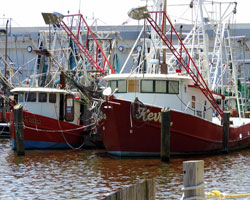 My field trips have included amusement parks, professional sporting events, a yacht, a shrimp boat in the Gulf of Mexico, Lear jets, penthouses, large ranches, expensive homes, a solar farm, a sausage manufacturer, and many more.
A couple of times a year, I'm up in a helicopter photographing real estate.
Commercial photography isn't for everyone, but for me it's been a lifetime of learning and experiencing people, places, and subjects that most people's jobs would never give them the opportunity to experience!
Free Report:
Sign up for IL's Fund Your Life Overseas e-letter today and we'll also send you a FREE report about ways to earn money abroad. Simply enter your email in the box below and we'll send you this free report: Fund Your New Life Overseas With These 6 Portable Careers.
Get Your Free Report Here