"We are not your typical retiree expats," says Margie Remler. "My husband, Robert, is still working full-time and I am currently taking a break from a career in international private banking."
Hailing from New York, Margie traveled to Latin America on numerous occasions over the years to visit her clients. In early 2006, she brought her family along to have a break from the cold New York winter. Being a shorter flight than to Los Angeles, Panama was close enough even for a long weekend getaway. At that time, their children were ages 10 and 14, and Panama was just starting to see its commercial and real estate boom.
"We met several families on our trip—both Panamanian and fellow expats—who encouraged us to consider purchasing a vacation home here," she says.
Margie gives a variety of reasons why Panama is her top-choice destination. "We were very impressed by the friendliness of the Panamanian people, as well as the infrastructure, and the boom in the economy."
Margie and Robert thought a second home in Panama could be a family adventure, and a great way to widen their children's horizons. The direct flights and the fact that it had the same time zone as New York were icing on the cake.
"For us, up till now, the main difference is that our U.S. life was rush, rush, hectic city, work stress, etc.," she explains. "Our Panama life has always been the only place our family can relax, disconnect, and unwind."
Margie's family lives in Buenaventura in Rio Hato, a gated community on the Pacific coast, less than two hours from Panama City. They were one of the first residents in a new and developing community that has grown immensely over the past 12 years.
"We have access to beaches, swimming pools, and even a hotel on the premises," she says. "We have made many friends over the years with people of all ages, and we enjoy being part of our vibrant community."
Margie's family owns their three-bedroom, four-bathroom condo in a building comprising of six units. "It is all one floor and feels like a ranch-style home to us," she says. "We are often the only residents there, so it feels like a bigger space."
While Robert still works in New York, the family visit their second home in Panama five to six times per year. Though they eventually see themselves retiring there full-time, for now, Margie says they're enjoying the experience of being a "hybrid family," easing into retirement life well before they hit retirement age.
Her family loves life in Panama because it allows them to feel like they are on vacation while at home. "We try to plan a lot of 'nothing' so that we can enjoy the outdoor activities with our friends and our children and their friends. We do a lot of walking on the beach, yoga, tennis, horseback riding, and water sports.
We go to the pools and the beach every day. We own a small ATV, which allows us to drive all around the community. Yet, we still enjoy the day-to-day activities, like visiting the supermarket, house upkeep, chores, and dinner with friends. It is truly the best of both worlds."
Though not fully there yet, Margie says she and Robert love the fact that they 'pre-planned' their retirement home, having had years to prepare for the transition.
Her advice to anyone thinking about partaking in Panama's expat life is to try it out for a while first. "Absolutely go down and visit different pockets of the country. We are all much more global travelers now, and there are many merits to an offshore experience."
Need a Way to Fund a New, Better Life?

Join our Savvy Retiree Daily e-letter today and you'll hear from us daily, telling you about ways you can gain the freedom to live where you want, travel when you like and create a life you love. We'll also send you a FREE Report Fund A New, Better Life With These 6 Portable Careers...
Related Articles
Most Popular Facts About Panama
By Moving to Panama You Can Move to Paradise
An Overview of Traditions and Culture in Panama
---
You know more Spanish words than you think you do! And we guarantee you can be carrying on conversations...in Spanish...in just 20 Minutes. Special summit 'Speak Spanish in 20 Minutes' is now live!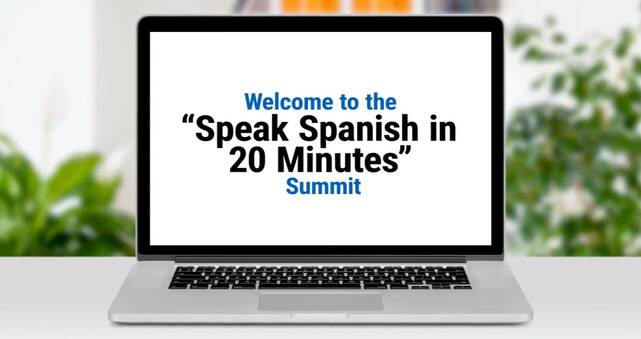 ---