"I've always believed that work should be something you enjoy and love," says Joanna Gillan, who funds a life of freedom and travel with her website dedicated to the study of ancient history. "If you do something you love, no matter what your background or experience is, it will always be successful."
When they started work on the website, neither Joanna or her husband, Ioannis, had a background in history…but they shared a burning passion for the subject. The project began as a hobby but now, with over 4 million viewers visiting their website each month, it's become a full-fledged income for the both.
Of course, earning online doesn't just allow them to indulge their passion for ancient history; it frees them up to live where they please and travel the world. So far, they've spent time in England, Greece, Australia, and are currently enjoying life in Ecuador.
"We started to get itchy feet in Australia, thirsting for adventure and new experiences, so we just decided to pack our bags and move," says Joanna, who had always been fascinated with South America, but didn't know where to start.
"We drew up a list of criteria we wanted: good weather, low crime, good healthcare, and easy-to-obtain visas. We found that Ecuador ticked all the boxes. We didn't do any preliminary visit. We just joined all the forums and Facebook groups, read lots of books, and bought a ticket."
Today, the couple live in San Joaquín, a small picturesque town nestled high in the Ecuadorian Andes. The couple rents a semi-furnished house for $500 a month. The five-bedroom home includes a gym, swimming pool, and a large garden. Their water bill is just $20 a month.
"I love walking the streets of San Joaquín and experiencing all the new sights and smells," says Joanna. "And I love the varied landscape and cultural experiences this country has to offer. From the Amazon to the coast, to the mountains, every region is different and brings new and wonderful experiences.
"I've met some wonderful and amazing people here. Once, I dropped my phone in a canal. An Ecuadorian man took off his shirt, jumped in the freezing water, and swam around for nearly an hour until he found my phone. And it still works."
Get Your Free Roving Real Estate Investor Report Now

Sign up for the FREE Roving Real Estate Investor e-letter and get a valuable report (free for a limited time) on The 5 Best Places in the World to Own a Home From $150,000.
Related Articles
Own For $55,000 and Rent For $400 a Month in Loja, Ecuador
Buy in Quito, Ecuador from $46,000; or Rent for $400
Enjoying Ecuador's Beautiful Beach Town for Under $1,800 a Month
---
You know more Spanish words than you think you do! And we guarantee you can be carrying on conversations...in Spanish...in just 20 Minutes. Reserve your spot now for our FREE webinar.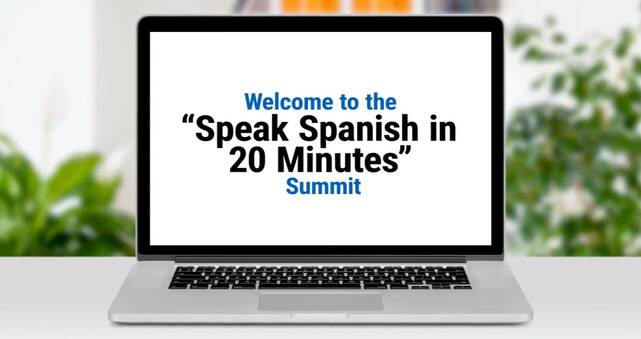 ---