With its Old World charm, modern amenities, and miles of beaches, Barcelona, Spain, is a compelling destination for expats. My family and I have been living here for the last three months, enjoying the rich history, the terrific climate, and of course, the delicious food.
In July of 2017, we sold our house and left on an adventure that hasn't stopped since. We lived in Panama for a year, we did two "coast-to-coast" road trips across North America, and spent shorter amounts of time in Colombia, Italy, Cuba, Bosnia, Croatia, and Costa Rica.
Of course, our time abroad hasn't been a vacation, in the traditional sense. This is how we live. My wife and I both work online, so we're able to make the money that we need from anywhere that has an internet connection. My wife is an online English teacher, and I freelance as an SEO and content strategist. Simply put, this means that I help clients identify and create content that allows them to be found by people searching on Google.
For anybody who has ever considered freelancing, it is hands down the best gig of the digital age. It allows you to do the work you want, for the people you want, from the places you want, earning the money you want. It has given me the flexibility to work remotely, while traveling the world with my family.
Prior to working as a freelancer, I worked as an English teacher, teaching one-on-one English lessons online. While this was a terrific portable income that provided me with a fantastic quality of life, I've found that freelancing provides a better opportunity to use the specific skills I have.
Living just outside of Barcelona, freelancing has contributed to a charmed existence. Our apartment sits just two blocks from the beach and a three-minute walk to the train, but costs just $767 a month. That's for a furnished two-bedroom apartment with all utilities, internet, and cable included.
As we're here in winter, the weather is cool, but certainly not cold by Northern Hemisphere standards. Daytime temperatures reach the high 50s F and low 60s F throughout the coldest months, and humidity hovers at an extremely pleasant 70%. Gentle Mediterranean sunshine and breezes lend to an overall feel that is still warm enough to be walkable during the day. In the summer, the daytime temperatures range in the high 70s F and low 80s F, a slightly milder version of southern California.
The entire region of Catalonia is brimming with history. Castles and cathedrals that are hundreds of years old remain relatively untouched as the modern city has built up around them. Several sites even have roots dating back to the Roman Republic, when the nearby city of Tarragona, served as the capital of the area.
The food also, has not disappointed. Several local restaurants offer delicious paella, seafood, and tapas, or smaller portions of various regional delicacies. If you're in a hurry or on a budget, there are also plenty of pizza and kebab shops, offering quick and filling meals for $4.50 to $5.50.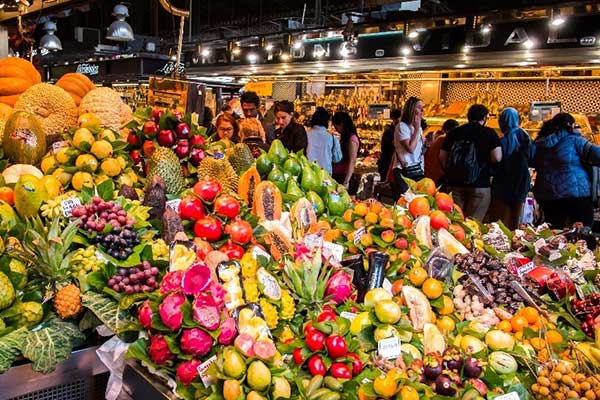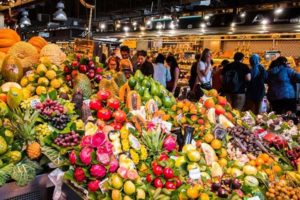 La Boqueria Market in Barcelona is a feast for the senses and well worth a visit.
One of the most pleasant surprises has been the affordability of discount European airlines throughout the region. A few different providers, such as Ryanair, offer round trip tickets out of Barcelona for prices that you wouldn't believe. We flew to Tenerife, in the Canary Islands, for less than $35 per round-trip ticket. Another trip to Italy was $36, round trip.
While we have absolutely loved and enjoyed exploring the region, it remains true that the piper must be paid. Because we aren't just tourists, there are real life things that need to be handled. Homeschooling, grocery shopping, and, of course, work. I break up my workday into two chunks. The first chunk happens in the early morning, from about 5 a.m. to 8 a.m., while my family is still sleeping. This allows me to get a little thinking done, and proactively frame the day, before I'm caught playing defense. The second chunk happens in the early afternoon, roughly 1 p.m. to 4 p.m.
Although every apartment I've stayed in has had high-speed internet (with the exception of Cuba), I always prefer to get outside the apartment for my afternoon work. I find myself infinitely less distracted, and the travel time gives me a few minutes to get in a more focused mindset before diving in. The afternoon block of work provides a nice correspondence window for U.S. based clients, who are six to nine hours behind Central Europe. This gives me time to quickly exchange messages or have phone calls.
The freedom of having a portable income is truly unmatched. Though it comes with its own set of pros and cons, it has given me the chance to see places I've always dreamed of. It's allowed me the chance to introduce my children first-hand to other languages and cultures. And, it's helped me discover that the world really is a big place, full of opportunities for discovery
Need a Way to Fund a New, Better Life?

Join our Savvy Retiree Daily e-letter today and you'll hear from us daily, telling you about ways you can gain the freedom to live where you want, travel when you like and create a life you love. We'll also send you a FREE Report Fund A New, Better Life With These 6 Portable Careers...
Related Articles
7 of the Best Cities in Spain for Your Retirement
An Overview of Traditions and Culture in Spain
There Are Many Reasons for Moving to Spain
---
You know more Spanish words than you think you do! And we guarantee you can be carrying on conversations...in Spanish...in just 20 Minutes. Reserve your spot now for our FREE webinar.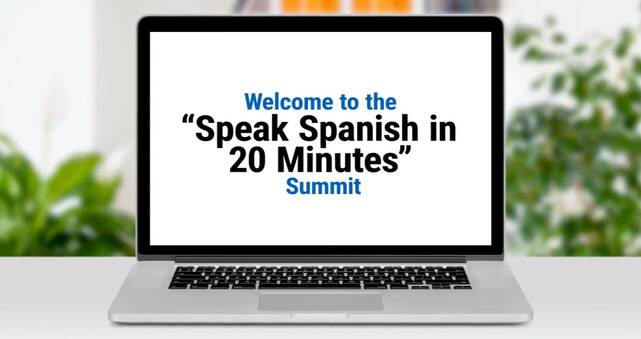 ---