Ahhh…the Caribbean Sea. If you live in the U.S. or Canada, it's paradise practically on your doorstep—just a short flight away. The perfect escape from blustery winter weather. Who wouldn't prefer warm-to-the-touch white sand (or golden sand) on long curving beaches to a neighborhood carpeted in snow and ice?
And you're spoiled for choice when it comes to location. The area we call "The Caribbean" stretches across many borders, and each has its own unique benefits.
You'll find Caribbean beaches on Mexico's Yucatán Peninsula…in nearby Belize…on Costa Rica's little-known east coast…and don't forget the island paradises of Roatán off the coast of Honduras, Nicaragua's Corn Islands, and Panama's Bocas del Toro archipelago.
Imagine gracefully arcing coves and bays fringed by palm trees. The perfect place for a long, languorous walk at dawn before it gets too hot, or dusk—that "golden time" when the light is just right and the setting sun paints the sky in pinks, yellows, purples, and reds on cloudy days.
Verdant jungle-covered mountains rising beyond, with parrots and other tropical birds displaying their bright plumage. Head up the hill, and you can take in the view—180 degrees or more of paradise—as a light breeze streams past. The turquoise sea stretches to the horizon under a cloudless sky that's a deeper shade of blue. It's a painting come to life.
In some spots, a reef just offshore means that with a snorkel and mask you can enjoy the vivid splendor of the undersea world as well—sea turtles, tropical fish in a rainbow of colors, and sea fans waving in the current.
A hammock strung up between two trees is the perfect place to spend the day reading a book…napping…or just gazing at the beautiful spot you've found yourself in. Or perhaps you'd rather sit at a rough table and enjoy a cold drink—little umbrella optional—as you watch the waves lap the shore.
When local fishermen come in from a day out on the water, you can buy fresh caught snapper and tuna at a fraction of what you pay at your local grocery store back home. And if you think the Caribbean has to be expensive…or packed with tourists…then you'll be pleasantly surprised. There are plenty of locations that are low-priced for visiting and long-term living.
In some spots, like the national park in Manzanillo, Costa Rica, the area is totally undeveloped and you have the whole place virtually to yourself. As you walk to the beach through jungle, you're likely to spot howler monkeys and three-toed sloths high in the canopy.
In Tulúm, Mexico, some of the beaches—which are minutes apart—are rarely visited, while others are fronted by resorts, restaurants, and beach clubs. Here you have the best of both worlds—nature and convenience.
It's the same in Placencia (Belize), Roatán (Honduras), and Bocas del Toro (Panama). There are plenty of spots where you have the beach to yourself and others where you can enjoy an afternoon in the company of new friends. The isolated Corn Islands off the coast of Nicaragua are sparsely-populated—the perfect place to get away from it all. What's more, cars aren't allowed. Who needs one anyway when you're in no rush to get anywhere?
It's all about personal preference. Do you want to get away from it all…or feed off the excitement and energy of others?
Whatever you prefer, you can find it in the Caribbean, as long as warm weather and beautiful beaches are your passion.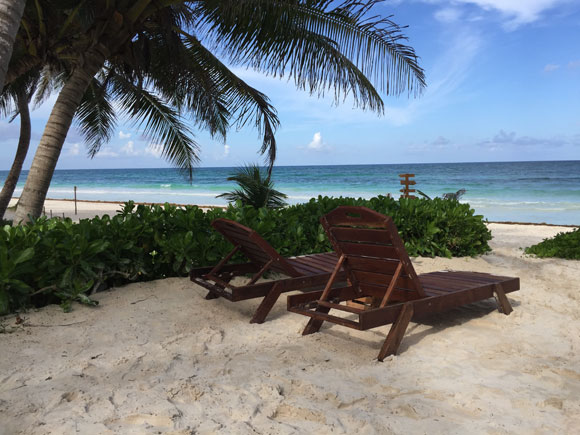 Mexico: Drinks, food, and comfortable loungers in the shade on Tulúm's main beach.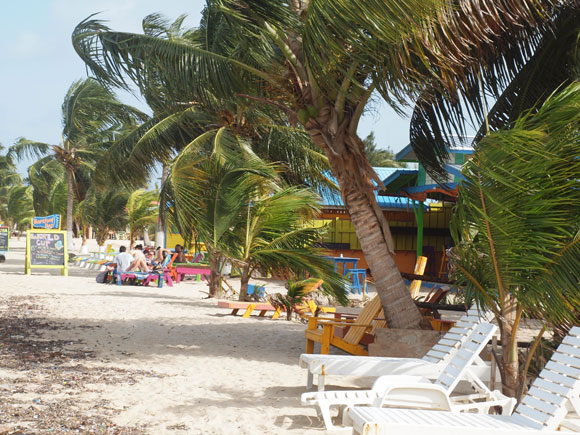 Belize: A row of open-air bars at the beach in Placencia village are the perfect hangout—day or night.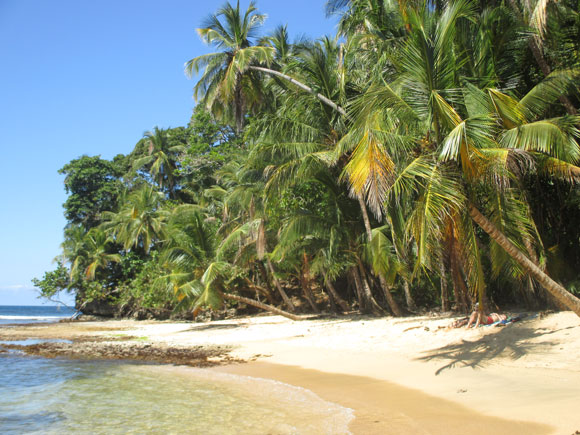 Costa Rica: Natural beauty and wild jungle is what it's all about in Manzanillo.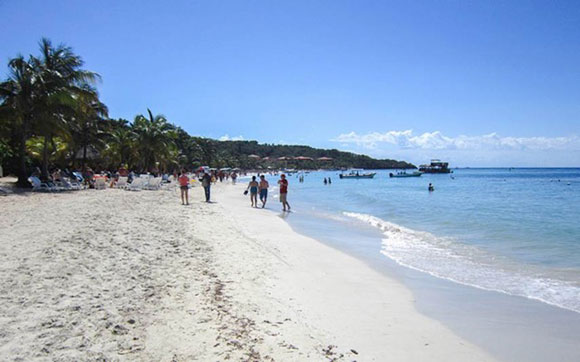 Honduras: Dive boats just off the coast of Roatán give quick access to nearby reefs for scuba and snorkeling.
Nicaragua: You'll find myriad white-sand beaches on the isolated Corn Islands.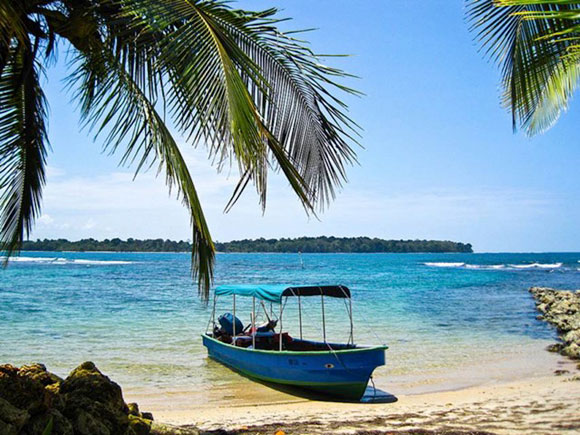 Panama: Many of the Bocas del Toro islands are deserted, while others are tourist centers with plenty of services.
Get Your Free Report on the World's Best Places to Retire:
Learn more about the best places in the world to retire in our daily postcard e-letter.
Simply enter your email address below to sign up for our free daily postcards and we'll also send you a FREE report on The World's Top 10 Retirement Havens.
Get Your Free Report Here