September…Italy's Perfect Month
By Valerie Fortney-Schneider
When our family and friends ask when the best time to visit Italy is, our answer is invariably, "September". While we love summer with its frenzy of activities, concerts and festivals, it can be overwhelming; the heat can be oppressive and the prices are higher for visitors too. But September…ah, the perfect month.
It is still warm but not scorching; you can still enjoy the beach and get a tan, but without wall-to-wall people. In fact, many of the beaches are practically empty, if you avoid the most touristy areas like the Amalfi Coast and Cinque Terre. Prices go down from the summer high season, and there are still beautiful sunny days and interesting events to enjoy all over Italy.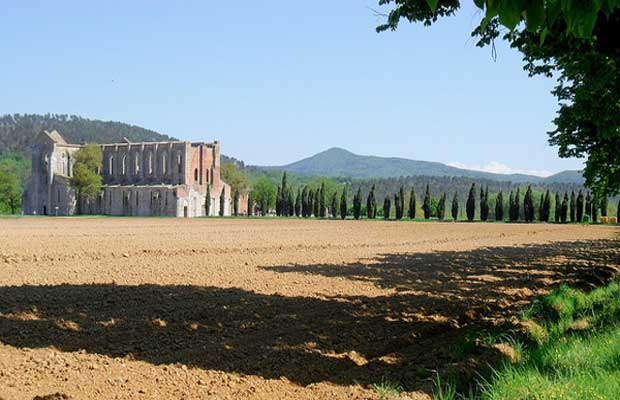 Which is why I'm letting you in on a travel secret: If you're coming to Italy, September is the very best month, especially if you want to visit the central regions of Tuscany, Umbria and Le Marche. You'll find nearly perfect weather and some fantastic festivals to enjoy. The hill towns are less packed and the harvest abundance gives you a glimpse of Italian traditions still being carried out—just as they have been for centuries.
As you meander the streets of any hill town in early September, you'll catch wafts of tomato sauce cooking, as the annual ritual of making salsa di pomodoro (tomato sauce) is in full swing. Legions of ladies are huddled over cauldrons, their tomatoey "witch's brew" bubbling while they chant…not curses, but the latest gossip and good-natured banter as they work on their gallons of sauce.
The other fragrance that fills the streets in September is the sweet grapey must (juice) as the annual crush and fermentation of turning grapes into wine begins. Many families carry out the operation in the street outside their cantinas (the Italian equivalent of a basement). Many wineries are open to visitors to watch and even participate in the grape harvest. Tuscany especially offers lots of opportunities to see the vendemmia and wine making process, but wineries in Umbria and Le Marche also participate in a program called Cantine Aperte (Open Wineries) during the harvest period. (See this link for participating vintners. http://www.movimentoturismovino.it/
If you want to really "go local" and participate, you can check out WWOOFing listings, where you lend your labor for free room and board; or you can book a stay at an agriturismo (farm stay inn) wine estate and ask about helping with the harvest.
But it's not all wine and tomatoes in September; there are food festivals galore! Throughout Tuscany, Umbria, and Le Marche, I've seen food-oriented events (called sagras) to celebrate a veritable cornucopia of foods: there are special festas dedicated to figs, pasta, polenta, wild boar, onions, porchetta, fish stew, and truffles, all taking place in September.
Rollicking events similar to Siena's famous (and super-crowded) Palio are to be found, too. Arezzo (Tuscany) plays out a centuries-old competition in full medieval regalia; not content to be a mere horse race, the knights ride on a track and hit a target with long, heavy wooden lances to win the prized Palio banner. (La Giostra del Saracino is the first Sunday of September.) There is similar Palio event in Foligno (Umbria) which dates back to the 1600s! Music festivals like the Sagra Musicale Umbra in Perugia end the summer music scene in style.
If all this activity is tiring, the beaches are still beckoning and relaxing in September, perfect for enjoying those balmy weeks of Mediterranean bliss.
Charm, Culture, and Cooler Weather: Fall in Southern Spain
By Glynna Prentice
By October in southern Spain, the kids are back at school, the beaches are less crowded, and the summer heat has dissipated…but the days are still gloriously sunny. So October is a wonderful time to visit.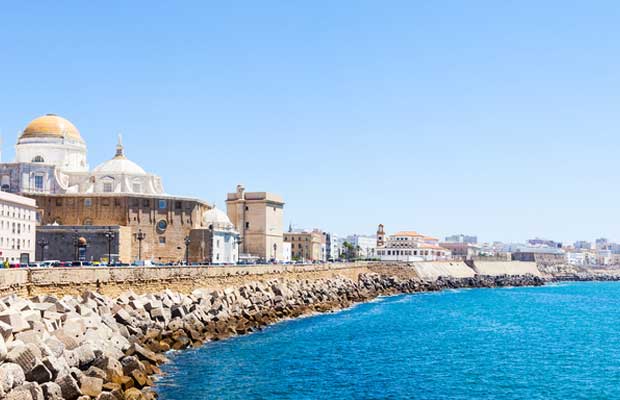 And where better to go than the coastal city of Cádiz, on Spain's Atlantic coast? With its long-time ties to the Americas, Cádiz is the perfect place to celebrate the Día de la Hispanidad, or Hispanic Day, on October 12: the day Christopher Columbus first landed in the New World in 1492.
Sitting on a peninsula that juts out into the Atlantic, Cádiz is a charming mix of old and new. The oldest city in Spain (it was founded by the Phoenicians), Cádiz has a large historic center of narrow, winding streets and cream-colored buildings. Past it is a modern section of broad boulevards and long stretches of beach lined with modern apartment buildings and seaside restaurants.
In Cádiz you can sit in the sun at an outdoor café (and there are plenty of these) much of the year, enjoying a café con leche or one of the region's crisp white wines. Seafood is on the menu at most restaurants and bars. Palm trees sway in the main plazas. And no matter where you go in Cádiz, you're never more than a short walk to the sea.
If you've spent time in Latin America, Cádiz may even look a bit familiar. From the 18th century, Cádiz was Spain's main port for trade with the Americas. And New World cities like San Juan in Puerto Rico and Havana, Cuba, were modeled on Cádiz.
Today it's the largest city on Spain's Costa de la Luz, or  "Coast of Light", which runs along the country's Atlantic coast, west of Gibraltar. You'll find less tourists here than on the Costa del Sol, even in high summer season, and more Europeans than North Americans.
To take in Cádiz's vibe, stroll the streets and the squares of the old city. Go by its magnificent Central Market, with its arcades and colorful stalls. And, if you have the time, stop in for a caña (a small draft beer) or a glass of wine and a tapa at one of the many restaurants that surround it. Then head to La Caleta beach, a long, curved stretch of sand that is arguably Cádiz's most beautiful.
If you want to explore a little farther afield, you can also take the ferry from Cádiz to El Puerto de Santa María. The little seaside town of El Puerto is just six miles from Cádiz across the Bay of Cádiz (or less than half an hour by bus or train). The ferry makes a great excuse to get out on the bay.
Christopher Columbus sailed from El Puerto on his second voyage to the New World, but today it's known as part of Spain's Sherry Triangle—it's home to several major sherry companies, including Osborne and Terry.
St. Martin's Day in Portugal
By Tricia Pimenthal
Any time is a great time to visit Portugal. But there are advantages to visiting when the summer crowds of tourists return home. The climate in September and October is much like that of the prior months, with plenty of sunshine and daytime temperatures ranging around 78 F.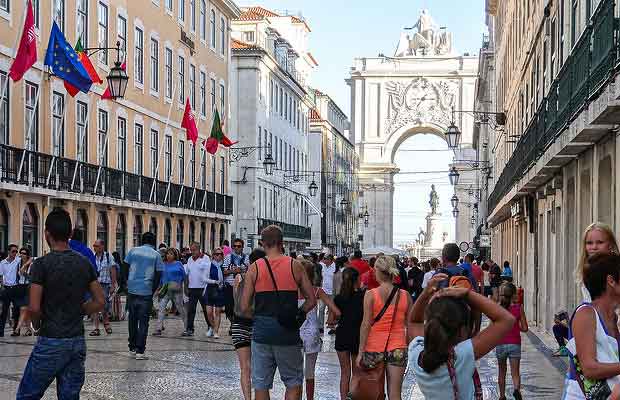 One benefit is cheaper airfare. A roundtrip ticket from New York's JFK to Lisbon runs around $1,200 during high season, but plan to visit beginning in late October and you'll find fares cost half that amount.
If you do opt for Portugal in the fall, try to be there on November 11, St. Martin's Day. The holiday honoring the death of St. Martin of Tours—a Roman soldier turned monk—is celebrated throughout much of Europe. Observances vary.
In Portugal, this time of year is also when the first press of wine is celebrated with the drinking of agua pé, a low-alcohol drink made from the remnants of wine pressing, combined with water. Alternatively, jeropiga is consumed, a stronger beverage also made from remnants, but fortified with a spirit called aguardente.
Daytime activities include parades with floats representing facets of harvest time, like wheat thrashing. In the evening, chestnuts are roasted in bonfire embers and children go door-to-door seeking treats, like the tradition of Halloween, or Samhain.
Mafra and its National Palace Tricentennial
Visiting Portugal this year? You might want to check out the festivities in Mafra this November.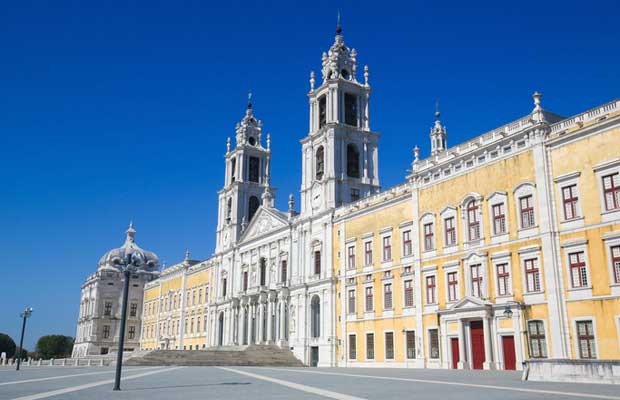 Located 21 miles northwest of Lisbon and 15 minutes from world-class surfing beaches in Ericeira, Mafra is the proud home of one of the country's largest national palaces. On November 11, it will celebrate its 300th anniversary.
The construction of this Baroque and Italianized Neoclassical masterpiece began on November 11, 1717 and was ordered by King João V,  monarch considered politically weak, but who liked to do things on a grand scale. The Palace, referred to locally as "the Convento" (it began as life a monastery), took more than two decades to complete, served as a summer home to the royal family, and received visits from foreign dignitaries. The Basilica—modeled after St. Peter's in Rome—is home to no less than six pipe organs and carillons comprised of 92 bells crafted in the Netherlands.
The partying began last year on November 17, 2016 at 9 p.m., culminating in a midnight fireworks display synchronized to Tchaikovsky's 1812 Overture as seen in the video below. Since then, there have been concerts, screenings, dancing, and dinners hosted by the Palace. Special tours have been available, offering access to areas not commonly viewed.
Actors in period dress have strolled the streets of Mafra spreading news of upcoming special events, while on the esplanade in front of the National Palace, others have presented re-enactments of 1717 townspeople discussing news of the coming Convento, enchanting the passersby of today.
We can only imagine what this November will bring.
Get Your Free Report on the World's Best Places to Retire:
Learn more about the best places in the world to retire in our daily postcard e-letter.
Simply enter your email address below to sign up for our free daily postcards and we'll also send you a FREE report on The World's Top 10 Retirement Havens.
Get Your Free Report Here