If 2020 has taught us anything, it's that we always need a Plan B…
And C…and D…
I'm talking about having a place you can go when things hit the fan. A place you can escape to with a kit bag at the drop of a hat. Somewhere quiet and remote where you can ride out disasters, crises, and pandemics.
In 2008, as the world careened into its last big crisis, I bought a little bolthole in Cotacachi, Ecuador. It was a small place costing just $40,000—my "pocket money" bolthole, a place where the air was clear, the water pure, and I reckoned I would have the option of riding out major global calamities.
I knew that whatever happened, I'd always have my place in Cotacachi. It offered me enormous peace of mind, and for that it was invaluable.
A bolthole is the perfect retreat—somewhere you can unwind, relax, and tune out of the "real world" for a while.
Enough land to grow your own food is a big plus. An ocean to swim in or a river to ponder is good. Maybe it's a place where the local produce is fresh, wholesome, and plentiful. It should require little maintenance and be as move-in ready as possible.
Most of all, it's a property you can buy for a silly cheap price…
This week, I've put the challenge to my team. I've asked them to find me the perfect European bolthole.
I haven't visited or done any due diligence on these, but I wanted to share some of what they brought me…
Huelva, Spain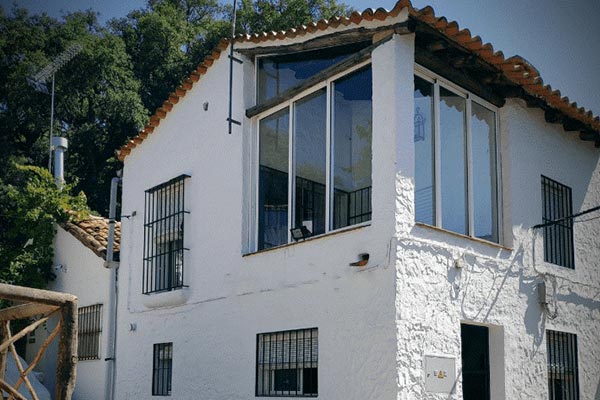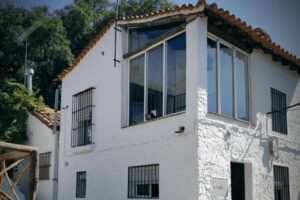 An hour-and-a-half from Seville, in the province of Huelva, this one-bedroom house is available for just €55,000 ($64,698).
Built in 1900, it's well-preserved and looks move-in ready. What I love about this property is the added feature of the solarium. In a mild mountain climate, where you can expect some heavy rainfall, that's a real plus.
This is a place for walkers and hikers. Though buried in the mountains, the landscape is gentle, covered in meadows and forests of chestnut, walnut, poplar trees, and cork oaks—which provide the staple diet of the prized Iberian pig. (This is a paradise for cured sausage lovers.)
The region is dotted with a wealth of towns and villages, nestled in the valleys or on the hillsides, at the foot of castles. You're just 14 minutes from Almonaster La Real, a town founded by the Romans, with preserved vestiges from its Arab past. It's a stunning white-washed town topped by a bell tower from the 9th century.
You're a short drive from Sierra de Aracena and Picos de Aroche Natural Park and about an hour-and-a-half from the Mediterranean coast.
Värmland, Sweden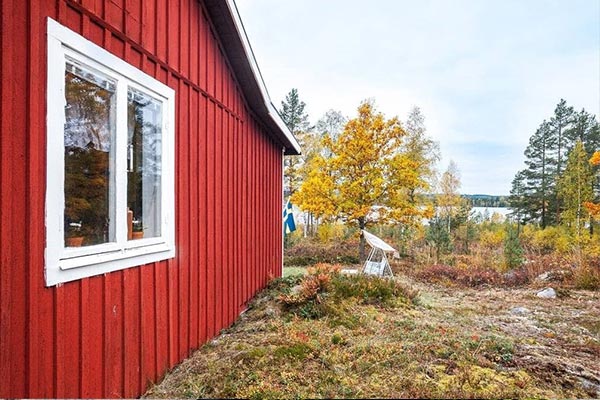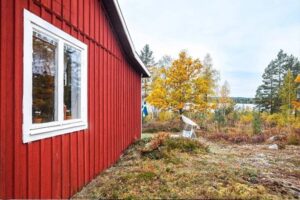 This little one-bedroom bolthole is a literal stone's throw from a lake and yours for only $33,175.
Värmland is a region is west-central Sweden, on the Norwegian border. It boasts some 10,000 lakes—hence owning waterside isn't expensive.
This is a place for water lovers. The lakes are perfect for fishing, swimming, or kayaking. And there endless rolling hills and deep forest to explore.
However, this probably isn't a place you want to spend a dark and snowy Swedish winter, so consider having an escape plan come October.
Burgundy, France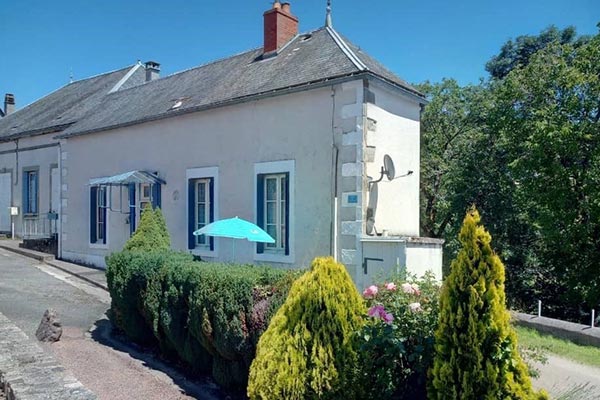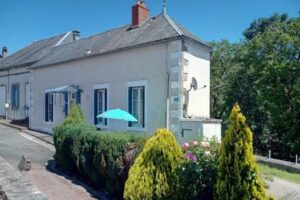 Owning a charming French village home is much cheaper than you think. This one in the region of Burgundy is just €59,500 ($69,992).
This is the real French heartland. You're about an hour-and-a-half from Dijon. And an hour from the stunning town of Avallon, where you can take a trip back in time while wandering the winding cobbled streets, medieval fortifications, and towers.
The village is in the Morvan Regional Nature Park, with 281,400 hectares of vast forests, dotted with paths, great lakes, and rivers to explore.
Crete, Greece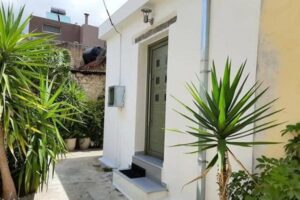 When I look for real estate under $100,000, I expect to find something that needs a little work at best. This one-bedroom on the island of Crete, Greece comes newly renovated, with double-glazed windows, air-conditioning, and a shiny new kitchen—and it costs just (€50,000) $58,817.
This is a real lock-it-and-leave-it home. A small Greek island fortress that could make the perfect hideaway.
It's in the town of Neapolis, about 10 miles from the coast, in a green valley dense with olive groves. The town has a rich history: destroyed and rebuilt by the Venetians, it was later occupied by the Turks, and until 1904 it was the capital of East Crete. Today, it faces a lot of out-migration from its young population, but its glory days are still on display in its beautiful buildings, gardens, and old churches.
The colorful and bustling coastal tourist town of Agios Nikolaos is an easy 15-minute drive. From there you can access some stunning white-sand beaches along Mirabello Bay.
Salento, Italy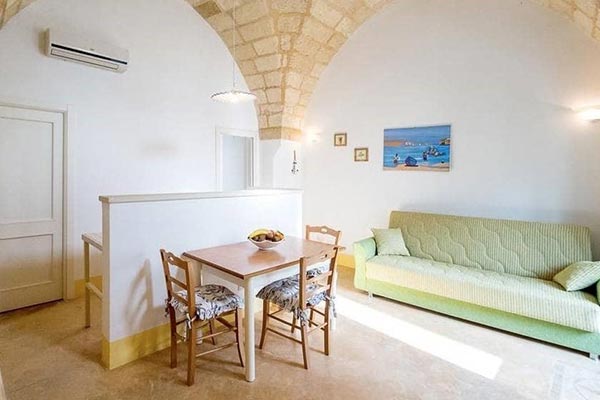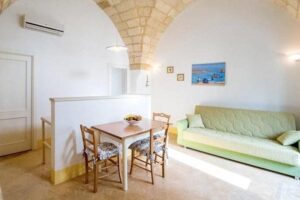 This home in Salento, Italy, is about as far south on the peninsula as you can get. It's right at the end of the heel, in the small village of Depressa—listed for just €68,000 ($79,991).
This isn't your typical Italian home. While Salento is technically in Italy, you'd be forgiven for mistaking it for Greece. The region's ties with its eastern neighbor date back thousands of years. The local dialect, is called "Grika," and many of the area's gastronomic, cultural, and religious traditions have evident Greek roots. The home itself, it's airy space and vaulted ceiling, has obvious Greek influence.
Salento is full of so-called "Greek towns." Unspoiled historic centers like Castrignano dei Greci, Corigliano d'Otranto, Martano, and Sternatia. You'll also find the fortified sea-front cities of Gallipoli and Otranto. And you're just a 45-minute drive from Lecce, which overflows with 17th-century baroque architecture and was once called "the most beautiful city in Italy."
Most importantly, from this bolthole property, you're within easy access of the some of the nicest beaches in Italy. From the southernmost tip at Santa Maria di Leuca, running up the west coast to Gallipoli and beyond, is a vast stretch of golden-sand beaches and azure waters. The Adriatic coastline is rockier but no less beautiful, with chalk cliffs and salt-water lagoons.
Get Your Free Real Estate Report Now
Sign up for our free daily Postcard e-letter and get a valuable free report on the The 5 Best Places to Buy Real Estate In 2023.
Related Articles
The 10 Best Places to Invest in Real Estate
Own Ocean-View Lots in Costa Rica