If someone had told me a few years ago that I could become a travel writer and that it would not have to include jetting off to parts unknown, I would have laughed at them.
Don't get me wrong. I'd love to pack a bag and explore exotic locations every day for the rest of my life—maybe someday I will.
Like they say though, "Timing is everything."
My travel writing career began close to home out of necessity. Taking care of my mom for seven years through a debilitating illness took up most of my free time. Travel writing wasn't something I could even contemplate.
I was working 60 to 70 hours a week managing a retail jewelry store in our local mall. I was also recovering from a nasty divorce that had left me in financial distress. I was stretched to the limit, feeling like I'd break apart most days.
And then my mom passed away, which was devastating, my dad became ill, and the vicious circle started all over again.
Besides, I was always under the impression you needed years of schooling and a degree in journalism to become a writer. I had neither. It was only when I took part in an intensive travel writing and photography workshop that I learned quite the opposite was true.
You need to be able to string a sentence together, you need to bring ideas to the table, and find interesting stories that people want to read. But if you can do those things, you can learn the craft of travel writing.
And you can start local…
Starting out looking for stories in the neighborhood—so to speak—was just what I needed. I could fit travel writing into the nooks and crannies of my hectic life.
I was able to cover places nearby, which kept my out-of-pocket expenses to a minimum until I began earning paychecks for my articles.
I spent time researching publications I thought might be interested in a local story. Many times they were local blogs, newspapers, and online or print magazines. Other times I was able to sell my ideas to regional publications, publications in other states, and even publications across the pond, in the U.K.
Local and regional editors loved working with me, as I knew the area well and lived and breathed my stories. I became their go-to writer quickly, sometimes covering stories for them at a moment's notice.
I've enjoyed luxurious stays in 5-star hotels right here in Saratoga. Visits to spas, salt caves, museums, new restaurants, and shop openings are the norm now.
Most recently I was hosted at a historic B&B, only 500 yards from Niagara Falls, for a weekend of "ghost hunting" experiences. I was wined and dined over the long weekend, enjoying underground boat rides, wineries, art, and history museums. I was even allowed to bring a guest along.
Just yesterday, I traveled to a nearby town I'd never heard of, to a street I could barely pronounce. I'd been invited to enjoy a private tour through a neighborhood of 17th century stone homes, in an area of New York settled by a group of reformists, known as the Huguenots, during the 1600s.
I love learning about history, so jumped at the opportunity. I quickly pitched my idea to a local editor, who loved the story and promptly gave me the green light.
More often than not, this is my life now. International travel has seen me in Fiji, France, Mexico, Puerto Rico, and Ireland since starting out on this journey in 2013. Plans for more international travel are in the works, which blows my mind.
But, I always love making my way home to cover local stories. They're the ones that feel like a well-worn shoe, a comfy blanket, and a best friend.
Need a Way to Fund a New, Better Life?

Join our Savvy Retiree Daily e-letter today and you'll hear from us daily, telling you about ways you can gain the freedom to live where you want, travel when you like and create a life you love. We'll also send you a FREE Report Fund A New, Better Life With These 6 Portable Careers...
Related Articles
Copywriting: Solve Your Income Woes With a Few Persuasive Words
Make a Quick Jump Into Travel Writing By Starting From Home
---
You know more Spanish words than you think you do! And we guarantee you can be carrying on conversations...in Spanish...in just 20 Minutes. Special summit 'Speak Spanish in 20 Minutes' is now live!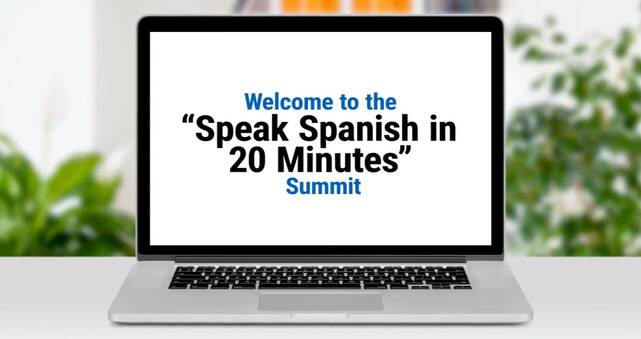 ---