After eight years of snow-birding between Toronto and Guanajuato, John Bailey (divorced) made a life-changing decision. He put his house on the market, sold up and made the move to Mexico permanently.
"I sold my place in Canada for twice the price of what I paid for my home here in Guanajuato," says John. "And my place here is about twice the size of what I sold. Here, I have three bedrooms and two bathrooms.
"I checked out a few other places in Mexico—Cancún, Puerto Vallarta—but I realized that I needed more than sunsets and seagulls. I wanted the buzz that a city gives, even a small city like Guanajuato, and the buzz from this place is the icing on the cake," he says.
Although very hilly, Guanajuato is a walker's paradise. True, the callejones (pedestrian-only alleyways) that course up the hillsides are very steep, but many of them lead to the Panorámica (view), which rewards you with great views of the entire city.
A typical day in the city might begin with a stroll to a café for strong coffee, and maybe a breakfast of huevos rancheros (an egg dish) and fruit. Then it's time for running some errands through the mostly flat central area to the main plaza, the Jardin de la Union, and over towards the Universidad de Guanajuato.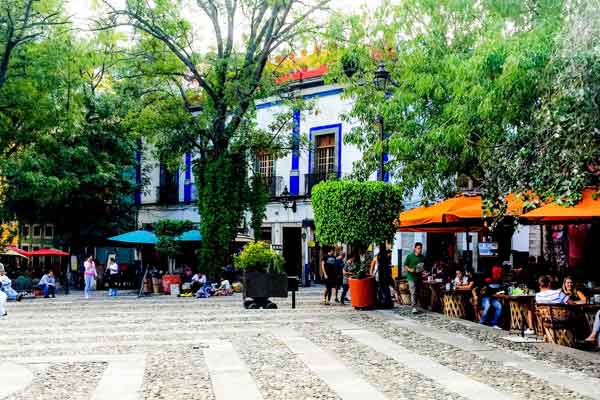 You'll discover restaurants featuring food from around the world. From traditional and innovative Mexican to French, Japanese, African, Italian, and Middle Eastern—it's easy to eat your way around the world in a single day.
There is music everywhere—inside and out—and the Teatro Juárez features world-class symphonies, operas, and theater, often for as little as $5 a ticket.
Guanajuato is a culture-lover's haven, with its Cervantino Festival in the fall, and the energy from the young crowd taking classes at the University, it's guaranteed that there's always something exciting going on.
John recommends the city to anyone ready to make a change in life, like he did. "If you're open-minded and willing to take a chance, living in Mexico can be in so many ways much better than what you'd get in the U.S. or Canada. And not just the weather…the culture…the people…the cost. Everything. You just have to be ready, willing, and able.
"It's that simple and it's that complex. But from my point of view, if you're really thinking about doing it, do it—you won't regret it, it's totally worth it.
"I never would have been able to retire on my terms, after my divorce, in Canada or the U.S.," John said. "Here I can live the way I want to, make new friends—which I have. Some are expats, some are locals. I speak Spanish well enough to connect with everyone; at the market, on the street, in cafés…anywhere. I am at home, maybe for the first time in my life, here and now."
Get Your Free Your Overseas Dream Home Report Now

Sign up for the FREE Your Overseas Dream Home e-letter and get a valuable report (free for a limited time) on the The Global Real Estate Boom of 2021: 15 Places Where You Can Profit.
Related Articles
Fun and Interesting Facts About Mexico