One simple sentence from Brian Gough to his wife, Stephanie, changed the course of their lives forever: "I think we should do it."
Sitting at the airport, traveling home to Denver, Colorado from vacation in Costa Rica, Stephanie didn't know what "it" was. Unbeknownst to her, Brian had been quietly creating a new life in his head, one that involved moving to Tamarindo, on the Pacific coast of Costa Rica, and starting a new business.
Turns out it was not a fleeting thing. Brian began researching online, returned to Costa Rica in April, found a restaurant from an owner who was eager to sell, and told Stephanie to sell everything in Denver. Prior to that, they had owned multiple sports bars in and around Denver. Everyone thought he was crazy, but Stephanie was not going to be the one to crush his dream.
They were drawn to Costa Rica because it allows foreigners to own businesses and land outright; holding just a passport. "Tamarindo felt like the right place. We loved the vibrancy. We knew there was lots of business potential in a popular tourist beach town. Plus, there is a great international expat community," says Stephanie.
Tamarindo offers a little something for everyone interested in an affordable, peaceful, and simple beachside retirement. It's a town where everyone knows your name, but also offers plenty of places and spaces to enjoy time by yourself. A beach community offering modern amenities and day-to-day necessities, but also a slower pace and a bit of an old-fashioned sentiment. It has a hot and dry climate offering sunshine nearly every day of the year.
They owned the restaurant from June 2010 through July 2013, reinventing it as a popular barbecue joint and filling a niche in town. "It was really tough to get certain meats, like brisket. The meat market in Liberia (over an hour away) did not deliver at that time," says Stephanie.
Persistence and a little hard work paid off, and three years later, when they sold it, they doubled their initial investment. Then they formulated a new idea to fill another niche: a casual North American burger and wing place, selling the highest-quality meat in town.
They waited to find the right location and assumed a four-year lease from an already closed restaurant for $80,000. After $120,000 for a complete rebuild, plus new equipment, they opened their doors in April 2014.
Wildly popular, Surf Shack enjoys most of its marketing from word of mouth. Their monthly advertising budget is typically less than $200. They run a few ads locally and use the power of social media and TripAdvisor.
Now at the top of their game, Brian and Stephanie are ready for the next challenge. Surf Shack is for sale and should yield double their original investment. They have three ideas for their next project but are patiently waiting for the stars to align again with an affordable lease and the right location.
Brian puts in about 45 hours a week and Stephanie clocks 21 hours at the restaurant. They have a fully trained staff of six, which allows the Goughs time to spend with their two children, surfing, beaching, and enjoying the lifestyle with expat friends from around the world.
Need a Way to Fund a New, Better Life?

Join our Savvy Retiree Daily e-letter today and you'll hear from us daily, telling you about ways you can gain the freedom to live where you want, travel when you like and create a life you love. We'll also send you a FREE Report Fund A New, Better Life With These 6 Portable Careers...
Related Articles
Why Choosing the Good Life Overseas Is the Simple Option
A Retirement Dream Brought to Life in Ojochal, Costa Rica
Start a Business in Costa Rica's Booming Tourist Market
---
You know more Spanish words than you think you do! And we guarantee you can be carrying on conversations...in Spanish...in just 20 Minutes. Special summit 'Speak Spanish in 20 Minutes' is now live!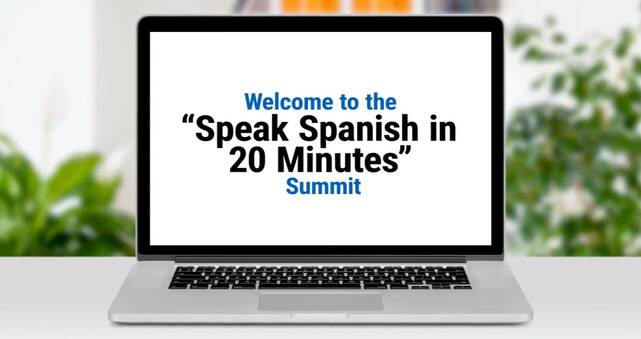 ---