What's the strangest thing ever found on a construction site? Mammoth tusks, ancient mummies, and time capsules have all shown up at one time or another.
In 2015 an entire warship from the American Revolution was revealed on the site of a hotel in Virginia. A year later construction workers demolishing a house in Florida found the safe of drug lord Pablo Escobar. Here's the news clip.
Hordes of Roman coins, old churches, fossils, bones…you never know what you might find.
As one of my research team tells you below, on the Caribbean island of Roatán you just might find some pirate treasure…
Pirates of the Caribbean
By Jason Holland
Locals tell of the "duppees" that whisper in the wind of buried gold and silver.
Duppees are the ghosts of those buried with pirate treasure to protect it. These ghosts—now tired of their restless watch—seek to give directions to the living so that they may be free…
Today Roatán is an island paradise. A haven for scuba diving, fishing, and laidback Caribbean living. It's the largest of the Bay Islands, about 40 miles off the coast of Honduras.
Time was though, it was a haven for buccaneers…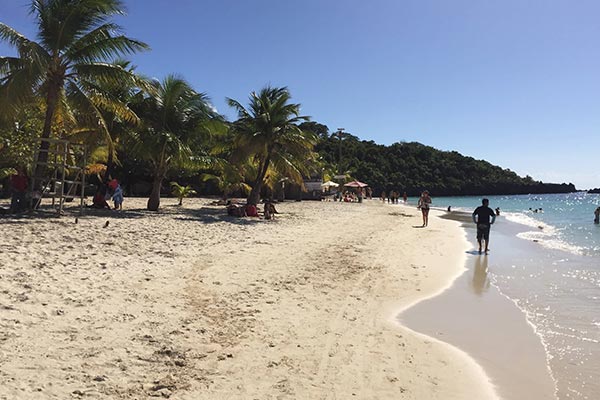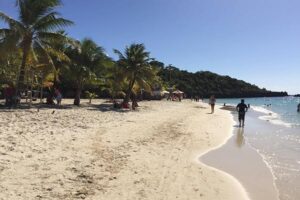 The island's south shore is especially well-known for pirate artifacts.
I last visited Roatán to get a measure of the real estate market in 2017.
I toured the island from the bustling (for Roatán, at least) west side to the low-key east end. It was out east that I met a Florida couple lived in an off-grid solar powered home near Port Royal.
Their property was only accessible by boat. Which is either a major pain or a big plus depending on your outlook.
Their property was an old lookout site for pirates and during construction of their home they had found pirate-era rum bottles. Apparently while watching out for the British Navy or Spanish galleons, the pirates needed some way to pass the time.
Legend has that Henry Morgan had buried treasure in the Port Royal area after his raid in Panama in 1671. The homeowners hadn't found treasure unfortunately.
I snorkeled right off the beach in West Bay. Enjoyed the best fried snapper in my life at a hillside restaurant with a panoramic view of what seemed to be half the island—which is just shy of 40 miles long and 5 miles wide at its widest, by the way. Rubbed elbows with the local happy hour crowd at a little open-air bar in West End, in what seemed to be a vacant lot where you served yourself and wrote your tab in a little notebook—honor system…
And of course, I checked out real estate…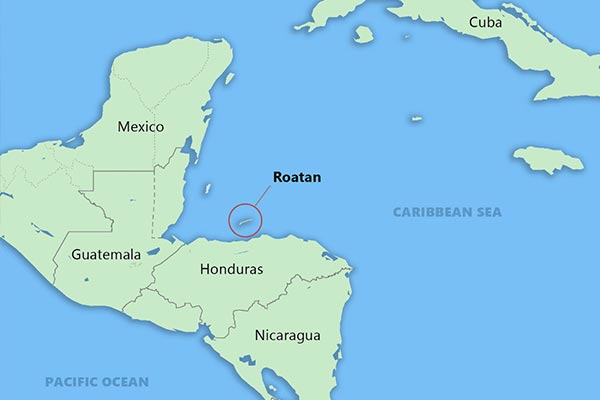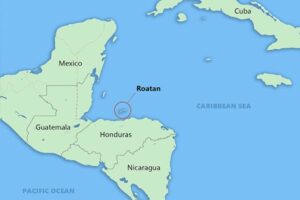 My contact in Roatán, had taken me out to the Port Royal home in a local friend's skiff. And he showed me many other properties all over the island, several in much more developed areas.
What I discovered was quite appealing. Waterfront homes and lots (some with their own boat dock) and beachfront condos at prices a fraction of other Caribbean islands. We're talking under $100,000—sometimes well under—for piece of land on the water. Resort-style condos under $250,000.
Nothing much has changed since my visit according to my contacts.
Not surprisingly, tourism, this English-speaking island's main economic driver, has taken a huge hit. But it's coming back slowly. No word yet when the cruise ships will return—that was a huge industry there.
It was basically a year-long break. But the island has apparently got the virus under control. The emergency hospital set up to deal with cases shut down awhile back due to lack of business.
On the real estate front, I hear it's surprisingly busy. The tourists haven't returned in numbers, but homebuyers are.
It was almost impossible to sell anything last year according to my contact. But the international airport opened a little over a month ago. Since then, they've been very busy with buyers.
What's on everybody's short list is that beachfront home on a white sandy beach for $300,000 or less. But those are in short supply…even when you bump the price up to $500,000.
But that doesn't mean that's all that's available. And there are still deals to be had.
For $100,000 or less you can still get a waterfront lot with water and electric hookups. It may not be in the very desirable West End or West Bay areas. But hey, you can build right on the Caribbean. Construction costs range depending on what level of finishes you choose, but the Roatán Tourism Bureau states that you can expect to pay approximately $100 to $150 per square foot for wooden structures, with cement homes ranging from $150 to $200 per square foot. Custom mahogany finishes and the like are quite affordable.
On popular—and mostly quiet residential Sandy Bay, on the north shore but just 10 minute's drive to the fun in West End—I came across a listing for a 0.15-acre lot, with 60 feet of deep-water frontage. It's $99,000.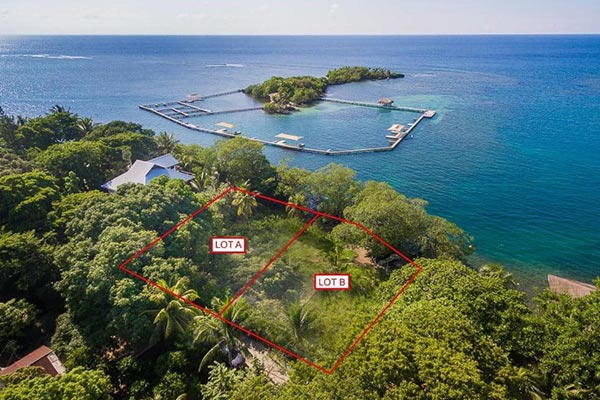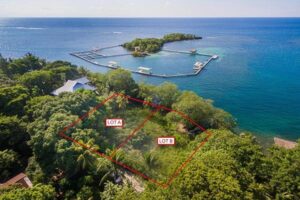 Further east, prices drop…
An off-grid, boat-access only lot near Jonesville, set in a protected cove on the southern shore, with 58 feet of waterfront, is asking for $45,000.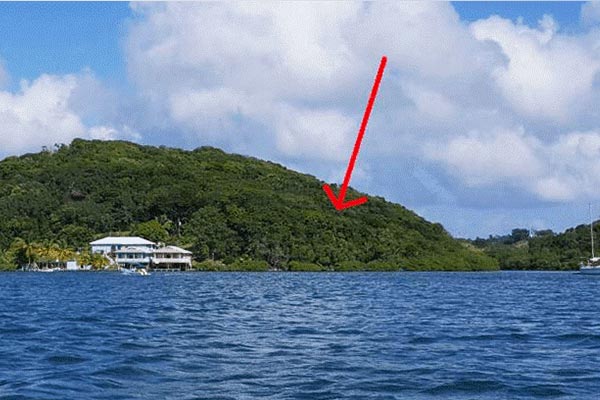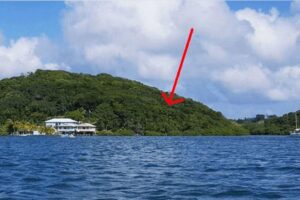 And on Caribe Bight, you have a lot with 94 feet of deep-water frontage in a protected harbor for $75,000. You can use the community dock or build your own.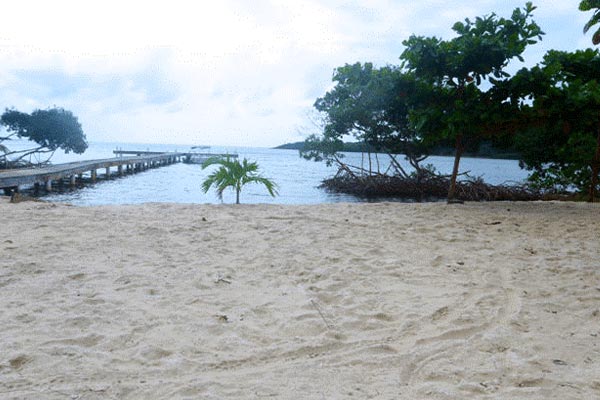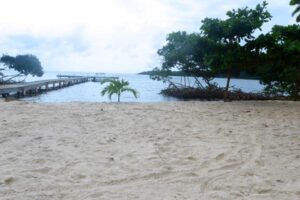 There are already-built waterfront homes too. And condos at bargain prices perfect for living in or renting out—although you do have to watch for high monthly fees in some developments.
One condo development is the Mayan Princess in West Bay. This is basically the spot on the beach where I snorkeled during my visit. (The highlight: a pufferfish the size of a football.)
A one-bedroom unit by the pool is listed now at $225,000.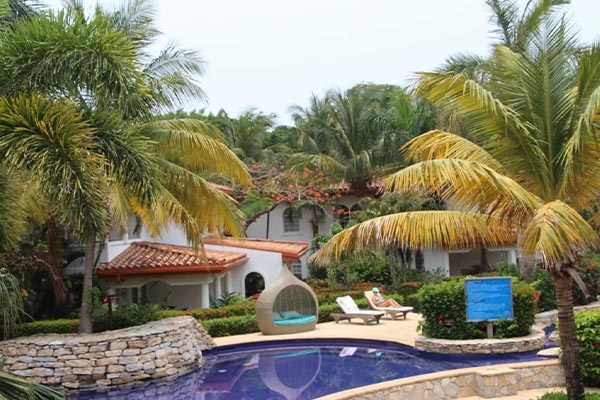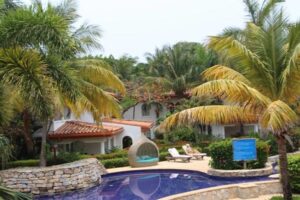 A cool thing about Mayan Princess is that it has resort amenities and a rental program. So if you don't plan to live there full-time, you can get a guaranteed return when you join the rental pool.
Ronan Says: I haven't seen or done due diligence any of the property Jason refers to.
I've been to Roatán many times, but my last visit was in 2013. It's on my list of places I want to return to for vacation…
Find a motivated seller in Roatán and you can get great value on a second home. But as to whether I expect RETA deals here, it's unlikely. Roatán is a relatively mature market with quite a bit of inventory cycling through, in part due to a construction boom in the early 2000s. It also lacks the ease of accessibility I look for in a market that's set to explode.
Regardless, it's definitely affordable Caribbean. If getting away from it all and island time is for you then, it's a worth a scouting trip. But the truly "convenient Caribbean," with huge potential for profit, is still Mexico's Riviera Maya…
For instance, from just $192,800 in our recent RETA-only deal, members get a luxury two-bed condo in a lush, private master-planned community right on the doorstep of Playa del Carmen and only 35 minutes from the international airport. I figure these condos will be worth $300,000 three years after delivery and command a rental income of over 12% gross a year. With plenty of time for you to enjoy it.
Those kinds of deals just don't exist anywhere else in the Caribbean…
Get Your Free Real Estate Report Now
Sign up for our free daily Postcard e-letter and get a valuable free report on the The 5 Best Places to Buy Real Estate In 2023.
Related Articles
"I Bought My Dream Home in Croatia
Canary Islands Condos With Ocean Views