The current crisis is seeing what's called a "flight to safety." That means the big money gets pulled back into places perceived to be safer havens…like the U.S. dollar.
As a result, we have a buying moment in places on an uptrend with potentially bright futures.
In places like Brazil and Colombia we can buy cheap because the dollar is high against their currencies, and we have more relative buying power as local markets dry up.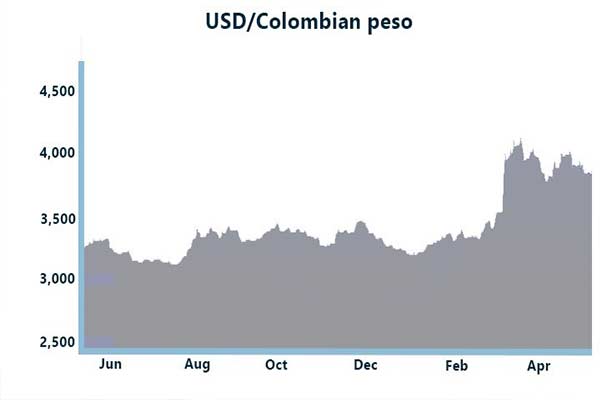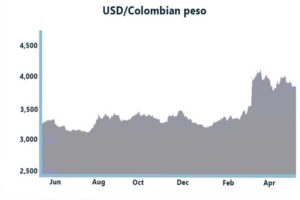 In macro terms, Brazil and Colombia have lots of what the world's growing populations need. Food, energy, manufacturing capacity.
Sure, each has had its own particular issues…in Colombia, decades of conflict; while Brazil is a very young democracy.
But both countries have young populations, decent standards of education, abundant natural resources. Their cities and new middle classes are exploding.
Brazil and Colombia have been good to members of RETA, too. I've recommended incredible deals in both countries over the years.
The Colombian city of Medellín is a place I've been interested in since I first set foot there in 2011. But I'm more bullish on its potential now than ever. As a livable, internationalized city, it's well positioned for a quick rebound once this crisis is over. It draws in mobile, creative, and productive people. It's low cost, has a high standard of living, and a near-perfect climate.
I recently brought deals in El Poblado, Medellín's top neighborhood, to RETA members. Today, big luxury condos in Medellin's best neighborhoods can list for $100 per square foot.
I can't travel to Colombia right now. But three of my research team are on the ground there. I'm in touch daily and the deals are beginning to sound very appealing.
A nice three-bedroom apartment, which would have listed for $221,875 a few months ago going for $178,392…a four-bedroom apartment that was $187,500 listed for $150,754. And in Los Balsos, probably the top spot in Medellín, my guy on the ground found a nice-looking three-bedroom apartment with an asking price of $178,392. A few months ago, around Christmas, the price was $221,875.
Now here's the thing…those discounts are just the effect of falling currency. But as the crisis bites you'll also find motivated sellers. Granted, not everyone will be in a rush to sell, but some folks will…I figure played right you could find 30% off listed prices.
Steps from the Beach from just $174,800
On Thursday afternoon, RETA members from all over the world tuned in for our second-ever virtual Members-Only Scouting Trip.And we're not going to let travel restrictions stop us…MOSTs are one of the special benefits of RETA, a chance for members to get their own boots on the ground or toes in the sand…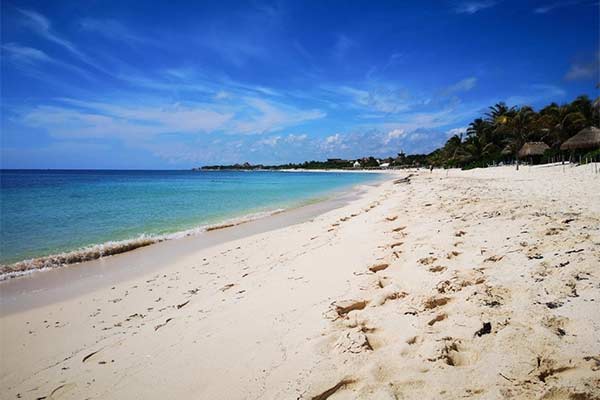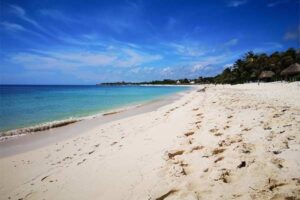 The scouting trip video we shared with members on Thursday took in the white-sand beach at Akumal on the Riviera Maya and everything our Santamar deal there offers. It's unbelievable we can own two-bed condos just steps from that stunning beach in Akumal from just $174,800.
I bought my condo in Santamar with the first wave of RETA members back in October as part of the sneak peek at our annual RETA Gathering.
And, thanks to the crisis, I was able to wangle a handful of condos from the developer for our virtual MOST.
He had his retail launch in February. I saw list prices and the gains were big…for example, one penthouse showed an increase of $125,200 on our RETA pricing.
But the crisis means his retail sales have temporarily stalled, so I stepped in to negotiate a handful of condos at the original RETA pricing and terms. If you're a member, you can get my full report and inquire about availability in the Current Deals section of the RETA website.
Once vacationers start flooding back to the Riviera Maya, demand is going to be stronger than ever… I reckon on gross short-term rental yields of over 12% once Santamar is delivered and you're up and running…
As I keep saying, this crisis is the buying opportunity of a lifetime.
Bargain Buys
International Living says Portugal is the best retirement destination in the world in 2020. I know I can't wait to get back. I'm interested in buying a property on the Algarve and taking advantage of the incredible low rates offered on mortgages by Portugal's banks. Remember, foreigners can borrow 80%, even 90%, at sub-2% rates.
Which makes some of the pocket-money dream homes my team and I have been pulling together look like a fun buy…
Latest one…for $70,000 you can own a completely renovated village home half-way between the historic university town of Coimbra and the Atlantic beaches—both just a 20-minute drive.
I've been persuaded through talking with them to put together a report on cheap dream homes you can own for less than $95,000…sometimes a lot less.As you know, I have a research team strung out in bases around the world. I have contacts across my RETA beat. All of these people love real estate and have an eye for a bargain. All of them have their own criteria. Some love rural retreats, others like lock-and-leave apartments in buzzing cities…
These are not RETA deals.
For an opportunity to cut it as a RETA deal, it needs to offer "double your money" potential within five to seven years, or a gross rental yield in the double figures…12% to 20%. Often both—my favorite play is the two-step play of a big rental yield and rapid appreciation.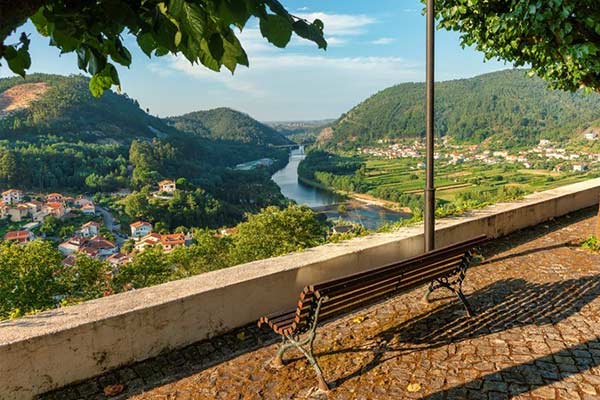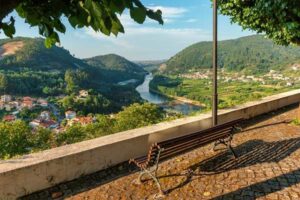 So, what I'm pulling together is a report on the stunning bargains you can find in amazing locations and how to snap them up.
It's the result of much of my own scouting. I often find cool little bargains that aren't a RETA-grade investment.
If you love real estate and you like dreaming about bargains, this report will be for you. RETA members will get it in the next week or so.
I've homed in on locations I think offer the most bang-for-buck…Portugal is just one of a dozen or so. I'll be bringing you more, soon. So, stay tuned…
Wishing you good real estate investing!
Get Your Free Real Estate Report Now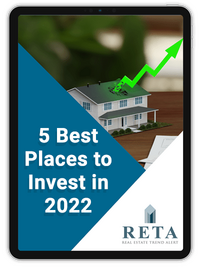 Sign up for our free daily Postcard e-letter and get a valuable free report on the The 5 Best Places to Buy Real Estate In 2022.
Related Articles
The 10 Best Places to Invest in Real Estate
A Feast of Bargain Italian Homes for Under $100K
This Akumal Deal Locks in Serious Profit…From Day One