It's no surprise that many people considering a move to France are eager to know more about France's universal health care program. The World Health Organization has recognized France as having the best overall health care system in the world. Health care costs are low, the quality of care is high, and nobody can be rejected for a pre-existing medical condition. What's not to like?
Expats usually gain eligibility for insurance benefits from the national health care system (known as Couverture Maladie Universelle or "CMU") in either of two ways. First, you can become eligible by paying into the French social security system. This happens when you are legally employed in France and have health care payments deducted from your paycheck. (If self-employed, you make quarterly payments on your own.) Second, you may become eligible if you've been a legal permanent resident of France for at least five years.
Why bother trying to enter the public system? Well, the cost is pretty reasonable, for one thing. Most people pay around 8% of their net income above a certain minimum threshold set by the state. For example, the minimum threshold for a single person in 2014 is €9,534. Thus, if you are a single person who earned €30,000 in 2012, your net income over the threshold would be €20,466. Your health care payments would then be €1,637 ($2,049) per year, or €136.44 ($170.81) per month.
These payments entitle you to a 70% reimbursement of the pre-set state rates for doctor, dentist and specialist visits, 80% of set hospital costs, and up to 100% of the cost of medications. To cover the shortfall, most people take out "top-up" insurance through a private company called a mutuelle. Mutuelle prices typically run from €25 to €80 a month, depending on the extent of the coverage you want.
Between CMU coverage and your mutuelle, you're likely to have very little out-of-pocket health care expenses. But there can be some. Most doctor visits have a mandated €1 out-of-pocket cost. And every now and then, I run into a medication or expense that I have to pay for, usually when it's deemed "medically unnecessary." For example, the total cost of my designer prescription glasses isn't covered (though a healthy part of it is), since it's not really medically necessary to have chic eyewear, even in Paris.
Affordable Private Health Insurance
If you're not eligible to enter the French social security system, private health insurance is still accessible, affordable—and required if not on the public system. The Association of American Residents Overseas offers excellent, comprehensive plans that ensures reimbursement for 100% of the pre-set state rate, including dental and eye care, and have no deductible. For ages 30-49, the annual cost runs about €2,387 ($2,961). If you're age 50-59, the yearly rate is €4,048 ($5,022); 60-69 is about €5,008 ($6,214); and if you're over 70 the cost is €7,020 ($8,710) per year. Payments can be made on a monthly, quarterly, semi-annual or annual basis.
Naturally, plans with less coverage cost less. For example, a basic hospitalization coverage plan for the 50-59 age bracket run about €2,146 ($2,685) per year. For the same age group, a plan that covers 80% of pre-set medical tariffs costs €3,169 ($3,932) per year.
Not only are health care plan costs reasonable, so is the cost of the treatment. In almost all cases, medication, office visits, radiology, and laboratory testing is well underpriced in comparison to the U.S. For example, this past year, a French friend's daughter was thought to have appendicitis while visiting New York City. The child's father was warned by the hospital administration that the surgery and several days in the hospital would cost upwards of $100,000. He was shocked. In France—Paris, no less—the same surgery and stay would cost about $9,000.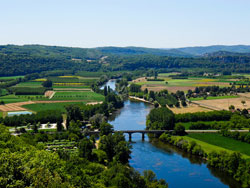 Another friend once lamented to me that a brief visit to a U.S. emergency room cost her $300, whereas in France, she wouldn't have had to go to the emergency room at all…she'd have simply called France's SOS Médecin, an emergency care service that brings a doctor to your home in less than an hour, and she'd have paid about $60 for the visit.
There's one more factor that puts France's health care at the top of the list that cannot go unmentioned—the physicians themselves. I have had excellent experiences with doctors here. They're well-trained, thorough and many of them speak English perfectly. Also, whether getting your teeth cleaned or having an ultrasound, you tend to deal with doctors directly here, not technicians, and it's rare to feel rushed out of their office. And because everyone assumes you have health coverage, no one grills you about your insurance coverage prior to treatment.
Bottom line? Health care in France is bargain, not just for the reasonable costs but for the way you're treated when you're feeling ill, vulnerable and worried—your health and well-being are paramount.
Get Your Free Health Care Report Here:
Learn more about where to find the best-quality, most affordable health care in the world from our expert expats, who share their overseas health care experiences. Simply enter your email address below to sign up for IL's free daily postcard e-letter and we'll also send you a FREE REPORT – How Americans Save $15,000 a Year on Healthcare… by Looking Abroad
Get Your Free Report Here