Properties are going on sale all over the world with price tags of $150,000 and less. Below are a range of affordable properties in countries such as Mexico, Ecuador, France, Costa Rica and Ireland.
Some of the countries below have witnessed dramatic declines in their real estate markets.
As a result, previously expensive properties are now within reach of would-be real estate buyers restricted by small budgets.
Highland Style in Ecuador: $80,000
Famous for its artisanal leather goods, the colonial town of Cotacachi features open-air markets and small mom-and-pop stores.
For other amenities Ecuador's capital, Quito, is only two hours away by car or bus. Here you'll find a three-bedroom, three-bathroom condo, one of six in a secure building. There are great mountain views and at 8,000 feet, there is no heat or humidity. It's cool in the evenings.
The property comes with a covered car port and a private area on the roof. Read more about this property here.
Charming Medieval France: $118,000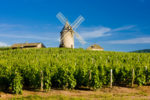 The hilltop town of Bourbon-Lancy, on the Loire River, has a history going back to Roman times, when it was part of the province of Gaul. Even then it was known for its hot springs, said to have healing properties.
You'll find medieval fortifications and Renaissance wooden-frame houses here…and not far out of town, a restored farmhouse with views of fields and forest out your window. It's a quiet country home of 732 square feet, with two bedrooms, one bathroom, a living room, kitchen, cellar, and attic.
This is the heart of the Burgundy region, which produces some of France's best wines. Paris is about three-and-a-half hours away. And the country's gastronomic capital, Lyon, is just two hours to the southeast. For more details, see: French-property.com. Property reference: sou2.
Central Valley Views, Costa Rica: $142,000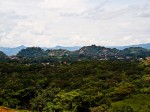 Pick a rural retreat in Costa Rica's Central Valley and you'll have toucans, monkeys, and coatis for your neighbors. And with one of the best climates in the world, there's no need for air conditioning. Temperatures average in the mid-70s year-round.
One such home is a 1,291-square-foot house with breathtaking views of the valleys around it. Perched on a hillside, with 7,465 square feet of land, the two-bedroom house is only three miles from the town of Atenas. There you'll find a large, weekly farmers' market, shops, restaurants, and a large and active expat community.
Costa Rica's capital, San José, with the country's best medical care and U.S.-style shopping malls, is an hour away down a modern highway. The central Pacific coast is just 45 minutes away. And the main international airport is a quick half-hour's drive. See: Godutchrealty.com. Reference: 5283.
Artist's Haven in Colonial Mexico: $148,000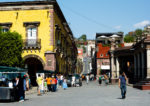 Nestled in Mexico's Colonial Highlands, the town of San Miguel de Allende has long been a haven for expats keen to enjoy a relaxed lifestyle amid its beautiful buildings, plazas, and parks.
Here you'll stroll cobblestone streets and discover a wealth of traditional arts and crafts. The town is a long-time artists' colony and a major center for art and handicrafts, with many stores featuring paintings, sculpture, wrought-iron work and pottery.
In the downtown area, on a quiet street near the main craft market, is a colonial-style, two-bedroom home with vivid tiles and natural stone features throughout. A solarium on the top floor offers 360-degree views of the city. With plenty of natural light, it could be your new artist's studio. Price: $148,000. You can find out more at Colonialrealestate.com. Reference: 54144897.
Rural Irish Cottage: $118,000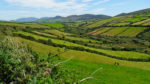 In the southwestern corner of Ireland, County Kerry is one of the Emerald Isle's most scenic regions. Mountains sweep down to miles of rugged Atlantic coast where you'll find secluded coves, hidden beaches, and traditional villages.
Two miles from the historic village of Abbeydorney you'll find a two-bedroom, traditional-style cottage. Named after the ruined 11th-century abbey you'll find there, Abbeydorney has shops, pubs, and the coast is just 10 miles away.
Tralee, the county capital, is a college town seven miles south and features more amenities, including a cinema and hospital. More details at Sherryfitz.ie. Reference number: LIS110106_S.
FREE Real Estate Report
Sign up for International Living's free daily postcard e-letters now and receive a special report "International Living's Insider Guide to Buying Real Estate Overseas."(We value your privacy. You can unsubscribe at any time.)
Get Your Free Report Here