My husband, Tim, and I had our first big adventure in the mid- to late-90s when we backpacked around the world through 66 countries. Before we set off, we sold Tim's graphic design business and all the big bulky equipment that went with it. After all, there was no way we could afford the extortionate international calls to keep in contact with his clients, and snail-mail to send files on floppy discs would have taken forever—certainly not conducive to the deadline-driven environment of the marketing world.
So, to fund our trip, we'd saved for five years. We invested wisely, then sold everything we owned, including our house, car, and much of our furniture. Thankfully our investments did well, and we managed to return home with enough funds to have a decent deposit for another home. We then leveraged that investment to start planning for a more permanent roving retirement.
By 2010, we felt like we were in a position to give a permanent life of travel a go. This time, using the internet, Tim could keep working for his clients. In fact, by setting up a local number and answering service through Skype, many of them didn't even know we'd left the country.
Our original plans were to supplement Tim's business income by stopping to teach English every second year. We both got our Teaching English as a Second Language (TESOL) qualifications before setting off and did several stints in Vietnam, where it was easy to find a well-paying job compared to the cost of living. A 12-month contract could easily see us save $30,000 through our investment income while we were there. That was more than enough to fund our travels for the next 12 months or more.
But staying in one place for that long wasn't our ideal lifestyle. We wanted a way where we could continue to keep moving, albeit more slowly than we'd done in the past. I was seeing more and more stories of "digital nomads," running their freelancing business from exotic locations around the world. So, I thought, "Why not me?"
I started slowly, with the primary goal being to replace my teaching salary, which at the time was about $22 an hour. I joined various online freelancer groups, networked with like-minded people, and soaked up as much information about being a successful freelancer that I could.
I joined one of the most popular freelancing sites, Upwork, and within days had my first job completed at my target rate and my first 5-star review. My client was so happy, she gave me a $5 bonus. At that point, I knew I could make a go of it.
The next few jobs came in rapid succession, so I raised my rates to about $28 an hour. That was no deterrent to employers who wanted native English speakers, and while there were plenty of ridiculously low paid jobs on offer, I soon had more than enough good clients to start dropping hours at school.
I raised my rates again by 20% and applied for a job related to my old profession as a quality manager. My new client appreciated my industry expertise and became a long-term client, earning me thousands over the next 12 months. I had found my niche. Rather than swim amongst the masses, trying to compete, I'd found one of my areas of expertise, and clients who were prepared to pay more, so I could work fewer hours and with less effort. The more 5-star reviews I received, the more "invites" I received from potential clients. Soon I didn't have to apply for jobs at all; I just accepted the invites I felt worthwhile.
I then stumbled on my second niche, as a successful "roving retiree." The fact that we could now travel where and when we wanted, provided we had internet access, meant I could confidently write about all the things we'd learned and implemented to make our dream lifestyle a reality. I began to pitch ideas to niche publications who were only too happy to pay for and publish my work.
Over the last few years, I've steadily raised my rates and reduced the number of hours I need to work to bolster our budget. I currently charge between $55 and $75 per hour, depending on the complexity of the project. I need only work an average of around 15 hours a week to fund our travels.
Since I started freelancing in 2015, I've steadily increased my writing income to around $25,000 per year. The potential is there to double or even triple it, should I choose. In fact, the biggest challenge I have these days is not taking on too much work. Sure the money is excellent and gives me an immense sense of success and achievement, but that's not why we pursued this lifestyle in the first place. It's all about exploring and experience different locations around the world and completing a long list of adventures. I don't want to spend my days chained to a computer, even if I'm sitting on a deck overlooking the ocean, or in a cabin in the mountains.
Nine years into our roving retirement and we've visited another 70 or so countries, many of them several times over. We've bicycled across continents, explored deserts and mountains, and sailed across oceans. While the logistics sometimes get tricky, we now feel confident that we can continue to use freelancing to help fund our travels. Communications networks are getting better all the time, and we've had access to WiFi in some of the least expected places.
Need a Way to Fund a New, Better Life?

Join our Savvy Retiree Daily e-letter today and you'll hear from us daily, telling you about ways you can gain the freedom to live where you want, travel when you like and create a life you love. We'll also send you a FREE Report Fund A New, Better Life With These 6 Portable Careers...
Related Articles
50 Ways To Make Money In Retirement
5 Top Spots to Start Your Digital Nomad Journey
---
You know more Spanish words than you think you do! And we guarantee you can be carrying on conversations...in Spanish...in just 20 Minutes. Special summit 'Speak Spanish in 20 Minutes' is now live!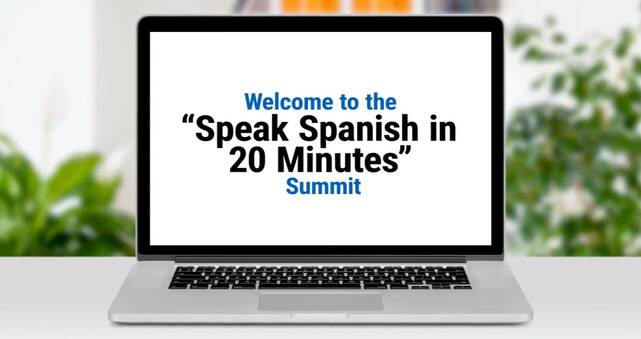 ---