What if I could show you an easy-to-start, low-investment business that would allow you to work from anywhere in the world…and you'd only have to put in around four to six hours a week? Would you be interested?
I've been working in magazine publishing for over 25 years and have watched the way the business is unfolding.
I worked in New York City for Forbes, Times Mirror Magazine, and Crain's New York Business. After moving to Florida I ran such companies as Weiss Research and Early to Rise.
And because I worked so hard, these companies were thriving. But I found myself missing important events in my children's lives. And forget about my husband, I barely had time to see him at all.
So I decided that instead of making all that money for other people, I would do the same for myself.
It was just over four years ago that I started my own business. In the first 45 days I broke the six-figure mark. And every year since I have done better and better financially. All thanks to the new, easy-to-follow, business model that takes over from traditional magazine publishing.
I also do business on my own terms. I set my schedule, have more time with my family, and even get to play tennis a few times a week. Not only have I never been happier, I have more financial and personal freedom.
Now I want to show you how to find that same flexibility and income.
I've developed a clear and easy-to-follow business model to take advantage of current trends and online phenomena in magazine publishing.
I call it the inbox magazine and I already have two of them up and running that are fun, flexible, and…did I mention?…extremely profitable.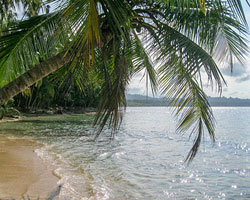 You, too, can learn how to make money this way through my program.
I can honestly say that it is possible for you to run this type of business by following my easy, step-by-step plan to set up your own inbox magazine…on any subject you want…from anywhere in the world you choose. And you can get started for less than $100.
My course includes individual modules with easy-to-understand videos, audios, handouts, and transcripts that you can follow online. It also has a multi-media, members-only website, where fellow students share their journey to success.
You can be one of the many who are able to turn their long-time dream business into a reality…and take it overseas.
Free Report:
Sign up for IL's Fund Your Life Overseas e-letter today and we'll also send you a FREE report about ways to earn money abroad. Simply enter your email in the box below and we'll send you this free report: Fund Your New Life Overseas With These 6 Portable Careers.
Get Your Free Report Here