The best cure for the post-travel blues is to book another trip…
The second-best cure is to return to a base where you love to spend time.
I've never been more grateful to have my condo in Cabo. To have the shimmering Pacific Ocean always within view. And to have this stunning beach to make tracks through any time of the day.
Being here is about the only thing that's softening my post-Chiapas hangover.
That is to say, it was an incredible scouting trip. I was blown away by what I found…
It's a region of giant canyons, towering waterfalls, and cloud forests that roll far beyond the horizon. It's been the most exciting travel experience I've had since I was seduced by an emerging Vietnam in 2010.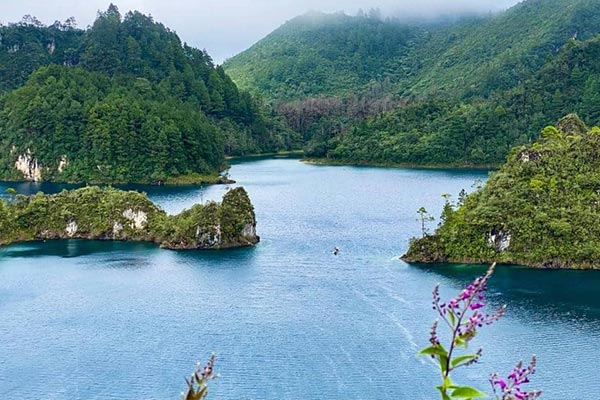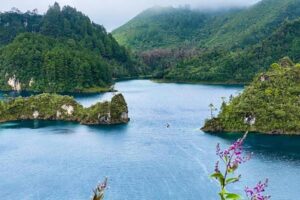 Chiapas also has one of the most unique political climates I've come across in Latin American. (I delve into that further in the latest issue of RETA, which dropped to members this weekend.)
In short, it's a place I'll return to…
As for real estate opportunity, that's where it gets more complicated. Chiapas has huge potential. It has stunning colonial cities, breathtaking natural beauty, friendly people, and low prices. All the things that should make this a standout tourist destination. Yet, it sees very few international visitors and has ultimately failed to make the most of its incredible natural resource. Entangled in a political stalemate, I wonder if it ever will…
Game Over?
What a crazy week it's been on Wall Street, and another fine example of why you should own real estate overseas.
If you're out of the loop, the share price of video game retailer GameStop just went bananas this week, more than quadrupling in value in just a couple of days. What's odd is the retailer appears to be a failing business, it lost $300 million in 2020 and has a dated business model (you can now download most video games, so video game retail stores are likely to become a relic of the past, just like once ubiquitous Blockbuster stores).
With that thesis in mind, a handful of hedge funds are "short selling" GameStop, which means they make money as GameStop inevitably fails and its share price declines. At least, that was the plan…
But then members of an internet forum called "Wall Street Bets" started buying GameStop and sending its share price sky high (members of Wall Street Bets believe GameStop can become a successful business again). At time of writing, the rising share price has cost the hedge funds more than $5 billion and has become a sensational David and Goliath story of little guy investors joining forces to beat Wall Street at its own game.
(The members of Wall Street Bets remind me of Real Estate Trend Alert members too, and how we band together to force developers into giving us huge discounts.)
The latest twist in the tale is that some brokerage firms have suspended the trading of GameStop, a move that benefits the hedge funds (aka their fellow insiders). Little guy investors have responded by suing one of the brokers, Robinhood.
Is it game over, or is this just beginning? It's fascinating to watch, but I'm glad I'm doing it from the sidelines…
I much prefer investing in real estate because it's a tangible asset with real, "touch and feel" value.
Owning real estate means I don't need CNBC or Fox Business blaring on the TV all day, either. In fact, I'm writing this before the stock market opens. When stock investors are glued to charts on their Bloomberg terminals, I'll be on the golf course. My biggest stress will be staying out of the rough.
Better still, whatever happens in the GameStop saga, it won't affect me financially. By owning real estate overseas, I'm about as diversified out of U.S. stocks as you can get.
Still, I'm following the GameStop story and rooting for the underdog because Wall Street is a corrupt casino. This is a comeuppance long overdue.
How We Lock in Gains of $107,200
Soon, RETA members will receive my full report on our latest members-only opportunity…
Our deal is in a next level community in Playa del Carmen on Mexico's Riviera Maya.
This is a place so serene, so secure and tastefully master-planned, that it feels like a tranquil island.
The nicest beach in Playa is just a few minutes away… The community sits amid the fairways of an immaculately manicured and world-class Nick Price golf course…
The amenities are everything you expect in a master-planned community where homes list for well over a $1 million—pools, a state-of-the-art gym, community's spa, tennis courts and basketball courts…and more.
But that's not the price we're paying…
Our RETA-only price is from just $192,800 for a stunning two-bed condo.
I figure three years after delivery these condos will be worth $300,000. And I think I am being really conservative—based on our extraordinary track record in Playa and the Riviera Maya.
Plus, this deal taps into Playa's red-hot, year-round rental pool. I reckon you can gross annual rental yields of $24,000. That's based on 120 nights at an average of $200 per night. It's a gross yield of 12.44%.
Playa del Carmen is what I call an "inherently desirable destination." The weather is pretty much perfect year-round, the beaches are stunning white-sand Caribbean, and the nightlife is superb.
It's a city that welcomes millions of visitors each year. Europeans come in the summer months. North Americans visit over Christmas and New Year. Well-heeled Mexicans come for Easter and national holidays. You'll hear accents from all over the world, as far afield as New Zealand and Russia.
And it's not just vacationers driving demand. Playa has become a destination for business travelers as well as home to thousands of expats from all over the world. It's now a thriving city drawing in entrepreneurs and international travelers from all corners.
That's why…on the right type of condo in the right location on the Riviera Maya…you can get fantastic rental returns.
And by buying in a top-tier community, at a price well below even the lowest entry price, we stand to see remarkable returns. Like I say, I figure we'll be sitting on gains of $107,200, three years after delivery.
And if you haven't watched it already, drink in this stunning destination where we're set to profit…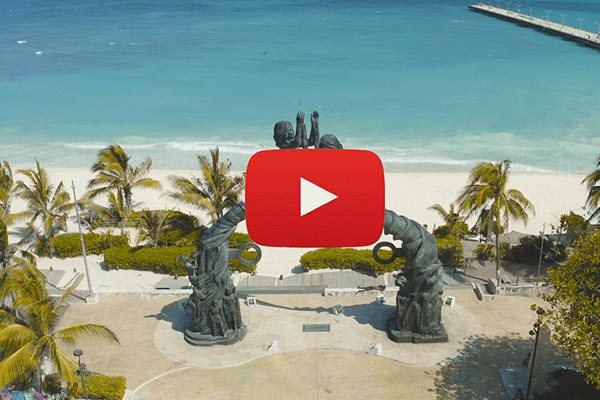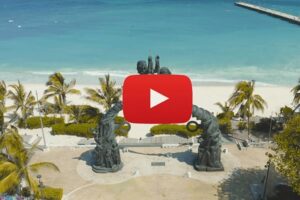 Get Your Free Real Estate Report Now
Sign up for our free daily Postcard e-letter and get a valuable free report on the The 5 Best Places to Buy Real Estate In 2023.
Related Articles
Why You Should Consider a Master-Planned Community
Caribbean Living for a Third Less Than California