Just over a week ago, I brought Real Estate Trend Alert members a screaming deal on a 2-acre lot with sweeping views over Lake Arenal in Costa Rica.
The original asking price was $95,000 for the 2 acres.
But we could get it for $49,000…
To get an idea of just how beautiful and tranquil this part of Costa Rica is, think Switzerland with tropical weather. Lush green rolling hills surrounding a huge expanse of cobalt blue water, all framed against the backdrop of a majestic volcano.
At $49,000, this was an extremely attractive price…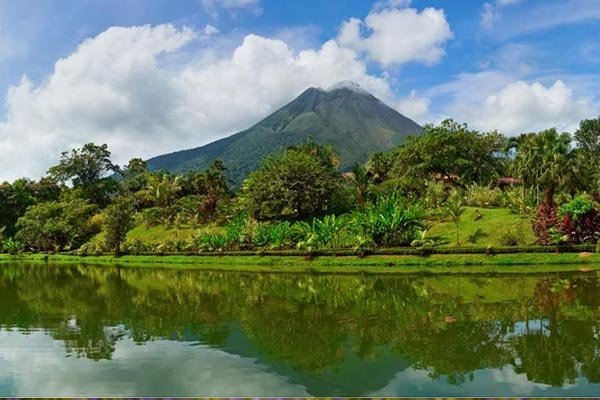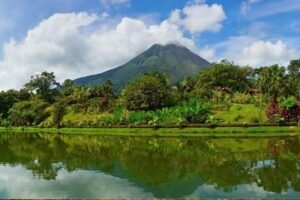 Over the last five years in particular, supply of this type of lot has all but dried up. Even at $95,000, the deal we're looking at was a good deal. But the owner wanted out—and slashed the price to $49,000.
Needless to say, it was snapped up the same day I told members of Real Estate Trend Alert about it.
Since the beginning of this crisis, motivated sellers and incredible deals have been spouting up across our international beat.
My team and I have been busy using our extensive network of contacts to home in on the right sellers and the best opportunities to bring to RETA members. That's how we lock down 40% or 50% off.
But the true value of RETA goes much deeper than that…
As a group we have an awesome collective buying power. And that buying power has more value than ever thanks to the current situation. Developers are lining up to pitch me deals. More and more of them are open to the extreme discounts we seek at RETA.
Since the crisis began, we've had an incredible run of these exclusive RETA deals…
In Tulum, on Mexico's Riviera Maya, I was able to re-negotiate an already killer RETA-only deal on luxury condos. Members could lock down spacious homes for just $149,000—homes I figure will be worth $225,000 shortly after delivery. But because of the crisis moment, I was able to negotiate a free pool—valued at $7,000—on top of the RETA discount we were already getting.
In Panama, we took advantage of "the Great Bailout" to lock down real estate at insanely low prices on the Pacific Riviera, just steps from the beach. For just $137,000, RETA members could get a fully furnished, luxury, two-bed condo in a discreet, high-end setting.
In Uruguay, members could lock down ocean-view lots ahead of a Path of Progress from just $31,356. Cash buyers got an additional 15% discount. I expect these lots to be worth $50,000 when the world recovers from the current crisis over the next few years.
In stunning San Miguel de Allende in Mexico's Colonial Highlands, members had the chance to own luxury condos, close to the historic center, from just $166,300. I figure five years after delivery these condos will be worth $250,000—with a very achievable $24,000 a year in rental income.
And in our most recent deal, members had the chance to own in a super high-end master-planned community in Playa del Carmen from just a RETA-only $192,800. This is a community where homes come with price tags of $300,000…$400,000…even $4 million. I predict gains of $107,200 three years after delivery.
We're only interested in outrageously good deals. And we're set to get many more…
We are really close to our first RETA members-only deal in Puerto Vallarta on Mexico's Pacific coast…something I have been working on for over two years. It's a deal just back from the marina with an entry price of around $200,000. That's an unheard of price and it's thanks to our buying power and the current crisis I've been able to get it.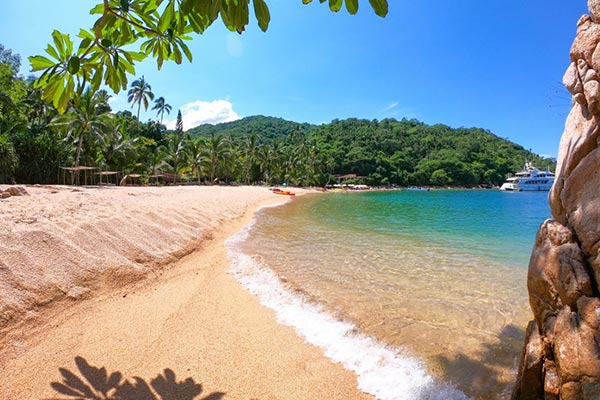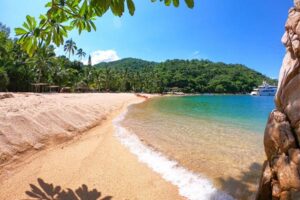 For over a year I have been expecting to bring you a members-only deal in Cabo, something super special with ocean views to the Sea of Cortez and the Pacific. This is getting really close now.
In Costa Rica we are going to have another members-only deal on lots there with exclusive financing and a super low monthly payment.
And in Tulum, I'm planning another deal. These will be some of the closest condos to Tulum's prized white sands. Truly premium products, and in a new previously untouched verdant area. I expect our entry price will be in the region of $169,000 to $175,000. I figure that three years after delivery these condos will be worth $250,000.
Get Your Free Real Estate Report Now
Sign up for our free daily Postcard e-letter and get a valuable free report on the The 5 Best Places to Buy Real Estate In 2023.
Related Articles
Get €25k to Renovate a €1 home?
Your Luxury Caribbean Home Awaits in Playa del Carmen