Office envy is real. Here's a snap one of my contacts sent me. She lives in Panama City but today she's decided to work from a beach on the Pacific Riviera…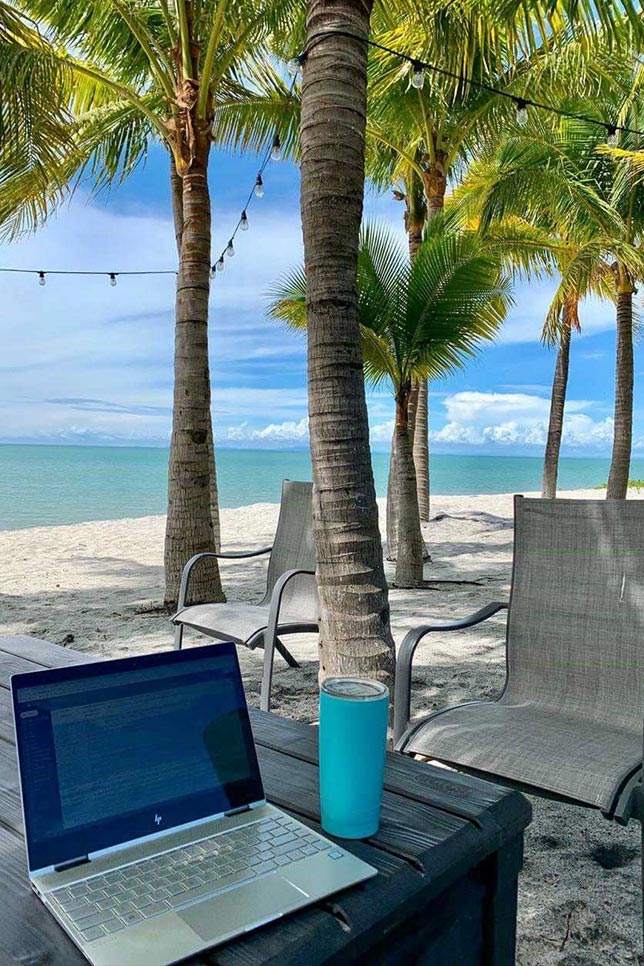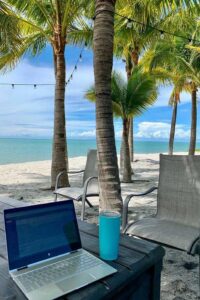 Here's the thing, though… this isn't even the closest, nicest beach to Panama City.
Which is where, on Thursday, Real Estate Trend Alert members will be able to buy right on the beach…with full-frontal ocean views…and just an hour from everything Panama City offers.
It's the perfect plug and play rental…fully-furnished down to the last utensil your renters will need. The perfect place for Panama City's executives, well-heeled locals, and newly mobile workers to take a break from the city.
This will be a huge driver of demand…
Panama is now ranked as a high-income nation by the World Bank. Panama's safety and stability is a big draw for wealthy Latins, too, who feel comfortable flaunting their designer bling and Lamborghinis.
And big things are happening to draw ever more people to Panama from around the world.
Panama is one of the world's top havens offering residency to foreigners through a range of business-friendly and straightforward visas.
The city is undertaking huge construction projects. Millions of dollars of development and infrastructure has poured in. I'm talking new roads, wider roads, more roads, bigger roads…a completely new bridge over the Panama Canal, new metro lines…and work is nearly complete on Tocumen airport's $917 million second terminal.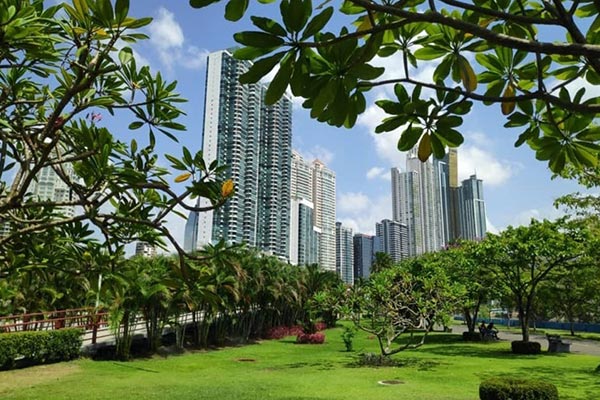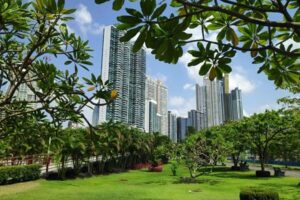 This mammoth Path of Progress is the outcome of Panama's enormous economic success. It has been one of the fastest growing economies in the world, with an average annual growth rate of 4.6% over the last five years.
Panama's population, around 3 million in the year 2000, is now estimated at more than 4.2 million. And it's projected to hit 5.8 million by 2050.
More than half of the population lives in and around the capital city…and when they want to go to the beach, they head west…
That's where we have our opportunity…
As I've been telling you this week, the opportunity to own true beachfront, this close to a major global hub, at the price RETA members are getting, is not only rare…it's unique.
Our deal is right smack on the nicest, closest beach to Panama City. The perfect place from where to work and still be within easy reach of everything a major city offers—that's if you want to leave.
You have everything you could want. A luxury spa, the beach club, bars, restaurants…and all in one of the most stunning locations on the Pacific Riviera.
I figure around five years after delivery we'll be looking at paper gains of $145,700…
Like I say this is plug and play…there's an onsite rental operator and I expect net yields of 7% to 15.8% once the hotel is fully up and running.
This is a RETA-only deal. Members will be getting my full report in their RETA issue.
Get Residency or a Second Passport When You
Buy Real Estate
In recent months, the U.S. passport has seen a huge fall from grace. Most countries have faced international travel restrictions due to COVID-19, but none has taken as big a hit as the U.S.
As of September, a U.S. passport holder can travel to just 86 countries without a pre-approved visa.
This month last year, that number was 171.
True, these numbers are COVID-related, but the dominance of the U.S. passport has been slowing subsiding for a while now.
In 2015, it held the number one spot on the Henley Passport Index, but it's been falling nearly every year since.
Now, more and more U.S. citizens are scrambling to get second-passport and foreign residency. In recent months, there's been a massive upsurge in applications.
And there many programs available to meet the rising demand…
Today, there are approximately 25 countries offering forms of residency or citizenship-by-investment programs.
Most of these launched after the financial crisis in 2008 as a way to boost foreign investment. But today they are more popular than ever.
One that has been enormously popular is Turkey's citizenship-by-investment programs. It's one of the lowest cost programs on the market.
The real estate investment amount was originally set at $1 million, but as of 2018, the minimum investment amount has dropped to just $250,000—that gets you Turkish residency, citizenship and a second passport.
Sweetening the deal, just this week the Turkish lira hit a record low of against the U.S. dollar, as risk averse money flees to safer markets.
This means that your dollar stretches about 20% further that it would have in January…and more than 50% further than when they introduced the $250,000 threshold in 2018.
So what can $250,000 buy you?
Well, a lot…
I came across a two-bedroom home in Kalkan, on the Turkish Riviera, with stunning views of Kalkan Bay, listed for $256,591.
Kalkan is a bustling resort town on Turkey's Mediterranean coast, nestled beneath the Taurus Mountains. A former fishing village, its rich history is still visible in the atmospheric old town, with its winding streets, whitewashed buildings, fantastic restaurants, and traditional Turkish cafés.
Kalkan sits on the Turkish Riviera, also known as the Turquoise Coast—a moniker that hardly needs to be explained. The beach here is beautiful…and just a few minutes' walk from the property I've come across.
The home is in the town's Old Quarter and within easy reach of everything. It's fully furnished, modernized, and has a private roof terrace with sweeping sea views.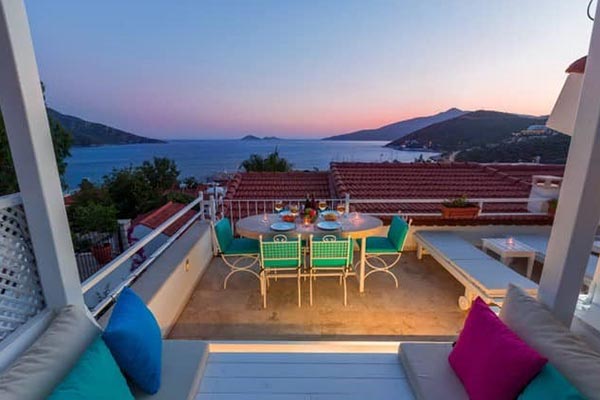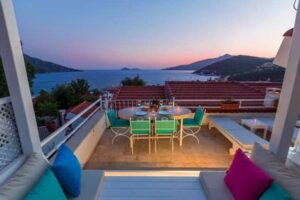 This home is appealing in and of itself. But the fact that it can also buy you residency, citizenship, and a second passport is extraordinary…
Yet, this still doesn't come close to my top choice for a second residency.
But you can find out what does…
In the latest issue of Real Estate Trend Alert I discuss your best options for residency through real estate investment around the world. In particular, I look at places where you can not only lock in residency but where you can find some real money-making properties too.
Get Your Free Real Estate Report Now
Sign up for our free daily Postcard e-letter and get a valuable free report on the The 5 Best Places to Buy Real Estate In 2023.
Related Articles
The 10 Best Places to Invest in Real Estate
You'll Never Find a Beachfront Deal Like This…
"Whats The Best Beach You've Ever Seen?"