When I started Real Estate Trend Alert in 2008, it was because I had already tried to find groups like it.
I looked everywhere for a club of like-minded folks who—banded together—could negotiate as true insiders on the real estate scene and wield awesome group buying power across the globe.
I couldn't find one…so I decided to create one myself. I started RETA.
Even in those early days, I knew I was onto something big. Up to that point, I had spent my career navigating through an industry that didn't respect small retail investors. I had found some success, but it was hard going. I fought for every advantage. I build a network of contacts from the ground up. But getting a seat at the table with the biggest industry players was still out of reach.
RETA changed all that. Banded together, our little group had extraordinary buying power. It was like holding a mega-phone up to the industry giants. They were forced to pay attention…
In the space of a couple of years, I was no longer chasing meetings with developers…they were screaming out for a chance to sit down with me. And they were willing to offer some incredible discounts to our group to get that opportunity.
Our Latest RETA deal in Playa del Carmen
Weeks like this, I'm reminded just how far we've come…
Just two days ago we opened another incredible deal. It was an opportunity to own in the master-planned Corasol community in Playa del Carmen at a price no one else gets. No one even knows about…
If any non-RETA member wants to own anywhere in Corasol the lowest entry price is somewhere around $234,000 for a one-bed studio. You'll find one-bed condos listing for $327,665 in Corasol. Two-bed condos in the same project start at $427,444.
Our price? For spectacular two-bed condos in what I consider a better location was from just $192,800.
It's an incredible deal…
The amenities are everything you expect in a master-planned community where homes list for well over a $1 million.
Our condos sit amid the fairways of an immaculately manicured and world-class Nick Price golf course.
We're a three-minute golf-cart ride from the nicest beach in Playa del Carmen, where you can enjoy a cool drink and a fish taco lunch at the Corasol beach club.
You can work out in a state-of-the-art gym, relax in the community's spa, hit the tennis or basketball courts…there are plans for a dedicated yoga and meditation space and co-working space too.
If you haven't done so already, watch this special video presentation from Janaina Simon and her team showing you around Corasol and the amazing amenities…

Italy Will Give You €25k to Renovate a €1 home
Back in 2014 I visited the first ever €1 Italian home giveaway in the historic Sicilian hilltown of Gangi. I was skeptical when I first heard about the plan, and I expected the hill town to be abandoned and the homes dilapidated.
But seeing it for myself, I was utterly charmed. Most of the homes were in better structural shape than I'd anticipated. And the hill town itself was far from dead. On my first night, I joined local residents for a street party. It was vibrant and buzzing.
Since then, I've been an avid follower of Italy's great experiment.
An attempt to re-energize its depopulated hill towns by essentially giving homes away for free.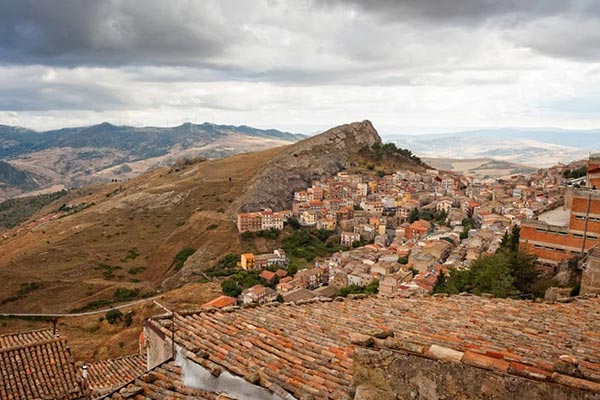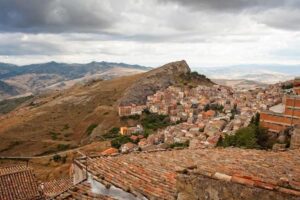 And as I predicted back in March, the current crisis has kicked this trend into overdrive.
The latest offer comes from Troina, a medieval Sicilian village. But this isn't a standard €1 home offer, where you need to commit to covering the renovation costs—a cost that run into the tens of thousands. Instead, the local government has announced that it will help buyers with their renovation costs too.
They're offering payments of up to €25,000 (€15,000 for renovation and €10,000 for energy efficiency work) to help new homeowners with the project.
They've also created an easy-to-use portal where you can browse available €1 homes, plus move-in ready homes from prices as low as €15,000.
The town itself was once the Norman capital of Sicily and was officially named as one of the most beautiful villages in Italy in 2019.
Located in Nebrodi, Sicily's largest national park, these homes are idea for outdoors enthusiast. You're surrounded by natural beauty with forests, lakes, orange groves, and views of Mount Etna.
Get Your Free Real Estate Report Now
Sign up for our free daily Postcard e-letter and get a valuable free report on the The 5 Best Places to Buy Real Estate In 2023.
Related Articles
Your Luxury Caribbean Home Awaits in Playa del Carmen