I hear you're looking for a portable income to help you move overseas.
I don't blame you. Why live where you don't want to…when you can live anywhere?
The beaches of Central American are on your doorstep…Southeast Asia has some beautiful—and low-cost—places where you can set up home…and the cultures of Europe are waiting to be explored.
You just need an income, right?
Well, I've spent the last 18 years helping people learn to make an excellent income writing.
I'm not talking about high-end literature here. I'm talking about simple conversational writing that persuades readers to take an action. This is called copywriting and there's a huge market for it.
When I first started in this business, the focus was on print media. Not these days! Now, companies are focused more on website copy, emails, social media updates, blog posts, e-newsletter articles…and so on.
The demand for good copywriting is greater than the supply of good writers, so earning a solid income is easy. A full-time copywriter can earn upwards of $100,000 a year…and many of the top writers I know do considerably better than that.
A single email can be worth $200 to $300…a blog post $50 to $500…and a short special report $1,500 to $2,500.
And increasingly, the people I'm helping break into the world of well-paid writing aren't interested in staying put…
As their incomes become more flexible and portable, they're moving elsewhere—and taking their careers with them.
Jan Marie Mueller, formerly of California, loves her life as a writer in Germany…Christina Boyes set up shop in Mexico City…and Daniel Hoffman picked Pretoria.
Technology makes it possible—emails, Skype, PayPal, and dozens of other mobile access resources mean that Germany is the same as California when it comes to setting up a writer's life.
And this same technological revolution has also dramatically increased the number of opportunities for paid writing.
That's great news for anyone in search of a portable income—since the demand for writers is so strong, companies are always giving new writers a try. And thanks to technology, these firms don't care what corner of the world their writers call home. As long as the projects come in on time, Timbuktu is as good as Toronto.
As a result, many of the writers I know living in low-cost countries choose to work very light schedules. They know just a few writing projects will pay their bills, and they prefer to spend the rest of their time surfing…volunteering…or simply relaxing and enjoying their new-found expat life to the max.
It's life on their terms—wherever they want. And, if it sounds like a life you'd like, you can start your copywriting career right away. There's a world of opportunity waiting!
Need a Way to Fund a New, Better Life?

Join our Savvy Retiree Daily e-letter today and you'll hear from us daily, telling you about ways you can gain the freedom to live where you want, travel when you like and create a life you love. We'll also send you a FREE Report Fund A New, Better Life With These 6 Portable Careers...
Related Articles
Bocas Del Toro, Panama: Retirement and Cost of Living Information
---
You know more Spanish words than you think you do! And we guarantee you can be carrying on conversations...in Spanish...in just 20 Minutes. Reserve your spot now for our FREE webinar.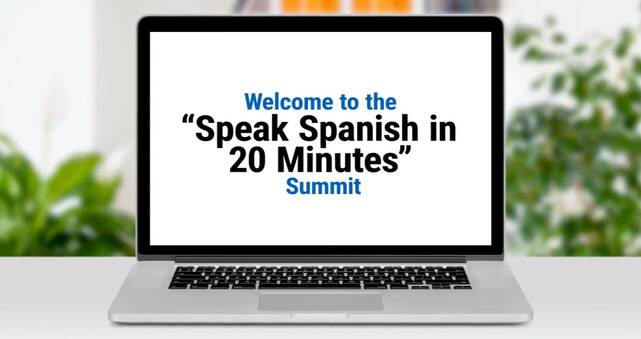 ---