This week, I got back from an extensive scouting trip in Puerto Vallarta…
I met with multiple developers, put boots on the ground on the sites of 13 promising new projects…visited dozens that didn't make the cut…and I can now tentatively confirm that we're just months away from a strong new RETA deal here.
Overlooking the azure waters of the Bay of Banderas and backed up to the palm-peppered Sierra de Madre mountains, Puerto Vallarta has a lot to offer. It's one of Mexico's most enticing coastal destinations, with dazzling sandy beaches, enchanting colonial architecture, a rich culinary tradition, and a vibrant cultural scene.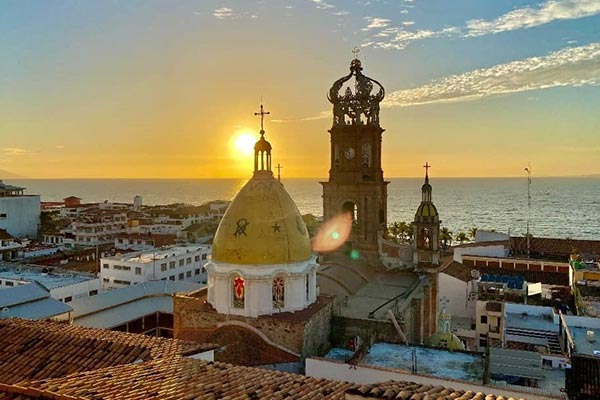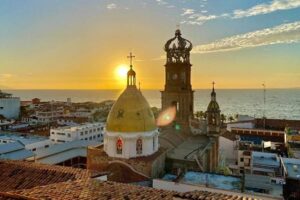 It's a destination with a mature real estate market—not a place where individual real estate investors can easily get a foothold. But that's why we use RETA's group buying power…
I expect to bring RETA members condos with sea views and members-only discounts of up to $70,000.
By buying well below retail value we are ahead from the get-go. And, our rental yields (the percentage of purchase price we recoup in income each year) higher.
RETA members stay tuned for a deal…
Before that, however, we have a lot more happening across our beat.
On the 26th of April I'm traveling to the Riviera Maya.
I'll have a week on the ground before flying on to Lisbon, Portugal (all going according to plan). I'll base myself in both Playa del Carmen and Tulum.
As you well know, I'm incredibly bullish on Tulum. Not just because it's one of the hottest rental markets in the world, but because we have spent years laying the groundwork for the unbelievable opportunity that's now close to launching.
At RETA we are connected with the old families of the Riviera Maya. These are the groups that came to Cancun build and operate hotels in the '70s and '80s.
As Cancun developers, they land banked around Tulum before the town was even on the map. They got land almost for free.
Now, they're finally ready to turn one of their most prized areas into a new community. And, they want us to be a part of it.
These will be some of the closest condos to Tulum's prized white sands. A community like nothing I have seen in Tulum…in a new, previously untouched verdant area.
Plans include a beach club and shuttle from the community to both the beach club and Tulum town. As well as a rooftop terrace with infinity pool overlooking the national park and with views to the Caribbean.
I expect our entry price will be sub $200,000.
RETA members will hear about it as soon as some outstanding legal steps are completed and approved.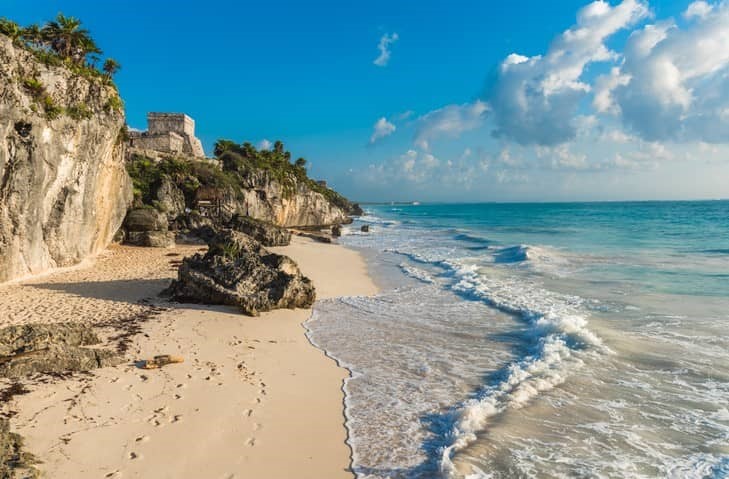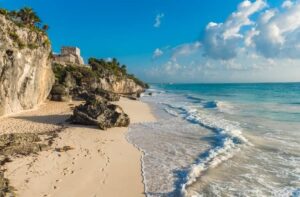 Then it's back to Cabo San Lucas on the Pacific Coast…
I've worked fast to find deals for RETA amid this massive transformation. In 2015 along with fellow members, I bought in the Copala community in the 5-star Quivira Resort. Our RETA price in Copala at the time was $336,156. The retail price, or the price to the general public was $428,301. Since then, we've seen paper gains reach six figures.
The issue in Cabo has always been water…
Indeed, delays in water permits are the reason my top three potential RETA opportunities here have been delayed. But our patience and persistence is paying off.
A killer RETA deal is nearly finalized…
Our condos will be perched on a hill just outside Cabo San Lucas with stunning views of the flat Azure waters of the sea of Cortes. Cabo San Lucas itself is only seven minutes away…and the pristine Cabo beach only three or four.
Two-bed, two-bath condos will have big terraces that make the most of these views. And come with an entry price of $198,000.
The views from the community pool area are simply drop dead gorgeous.
I figure the Cabo condo we can buy for $198,000 will be worth $300,000 just three years after delivery.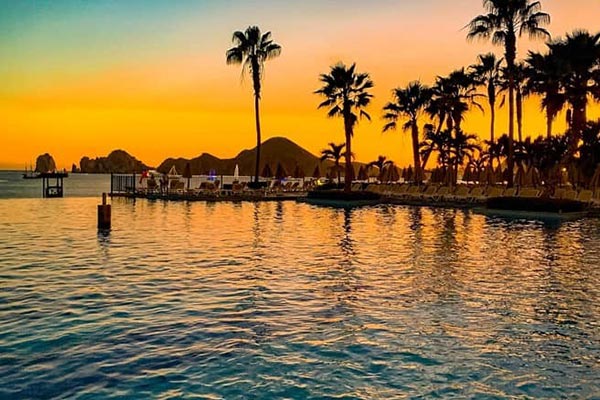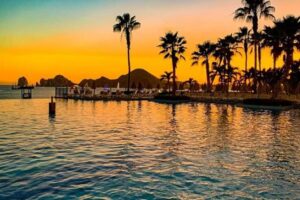 I'm also close to finalizing a new deal in the beach town of Progresso, just north of Merida…
It's a deal that gives us the best of both worlds. Nearby Merida is a stunning Spanish colonial city with wide boulevards, plazas, and mansions. It's a place where the old mixes with the new in a way that puts me in mind of Malaga or Palma de Mallorca in Spain. It has a very European flavor and many Europeans vacation here. There's an artistic tradition and vibrant scene around the old colonial quarter.
Our opportunity in Progresso will be beach and marina front…a boater paradise with a distinct beach town vibe.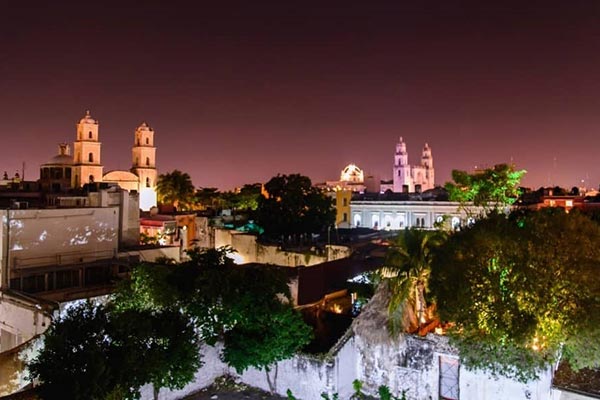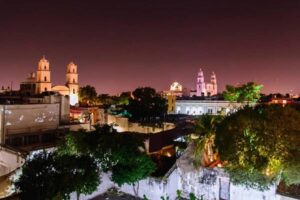 Next month, I'll be back in Europe…
The banks are opening back up after a series of lockdown. Spain and Portugal will be very much on my radar…
In much of Europe, the crisis has been longer and deeper than I predicted. I had figured on big price drops on premium real estate and that we would find ourselves spoiled for choice on bargain bolthole properties.
The deals are going to be even better than I thought. When the pandemic passes, Europe will be left in an economic hole.
Along with my team, I plan to get boots on the ground before travel bounces back in a big way and seek out the best bargains and opportunities there.
Your Daily Dream Home
Loreto Aprutino, Pescara, Italy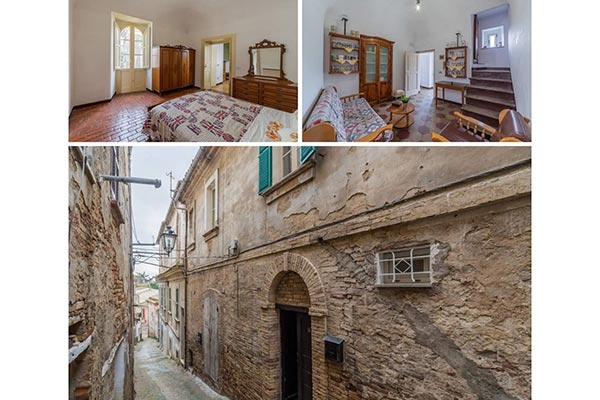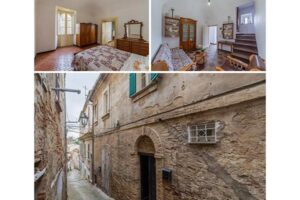 This three-bed, two-bath historic home is in the historic heart of the town of Loreto Aprutino, a short walk from the main square, Piazza Garibaldi. Set over three levels, it has just over 2,000 square feet of living space and has a small kitchen, a separate dining room, a couple of small living rooms, and a cellar and attic. Original features like vaulted ceilings and traditional brick floors add character and charm to this old dame. ⁠⁠ ⁠
I haven't visited this property or done due diligence on it. If you're interested in the listing, you should hire an attorney and do your own due diligence.
yoho_signup]
Related Articles
The Best Kept Secrets on the Riviera Maya
See How Far Your Real Estate Dollar Will Go in Cannes
Cheap Homes in Year-Round Springlike Climates