When it comes to breaking out of stressful routines, overcoming fear, and achieving goals, Theresa Conti knows a thing or two. Not only has she counseled on these topics for 25 years, she applied it all to her own life and made the leap across the ocean, uprooting herself and moving to Trieste, Italy, at age 64, solo.
Her roots played a big part in her decision. Three of Theresa's grandparents were from southern Italy and her search for her family's heritage brought her to Italy for the first time. "When my father died at the age of 97 in 2009, I felt a strong need to find my roots and took my first trip to Italy a few months later. People were so nice and helpful, and I was moved to tears when I found the village and saw the birth and marriage records of my grandparents. It started laying the groundwork, but returning from that trip, I felt like finding my roots and moving to Italy was part of my destiny."
The New York native has worked for years as a counseling and personal life coach. "Coaching focuses on where the client is now, and helps them get to where they want to be," said Theresa. She applied the same principles she used professionally to her own life to achieve her goal of moving to Italy.
After four trips to scout locations and find the place that "most felt like home," Theresa settled on Trieste. "My vision was to live close to both the sea and mountains, in a walkable city that was safe, clean and quiet, with outdoors activities and an active life, and Trieste has it all. There are cultural activities and the city holds concerts and fairs in the beautiful seafront Piazza Unita d'Italia. It's where everyone goes for a coffee or to sit and watch the people with a view of the Adriatic Sea. It's a city with beautiful parks and beaches, good bus transportation, and a fantastic seafront promenade. I'm not saying it's right for everyone, but it fits my needs and lifestyle. It's peaceful and quiet—the way I like it—but has a lot to offer." With a swing dance club, a photo group, and outings in the mountains, Theresa keeps herself busy and active.
She also brought her life's work along with her. "I've always loved coaching and the flexibility of being self-employed. I enjoy helping people experience greater joy, health, and fulfilment in their lives." Her personal coaching can be done through Skype and email, and she travels around Italy, Slovenia, and Austria to host workshops on spiritual healing, achieving goals, and overcoming fears. She also coaches women traveling solo who may need a bit of support and encouragement before or during their journey.
"I love living here. It's active and stimulating yet quiet and comfortable. It's also affordable," said Theresa. "My rent is €700 ($831) a month, all inclusive," she said. "Try finding a roomy two-bedroom in Brooklyn for that." Healthcare is much less, and her monthly bus pass costs €36 ($42.50), compared to the $121 she was paying in New York. "On average, I'm spending about $1,000 less a month than I did in the States."
With Croatia, Austria, and Slovenia all in reach as day trips, she never gets bored. Theresa says her daily life is rewarding and fulfilling, striking the right balance between work and pleasure.
"I'm a firm believer that when we follow our dreams, we naturally experience greater health, happiness, and fulfillment. You're never too old to fulfill your dreams. Look at me; I moved to Trieste as a single woman at age 64."
Need a Way to Fund a New, Better Life?

Join our Savvy Retiree Daily e-letter today and you'll hear from us daily, telling you about ways you can gain the freedom to live where you want, travel when you like and create a life you love. We'll also send you a FREE Report Fund A New, Better Life With These 6 Portable Careers...
Related Articles
Fun and Interesting Facts about Italy
10 Things To Do In Italy…for that Uniquely Italian Experience
---
You know more Spanish words than you think you do! And we guarantee you can be carrying on conversations...in Spanish...in just 20 Minutes. Reserve your spot now for our FREE webinar.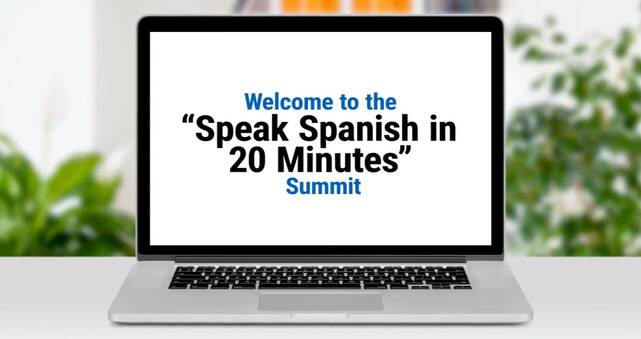 ---