For the Spanish of colonial times past, Mexico was an important part of Nueva España (new Spain). And the colonists tried to remake the new territory in their own image in many ways.
Using the wealth created by gold and silver mining and other industries, they built towns and cities laid out in the Spanish fashion. Picture narrow, cobblestoned streets designed for horse and wagon. Grand cathedrals overlooking meticulous designed parks with wrought-iron benches, trimmed shrubbery, and vivid blooms.
Of course, the Spanish also built places for themselves and their families to live for generations to come. Today, many have been restored into unique homes that blend historic architecture and modern comforts like high-speed internet, well-equipped kitchens, and updated electrical and plumbing.
Because of the pleasant climate in Mexico, many colonial homes allow you to experience a mix of indoor and outdoor living. Your living room and kitchen might be open air, for example, while bedrooms are usually enclosed. And rooftop terraces offer views over the surrounding city.
You'll find colonial towns and cities in every corner of Mexico, many of which have been designated UNESCO World Heritage sites. But there are a few that distinguish themselves because of the availability of affordable colonial homes and benefits to expats like lower cost of living, and access to services such as top-notch medical care, and more.
Merida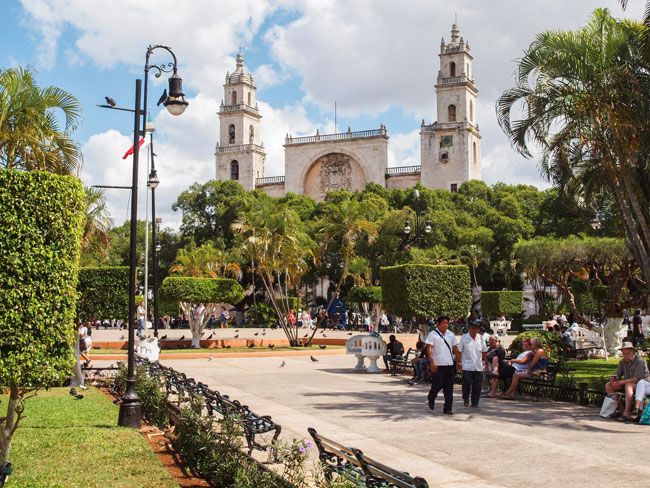 Set on Mexico's vast Yucatan Peninsula, Merida has the third-largest colonial centro in Latin America. Each neighborhood has its own church, square, and open-air market. Public spaces play host to regular cultural performances of traditional dance or music.
A two-bedroom home in the colonial center, with a one-car garage, swimming pool, and tropical garden terrace is available for $119,000. A one-bedroom colonial with large outdoor space is listed at $75,000. A three-bedroom in the popular Santa Ana neighborhood, with large garden featuring tall shade trees and tropical foliage, is $149,000.
Queretaro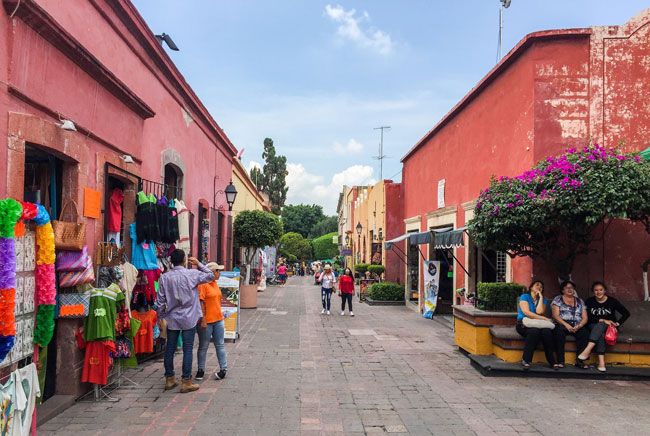 Queretaro has a relatively small expat population, and those that live there enjoy the immersion in Mexican culture. The modern city has engulfed the historic heart with soaring sleek condos and shopping malls. But in the centro is a quiet refuge where you can still walk to the market.
Two blocks from the main plaza is a one-bedroom restored colonial with outdoor patio for $97,000. Also, in the heart of the centro is a five-bedroom home with large rooftop terrace for $210,172.
Oaxaca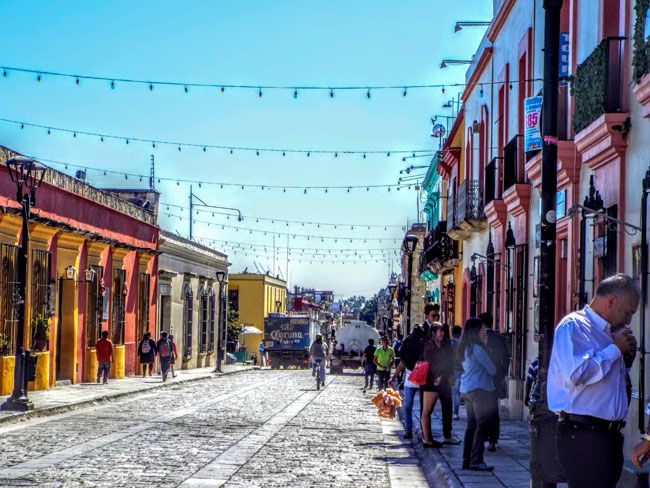 Oaxaca, in the south, is far from the central Mexico heartland of colonial cities. This is a diverse city, home to many indigenous groups—there are 16 officially recognized—who still speak their own language and practice their customs.
It's also a gastronomy capital of Mexico; it's especially known for its moles, complex sauces made from chili peppers and a variety of other ingredients, including chocolate on occasion. Many of the colonial buildings are made of a green volcanic stone (quarried locally), although most these days are painted in a range of bright colors.
Five minutes from the heart of town is a one-bedroom apartment in a restored colonial with original floor tile and views over centro from the rooftop terrace. It's listed at $138,370. Switching gears, we have a three-bedroom colonial-style country home on the outskirts of town set on a half-acre of land. It also has two separate fully-equipped two-bedroom apartments on site, which you could rent out for income…or even start a B&B. It's $468,722.
Get Your Free Your Overseas Dream Home Report Now

Sign up for the FREE Your Overseas Dream Home e-letter and get a valuable report (free for a limited time) on the The Global Real Estate Boom of 2021: 15 Places Where You Can Profit.
Related Articles
Building Our Home in Mexico for $20,000
Can I still claim my social security if I move to Mexico?
Is It Safe to Travel in Mexico?