I happen to be a pretty lucky guy. I get an income doing something I would happily pay money to be allowed to do. It's true. If I wasn't paid to do it, I would do it for nothing.
Photography is one of those fields that seem to have instant cache. And it deserves it. The field is huge. I have friends who do weddings, portraits, school photos, fine art, stock, commercial, documentary, travel, real estate—just about any genre you can think of. Most of us do a variety, and at one time or another I've tried my hand at all of them. I confess my favorites are travel and fine art, but with the exception of one rainy wedding with Bridezilla, I have never had a bad day with a camera around my neck.
Photography has allowed me to travel around the world on over 40 excursions, from Iceland to Australia…Paris to Ecuador…New York to Thailand. I've stood on top of the Eiffel Tower and at the lowest point in Death Valley. I've been fortunate enough to see more of the world than I ever dreamed of. I've been on every continent except Antarctica.
I've had the chance to spend time with musicians, actors, bikers, gang members, goat herders, models, firemen, reporters—you get the idea. And the magic of the camera is that people open up and talk with you. There is no easier way to start a conversation and make a friend than by taking their picture. It allows you an entry into their life.
For me, photography has always been part of my life. I started in college as a photographer for the society pages of a group of small town newspapers. The truth is I spent more on my equipment than I made. But I was always taking photos at charity balls and dinners and I ate like a king. Today I have a custom framing shop where I frame other peoples' memories and show my work. My world travels are all funded by my photography.
Let's try a quick quiz…just for fun.
Take a look at the three pictures below—I took all three over the past few years. First, I want you to rank these pictures in order of which were the most fun to take.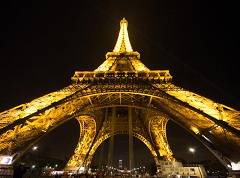 1. Eiffel Tower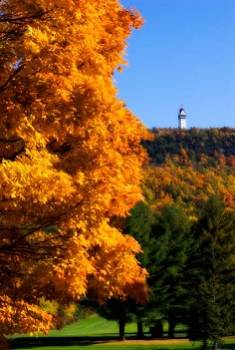 2. Maple Tree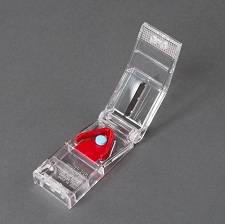 3. Pill Slicer
Next, rank them in order of which made the most money.
Ready?
Ok, so here are the correct answers:
Most fun was the Eiffel Tower, followed by the maple tree with the pill slicer coming in last.
(If you got that wrong, you are living a pretty dull life!)
Here's the surprising part…
The picture that earned me the most money was the pill slicer—followed by the maple tree. My Eiffel Tower shot comes in last.
In fact, the money I made on the pill slicer was part of a catalog shoot for a large insurance company. That fee alone would have paid for my trip to Paris for a week.
The maple tree is about a mile from my home and is on sale in a gallery, along with a hundred or so other images. And while my trip to Paris was paid for by writing articles about photography, the income from the Eiffel Tower shot was only a small example used in one of the articles.
Photography is a big field. I have friends who never leave the studio; friends who travel the world; and even friends who make their photographic income shooting on a setup in their kitchen.
There's even a local photographer who only shot for years from his driveway at night through a telescope. You've seen his work if you own a Mac computer. One of his photos is the desktop image on the Mac operating system. By day he's a physician.
What I think all of these different photographers would agree with me on is that even if there was no money in it, we would do it for nothing. But I am grateful for the money…
Free Report:
Sign up for IL's Fund Your Life Overseas e-letter today and we'll also send you a FREE report about ways to earn money abroad. Simply enter your email in the box below and we'll send you this free report: Fund Your New Life Overseas With These 6 Portable Careers.
Get Your Free Report Here