In February, I returned for the latest of my many trips to Nicaragua.
I was there to take the pulse of the political crisis that blew up in 2018, which has been simmering away ever since. That was still a few weeks before COVID-19 lockdowns came into effect. Back then, Nicaragua still had just one crisis on its hands.
I found deals…
Like a luxury ocean-view compound of 4,100 square feet in a high-end community for $220,000…half what it would just cost to build…
$33,000 for stunning ocean-view lots in a nice community with a hotel and restaurant (A new road means that it will soon be only seven minutes from town.)
$125,000 for a spacious, colonial, two-bed home in Granada. (The seller was super-motivated).
Nicaragua is a very special place for me. I've been going there for decades. And if there was a whiff of a worthwhile crisis deal, I wanted to know about it.
More importantly, I wanted to know if crisis deals in Nicaragua cut the muster…
I don't expect any quick fixes for Nicaragua's ongoing crisis. An unpopular, aging, and ill president Ortega is clinging to power. Elections are slated for 2021. But Ortega won't lose. You can be sure of that. And his extended family and cronies are in control of everything and bedded in. Groups like this just get greedier. With sanctions and a lack of business activity, they have fewer sources to tap. Their biggest benefactor, Venezuela, barely has bread on the shelves let alone cake to send to Nicaragua.
Then the Coronavirus pandemic shut down the world's economy.
Before all this though, Nicaragua was powering ahead…on the up. Big infrastructure projects rolled south and north. Much of this work has been completed. And Nicaragua was being touted as the next big thing in tourism as numbers of international visitors surged.
Nicaragua is stunning. But because of crisis upon crisis there are incredible deals to be found…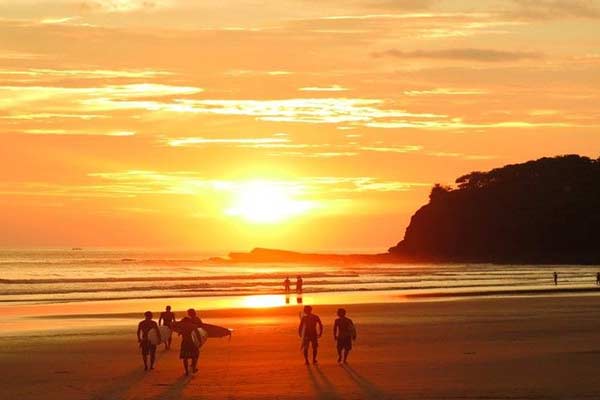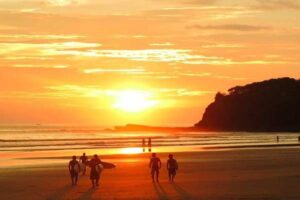 When I visited in February, I spent time driving around the hills of San Juan del Sur on the southern Pacific coast with my local contact. We looked at large luxury homes with jaw-dropping views. I told him I wanted to be the first to hear if any vendors go super-motivated. In particular, I was interested in the Pacific Marlin community, the premium neighborhood of San Juan del Sur.
And two weeks ago, he delivered…
The deal he found was for a three-story home in Pacific Marlin with incredible ocean views. Originally listed for $789,000. It was now possible to get it for $220,000.
Other homes around are valued at $500,000 to $800,000.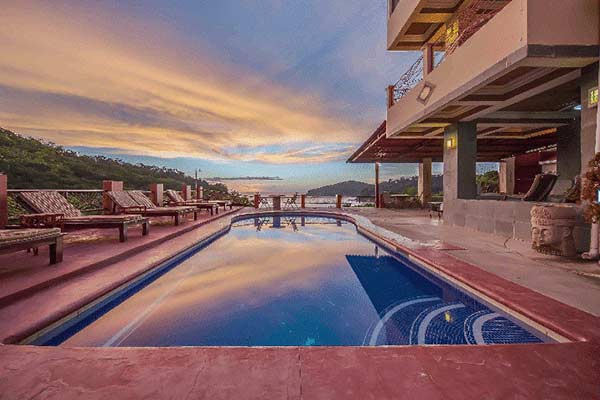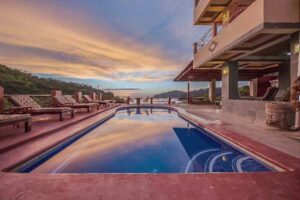 Before Nicaragua's latest political upheaval the house was listed for $789,000. Even then, the realistic price was more like $650,000.
Then the owner passed away and the family, who have nothing to do with Nicaragua and no interest, took over the sale. The price dropped to $569,000…then $340,000.
Two weeks ago, the price listed for $299,000 and my contacts told me that the owners would listen to offers in the region of $250,000 or even less.
When I put this deal in front of RETA members, I suggested making a real offer of $220,000.
I'd figure it would have cost the owner $450,000 in construction costs alone. And we had the opportunity to buy it for half that again.
Just a few days after I brought it to RETA members, an offer of $220,000 was accepted. The new Canadian owner plans to buy it with cash from mortgaging a property they have back home…
I'm currently doing due diligence on the ocean-view lots I saw in February…the infrastructure is in and the developer is anxious for a quick bulk sale. That's where RETA could come in. We come together and take 15-20 of the developer's lots (buying individually but using our group buying power to get big discounts). We would be looking at pricing of $33,000 for a half-acre, ocean-view lot. For the mid $50,000 mark you get out of this world views…
Meantime, up the road in colonial Granada, I found comfortable colonials for sale from $125,000…list prices are in the $175,000 range but when you find a motivated seller you could buy for $125,000…and remember, that was before the COVID-19 crisis…
But, I'm going to repeat what I said yesterday…buying in Nicaragua is only for those who have the stomach for periods of uncertainty and even unrest.
It's for those who love to spend time there…love the surf, nature, and people. Who want Nicaragua to be a part of their lives…if things stabilize you will be set for huge gains. But, you need to be comfortable with things if they stay uncertain. And, remember we're seeing these incredible deals because of the lack of buyers in uncertain times. You also need to be able to tolerate that liquidity risk when you want to sell…
Nicaragua is a stunningly beautiful country, among my favorites, and generally regarded as one of the safest in Latin America. I certainly felt safe a few months back. I always have in Nicaragua.
But nevertheless, it's a country with a difficult road ahead. Even with a positive resolution to its political turmoil, don't expect a quick recovery.
This is a crisis moment for those who love the country, love spending time there, and are willing to tolerate the risks.
If that's you, stay tuned. I'll be brining RETA members deals as I find them.
Connect with Ronan on Instagram or Facebook .
Get Your Free Real Estate Report Now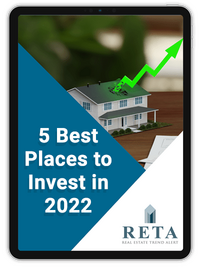 Sign up for our free daily Postcard e-letter and get a valuable free report on the The 5 Best Places to Buy Real Estate In 2022.
Related Articles
The 10 Best Places to Invest in Real Estate
These Crisis Deals Are Not For the Fainthearted…