The hotel's website wasn't lying. There really was a 180-degree view of the ocean from every room. And the view was amazing—enormous rock formations dotted the coastline, crashing waves, seabirds everywhere.
We arrived just in time to shoot the sunset and get a feel for the place, before settling into our suite for the night.
The Oregon coast is a playground for photographers. No matter what season, there's an abundance of inspirational things to shoot. Tide pools, sea birds, whales, puffins, seals barking from the rocks. Historic waterfront villages, colorful old fishing boats, a black pebble beach, lighthouses. Unbeatable views everywhere.
This trip was a dream getaway for me and my photography girlfriends. Seven days of photography bliss along the coast, what could be better?
Well, being "on assignment" made it even better.
You see, even though we planned the trip as a girls vacation, shortly before I left home I checked in with the local tourist agencies. It turned out that there was a need for some fresh photographs in the places we were staying. And our hotels were interested in being mentioned in an article I was writing about our trip.
Being on assignment meant hanging around an extra day to shoot photos of the local parade for the tourist office. It also meant enjoying the rush of a morning dune buggy ride over mountainous sand dunes, an evening wine walk in a waterfront town, and luxurious beach condos everywhere we stayed.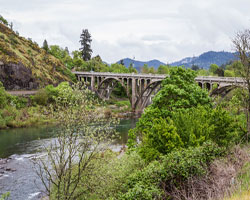 Sure, there were a few hours here and there when I had to focus on my "assignment". But I was there to take photographs anyway, so it was fun. And most of the time I was hanging out with my girlfriends, dining on fresh seafood, and wandering along to our next photo destination.
As a travel photographer (and sometimes writer), I do most of my work while on the road. But the great thing about it is, it doesn't feel like work. I'm doing what I enjoy—taking photographs.
How did I learn how to do this? Mostly by taking classes and then getting out there and trying out what I learned.
I started out taking classes to help me understand my camera, what makes a good photo, and different ways to make money with photography. And, my husband took a travel writing workshop to learn those ropes.
Between the two of us we learned how to get paid for what we love to do, and how to negotiate deals with tourist attractions, hotels, tourist agencies, and such.
Now, when we want to get away for a few days or a few months, we think about how we can use our talents to help fund our trips. We love turning every getaway into a working holiday.
Free Report:
Sign up for IL's Fund Your Life Overseas e-letter today and we'll also send you a FREE report about ways to earn money abroad. Simply enter your email in the box below and we'll send you this free report: Fund Your New Life Overseas With These 6 Portable Careers.
Get Your Free Report Here