Updated November 2022
Our health and safety plan
Our first responsibility is to you, our attendees, our exhibitors, our speakers and our team. We're 100% committed to your health and safety. We're putting rigorous plans in place for our safe return to live, in-person conferences and events.
We're working closely with our hotel partners, as we follow all federal, state, and local laws while considering CDC guidelines.
Our health and safety plan is designed to create the best experience possible, one where you can safely and effectively learn and network. We hope the guidelines below answer your questions. We cannot wait to welcome you to an upcoming International Living Event.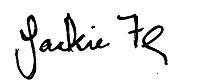 Jackie Flynn, Publisher, International Living
Niamh Daly, Conference Director, International Living
Before you arrive
Have you completed a COVID-19 self-assessment? Are you symptom free? If you have any symptoms, please stay at home. You can check your symptoms using the CDC's COVID-19 Self-Checker
Check your flight and travel arrangements. Ensure you've checked the requirements of your airline and the destinations from and to which you will be travelling.
Masks are optional, yet highly recommended. You will not be required to wear a mask throughout the event space and Exhibit Hall—although we strongly suggest you do.
Read our terms and conditions by attending an International Living Event, you're accepting our terms and conditions. Please read them here.
Final inspection. Before we open the doors, we'll conduct final inspections to make sure the venue is safe, clean and ready for show time!
Please note: all our staff, speakers and exhibitors will uphold the same standards.
Arriving at International Living's Event
Recheck your symptoms. Complete a daily self-assessment using the CDC's COVID-19 Self-Checker. If you have any symptoms, please do not come to the event.
Prepare to sign our Covid-19 Waiver and General Disclaimer. When you arrive to an International Living event, you will be required to sign an Assumption of Risk Waiver, and a General Release & Waiver for Audio/Video Recording. You can read both of them here: Assumption of Risk Waiver / General Release & Waiver for Audio/Video Recording.
Please comply with all CDC COVID-19 health and safety guidelines
During the Event
Wearing your face mask is optional. Again, we recommend that you wear a mask when entering, exiting, and moving through the event (both presentation space and exhibit apace) in-between sessions. Regulations for mask wearing inside International Living events will be updated, based on the most up to date guidance and advice, nearer the event.
Follow all CDC guidelines. Wash your hands often, use our sanitizer stations, cover your cough or sneeze, and do not enter the show if you have any symptoms. If you start to feel unwell while you're at the event, please seek medical attention.
Social distancing. We have widened aisles, and added more seating to our main stage areas to reduce crowding and improve traffic flow. Exhibitors will be taking every precaution at their booths to minimize crowding and transmission.
Exhibitors space to be cleaned. Exhibitors will sanitize all meeting surfaces between appointments.
Constant monitoring. We'll continually monitor health and safety measures throughout the show, to ensure compliance and safety.
COVID-19 test for your flight home? If you need a PCR or antigen test for your flight home, be sure to locate the nearest health clinic and arrange for your test.
Need more information?
Ask us. If you have any questions about our health and safety plans, or how you can best prepare, please contact [email protected]
Speak to our staff at the International Living table in the exhibit hall
Airline and Hotel health and safety information*
Southwest – travel information
The Real Intercontinental, San José
The Chase Park Plaza, St. Louis
*If you are flying with a carrier outside of those mentioned, please check the airline website for details. If you are staying in a hotel outside those mentioned, please check their website for details.
Ride share health and safety information
More resources
US Travel Association – industry guidelines