My husband and I am planning on retiring in the next 5 years. We are heading to Belize and have a couple of questions as we put our retirement plan together. Where is the best place to begin our search for beach living? Do you ship your household goods to Belize or start over in furnishing your home? Can American Expats start a small business? Roadside BBQ hut? Coffee house?
Ann Kuffner – Belize Correspondent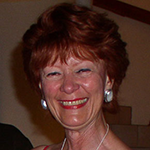 Brookie,
Spend some time in the Belize section of the International LIving website. There are sections on all the beach towns as well as MANY articles about people who live in them. These articles give you a flavor for areas of Belize. So read those, and the articles listed there for Ambergris Caye, Caye Caulker, Placencia, and Corozal.
If you are planning on retiring in Belize, it's worth your while to get a Belize Manual, since you will find quite detailed info in it about all the topics you are asking about. The link is below.
There is a section in the manual about shipping. In general, you won't want to ship furniture. Electronics and personal items are what most people ship. Many houses you would buy are sold already furnished. And you can have beautiful wood furniture built here for less than what you'd pay for mass produced furniture in the USA. But electronics are expensive here, and computers, TVs, etc. So bring those.
You have to be a resident to start a business and work in it. It will take you at least 1 1/2 years to obtain your residency.
You need to visit Belize and decide where you will live before you can even think about what kind of business would work. The business needed depends on where you settle. That being said, Incomes Abroad has a lot of info on starting businesses overseas and how expats have succeeded doing so.
Given you have five years before you move, you have plenty of time to thoroughly read the Belize Manual, the on line info, and to dive into the articles in Incomes Abroad. Here are a few links to help you:
– https://internationalliving.com/countries/belize/ – This is the Belize page of the IL website
– https://www.ilbookstore.com/Belize/ – this is where you can find the Belize manual
– https://internationalliving.com/fund-your-life/ – section on earning income abroad
Get Your Free Belize Report Now
Learn more about Belize and other countries in our daily postcard e-letter.
Simply enter your email address below and we'll send you a Free Report – Belize: The Top English Speaking Retirement Haven in the Caribbean.
This special guide covers real estate, retirement and more in Belize and is yours free when you sign up for our postcards below.
Get Your Free Report Here