If you've ever dreamed of living in the French countryside, this one-bedroom renovated stone house at the end of a quiet lane could do the trick.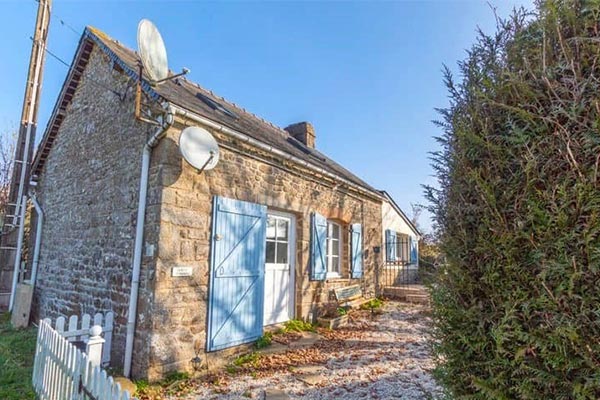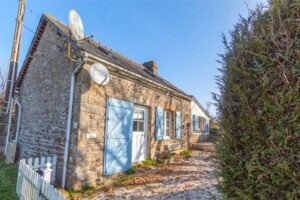 Located in northwestern France, this home, with large garden and south facing terrace, is listed at €64,900 ($76,043).
The nearby town, Gorron, has shops, cafes, and restaurants…and don't miss the Wednesday market. Normandy beaches are a short drive, and the famed Mont-Saint-Michel Bay and its famous abbey is just 18 miles away. Paris is three hours to the east.
This is just one of the bargain boltholes priced at well under $100,000—often half that—out of the hundreds I've gathered over the last year and shared with followers of Your Overseas Dream Home.
I've just put together a list of top 10 that generated the most buzz. You can find them all, including plenty of photos—inside and out—and links to the property listings, in this video.
These are not typical Real Estate Trend Alert deals, by any means. We can't expect to double our money in five years—through capital appreciation, rental income, or a combination of both.
However, these are real examples of just how far your money can stretch if you look in the right place.
For the most part, these are lifestyle investments. A chance to buy a home in romantic, historic Europe…hidden gems in the Old World…rustic yet comfortable retreats where you can escape the world and take it easy…
You could find your ideal home here…or just dare to dream.
Here is a quick peek my research team has put together…
Figueira de Castelo Rodrigo, Portugal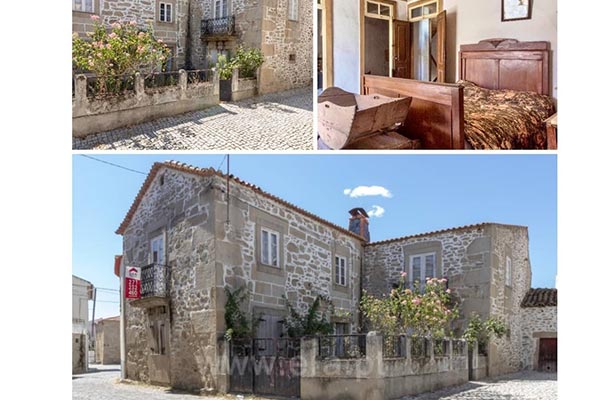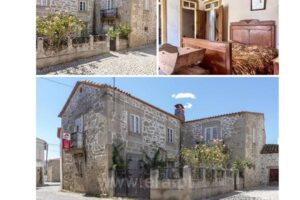 How about a "project" in Portugal?
You'll get a traditional house, as well as a courtyard, garage, and annex in, a hilltop medieval town in the northern part of the country, very close to the border with Spain. Here, you'll enjoy the best of village life.
It has good bones and a solid roof, and with the bargain list price you'll have cash to bring the rest of property up to speed. In fact, you could easily divide the structure into one two-bedroom home and another four-bedroom home. Live in the whole six bedrooms or live in one and rent the other out for extra income.
Arpino, Italy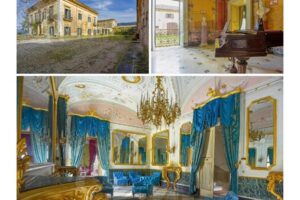 Switching gears to something that is a bit pricey, yet a fraction of what you might expect to pay for a veritable palace, with antique furnishings to match, in Italy.
This 19th century manor house has five bedrooms and a large courtyard; you also have commanding views of the countryside. With some work, the former stables could add additional living space to the villa. You'll find it in a small village about 60 miles east of Rome, in central Italy.
Of course, there are seven more great value properties in the video below…
Watch now to learn about an apartment in a chateau in the Loire Valley…a renovated farmhouse in Umbria with views of the rolling hills…a little country cottage in Scandinavia…and many more…
Watch the video here: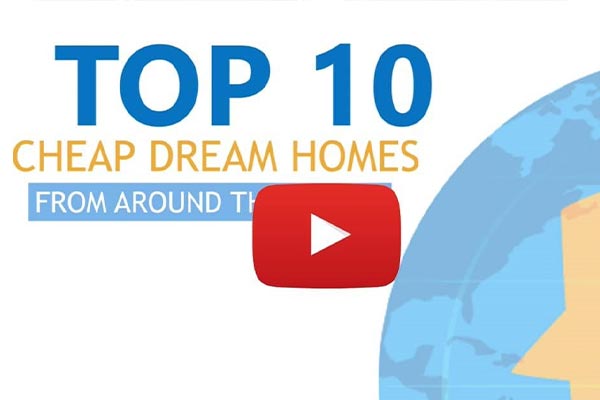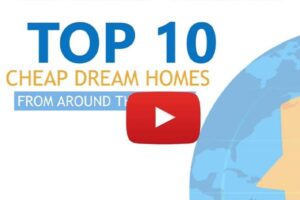 Loreto Aprutino, Pescara, Italy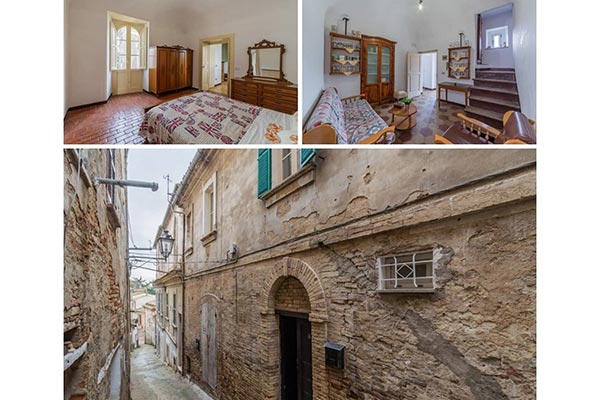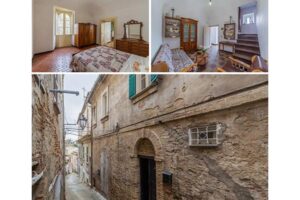 This three-bed, two-bath historic home is in the historic heart of the town of Loreto Aprutino, a short walk from the main square, Piazza Garibaldi. Set over three levels, it has just over 2,000 square feet of living space and has a small kitchen, a separate dining room, a couple of small living rooms, and a cellar and attic. Original features like vaulted ceilings and traditional brick floors add character and charm to this old dame. ⁠⁠ ⁠
I haven't visited this property or done due diligence on it. If you're interested in the listing, you should hire an attorney and do your own due diligence.
Get Your Free Real Estate Report Now
Sign up for our free daily Postcard e-letter and get a valuable free report on the The 5 Best Places to Buy Real Estate In 2023.
Related Articles
Video: Undervalued Colonial Homes
Get Ready for a Flood of Deals in Mexico
The Best Kept Secrets on the Riviera Maya