The houses here seem to sprout from the ground, a formidable mass of ancient stones, old timbers and terracotta tiles…
Wood piles by the doors are a clue to the harsh winters but today the gardens are blooming and fruit begins to bud on lichen-covered trees.
In the foothills of the French Pyrenees every bend in the winding road brings me to yet another precariously perched village with a church, a castle and cobbled lanes.
Scouting for historic homes here is seductive work.
Take one three-bedroom house I saw: the exposed stone walls have been expertly pointed and restored. The gnarled oak beams that hold up the ceilings have been there for a very long time. In fact, in some of these ancient villages the houses date back to the 13th century.
It's a lovingly restored house. It comes with an old-style copper bath, a private garden surrounded by willow and pines trees. It's unusually bright for one of these old "houses of character." Small windows and dark interiors are protection from the heat of summer and, in the more mountainous parts of the Languedoc, from the snows of winter.
At $145,000 this house is a good example of what's on offer around this part of "the Poor Man's Provence" as the Languedoc is sometimes called.
You'll find miles of Mediterranean coastline an hour or so south. I've been down on the coast, in Collioure, a pretty seaside town and a former haunt of the artist Matisse and his friends.
But I prefer the mysteries, history and bargain prices of the interior. These mountains are the heart of Cathar country…
A dissident church of the middle ages, the Cathars were brutally persecuted by the Catholic kings of France. These mountains were their last strongholds, their eerie castles still stand upon jagged peaks.
If you like skiing you're not far from the Principality of Andorra here. Or any day you like you can explore 12,000-year-old cave paintings in the Grotte de Niaux detailing wildlife and hunting scenes of the Paleolithic.
The Cathars believed there were two gods—an evil one ruling earth and a good one ruling heaven. All across the region you'll find legends related to their somewhat mysterious faith.
One story goes that in the village of Rennes-le-Château the local priest found a treasure in the crypt of the local church. He kept his secret and lived a lavish lifestyle on the proceeds. He poured money into masonic symbols and art. Stories started to spread of the treasure and some speculated about the Holy Grail…there were rumors Jesus and Mary Magdalene had come to live in these mountains….the origin of Dan Brown's Da Vinci Code.
Get Your Free Real Estate Report Now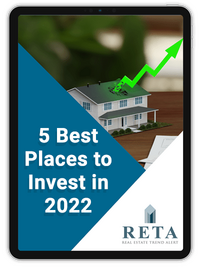 Sign up for our free daily Postcard e-letter and get a valuable free report on the The 5 Best Places to Buy Real Estate In 2022.
Related Articles
An Overview of Traditions and Culture in France
$32,500 For A Home In Romantic France
Upcoming Conferences
Live Better, Spend Less, Retire Sooner
IL's Retire Overseas Bootcamp
October 21-23, 2022 in Atlanta, GA

In safe, warm, welcoming communities abroad, as little as $1,700 a month can bankroll a good life... this fall, our experts will show you where—and how.
Early Bird DISCOUNT—Save $200 When You Register by Sep. 29
Details Here IL's Retire Overseas Bootcamp
---
Registration Now Open for the Best of Europe Private Screening

In the Right Spots in Europe, You Can Retire in Style—in an Historic, Sun-Drenched Locale—for as Little as $2,300 a Month or Less—Especially Now With the Dollar and Euro at Parity for the First Time in Two Decades.
And We'll Show You How, October 1-2, During the Special All-Online Best of Europe Private Screening.
---
The Income Revolution Forum
What if You Had the Freedom to Enjoy the Good Life Anywhere in the World You Wanted to Be...and Get Paid While You're There?
We'll show you how—with hands-on guidance—you could beat inflation...secure your retirement...ditch your commute...and turn a skill you already have into a portable side income of $300, $600, even $3,000 or more a month.