Now is a great time to pick up a home in Europe…no matter what your budget.
Think historic stone homes in time-worn villages for under $40,000…rambling old mansions with acres of land for less than $150,000…ocean-view cottages…lock-and-leave apartments…
For years, migration from the countryside to the cities, and overseas, has left a glut of character homes vacant and unloved…waiting for someone with some time and a little money.
In Italy, France, Spain, and Portugal you'll find villages where woodsmoke wafts above ancient, cobbled lanes and time still flows with the seasons. Amid the green fields of Ireland and the forests of Scandinavia there are country cottages and cabins with stunning views.
Hidden corners of the countryside are everywhere, waiting for you to stop a while and explore the property scene. Some of the best bang-for-buck is in bigger properties, grand country homes in need of some recovery.
Now Europe is in crisis. Some of the continent's fragile economies are in real trouble. And our chances of finding motivated sellers are getting better by the day.
Here are a few recent listings my team found that offer a slice of history for an incredible price.
Cavan, Ireland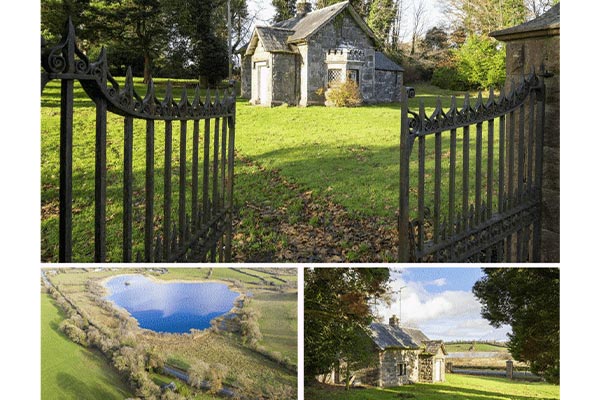 Originally built in 1837, this charming Tudor, Gothic-style gate lodge once formed part of the Cloverhill Demesne owned by the Saunderson family (you can see the family crest over one of the bay windows).
It has two bedrooms and one bathroom and needs a total renovation. But it still retains beautiful features like carved sandstone Tudor hoods, metal lattice windows with sandstone surrounds, cast-iron rainwater pipes, and decorative cast-iron gates.
Once restored, this would be a truly wonderful home…and a little piece of local history would be revived.
Umbria, Italy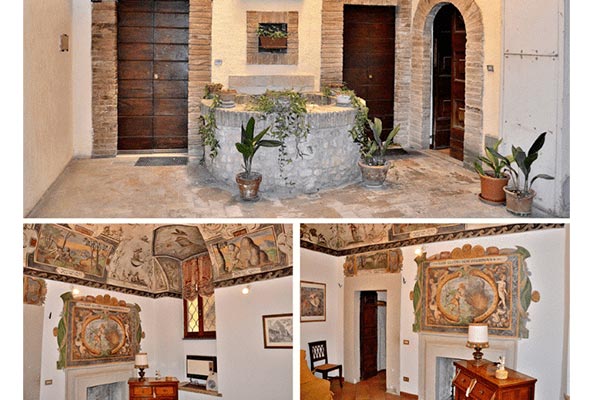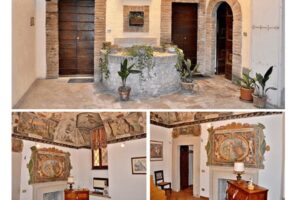 Right in the heart of the historic center of Spoleto is this one-bedroom, one-bathroom apartment…
But it's no ordinary apartment. Once the home of the 18th-century, Italian engraver Pietro Fontana, it has wonderfully frescoed ceilings and walls, which also have mottos and quotes from ancient texts.
It's also got ornate wooden doors and ceilings. You really do feel like you are living among history…and if those walls could talk, the tales of centuries of Umbrian history they could tell.
Salies-de-Béarn, France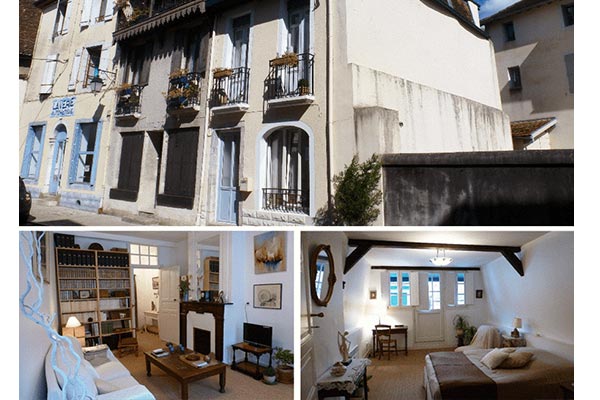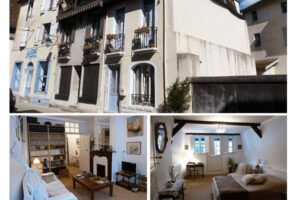 In the popular tourist town of Salies-de-Béarn in southwestern France is this charming 19th-century townhouse.
Laid out over three floors, it has an open-plan kitchen and dining room, utility room, and an office. The sitting room has Juliette balconies and one of the three bedrooms has a private balcony.
The picturesque Salies-de-Béarn is known for its salt water, Moorish-style spa baths, and Belle Epoque buildings. And you are less than an hour from the coast and about an hour from Pyrenees ski resorts.
Get Your Free Real Estate Report Now
Sign up for our free daily Postcard e-letter and get a valuable free report on the The 5 Best Places to Buy Real Estate In 2023.
Related Articles
Why I'm Not Buying in My Favorite Vacation Destination
A Winter Wonder Land From $46K