The rise of "Work From Home" is the number one thing on my list of big trends to watch and play in 2021.
But here's the thing…
Work From Home is nothing new.
In fact, it pre-dates the office…it pre-dates factories…it pre-dates industrialization.
Before the spinning jenny kickstarted the industrial revolution in 1760, most technology was small scale, and more suited to homes than large industrial building.
In this pre-industrial time, the dominant production system was the "domestic system," also called the "putting-out system."
Much like how many of us work from home today, the domestic system allowed workers to collect the raw materials and equipment they needed from their employer at a central depot. They could then return home to produce the goods before returning the finished article and getting paid.
One of the many great advantage of this system—aside from cutting out the commute, having better working conditions, and allowing more women to earn an income—was that it gave many folks the time to cultivate a small piece of lands, to grow their own food or raise animals.
This practice disappeared with industrialized centralized work, but it's now returning with a bang.
With a desire for space, natural surroundings, and the chance to get a little dirt under the fingernails, hobby farming among the Work From Home set is booming.
From tech entrepreneurs to celebrities, the appeal of getting back to the land has never been so strong. But unlike worker in the 18th century, these farms are less a side businesses, and more of an escape from the computer screen.
Indeed, one of my own team has taken up residence on a couple of acres of land in rural Ireland to raise hens and turkeys and cultivate a garden of onions, garlic, beans, zucchini, and potatoes.
Of course, land doesn't always come cheap. But uncover the right hidden corner of the countryside in places like Italy, France, Spain, and Portugal and you can find properties with more than enough land to grown olive trees or create a vegetable garden.
Often, sellers of cheap properties don't even consider the value of the land a house sits on because it might not have been used for anything in years. That gives us the chance to buy an acre or two, with a house for bargain prices.
Here are a few I've found…
Fundão, Portugal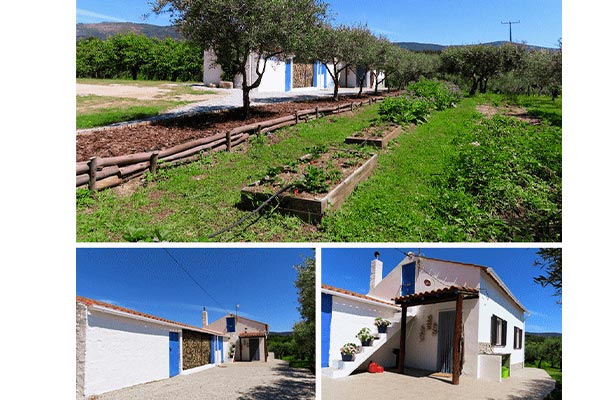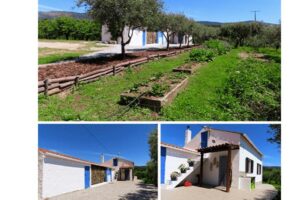 If you dream of having a small farm in Portugal that produces olives and has grape vines then this is the one for you. This one-bedroom cottage comes with an organic farm of two-and-a-half acres.
The house has a living room, kitchen with a wood burning stove and an outside patio area with magnificent views of the surrounding countryside. The land is planted with cherry trees, olives, and grapes. The house is located just half a mile from the nearest village which has direct train access to Lisbon.
Apuglia, Italy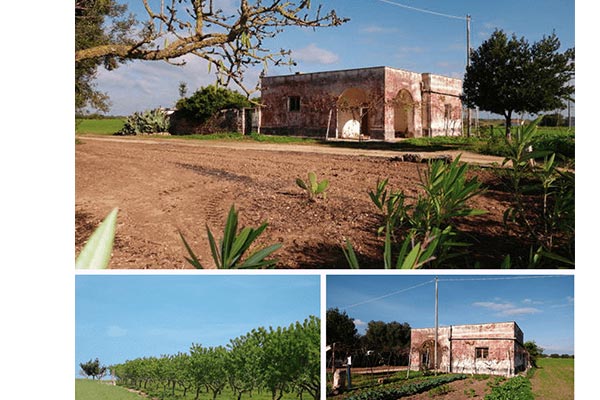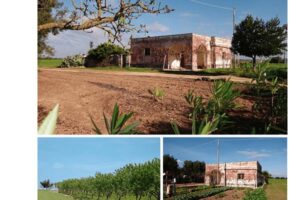 In the Italian countryside, having a spot of land for growing herbs, vegetables, and olive trees is the norm rather than exception. It's not even uncommon for families to produce their own wine. For this reason, you'll often find a small orchard or garden included in listings for country homes.
This two-bedroom stone farmhouse, listed for just $98,000, sits on a lot of 2.7 acres with views of the sea. It has a walled courtyard, which is planted with mandarin, lemon, and fig trees.
There's also a pizza oven and an outbuilding that could be converted into more living space or used as a workshop.
This house needs a big renovation, but if you're looking to get your hands a little dirty in the garden, that might just be the type of project you'd welcome.
Its located in a quiet rural community but is only 20 minutes from the city of Brindisi. ⁠
Muras, Galicia, Spain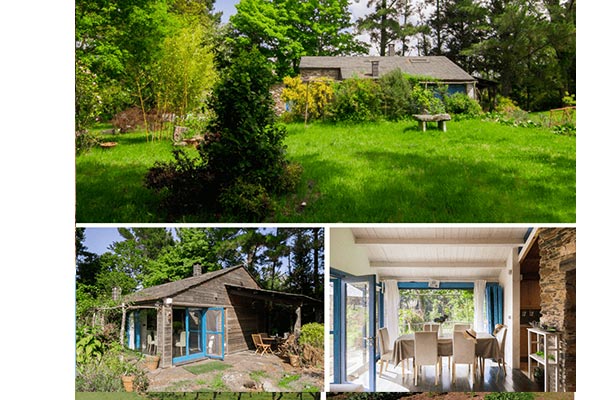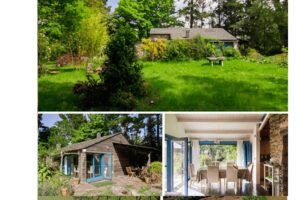 Although small, this one-bedroom stone house in Muras, in northwestern Spain packs in the charm for the low price of $99,312. Just 30 minutes from the coast of Galicia, it's located at the end of a quiet road. It has beautiful exposed stone walls and floor-to-ceiling windows that makes for a bright and cozy space.
It also sits on a lot of 1.2 acres, with more than enough space to grow seasonal vegetables or a small orchard.
You can take a virtual tour of the property here: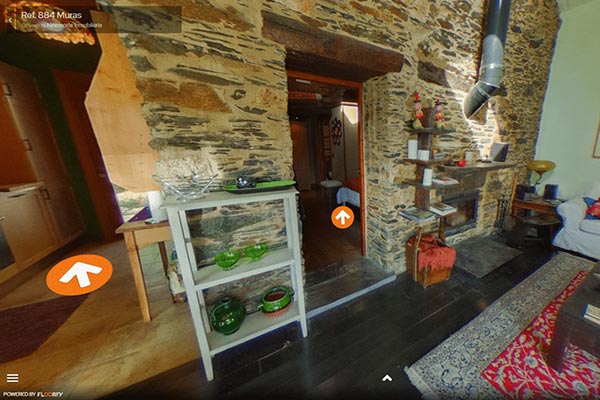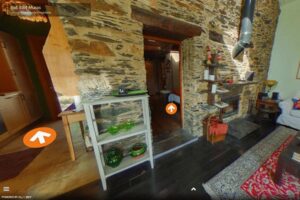 Get Your Free Real Estate Report Now
Sign up for our free daily Postcard e-letter and get a valuable free report on the The 5 Best Places to Buy Real Estate In 2023.
Related Articles
Three Things I Miss About Panama
A Simple "Plug and Play" Deal in Panamal
Is Owning Real Estate Overseas Crazy?