I am riding along the streets of the quaint and cozy northern Ecuadorian town of Cotacachi. With me, real estate maven Jim Keyser cracks a joke that focuses on one of the key elements of appeal that draws expats seeking a comfortable place to settle into a new life. "You know what we call a person who makes a ridiculously low offer on a home here?" Jim asks. "Property owner."
Jim, who operates Cotacachi Properties, specializes in sales, rentals, and investment opportunities. He explains as we drive around the city looking at properties. "It's a buyer's market," he says. "A two-bedroom, two-bathroom adobe home that sold for $150,000 10 years ago may come in at $120,000 today. A turn-key, fully furnished condo can run around $59,000 or be negotiated for as low as $50,000."
Almost everyone who has searched for good real estate deals knows the formula "location, location, location," but for those coming to Cotacachi, the mantra is more "affordability, affordability, affordability."
Although pioneering expats stumbled upon the peaceful town of Cotacachi starting around 2008, Cotacachi's international rise to fame came around 2014 when International Living acclaimed Ecuador as its number one place to retire in the world. This prompted an influx of expats looking for an escape from the daily grind; a place where they could find solace, but that they could also afford. Soon afterward, HGTV's House Hunters International started featuring the adobe homes being built around town, and Cotacachi's real estate boomed.
You can walk anywhere in Cotacachi in 15 minutes.
"It's a small town. People move here for 'what's not here.' There's no drugs, no traffic jams, no crime, no rushing around. It's quiet and peaceful," says Jim. "It's very friendly here, whether you're indigenous or an expat. It's very safe. You couldn't ask for better weather—every day the temperature is in the mid-70s F, with lows at night down in the 50s F." It's ironic that we are actually riding in a car around town to look at real estate, because you can walk anywhere in Cotacachi in 15 minutes. But to conserve time, we've chosen to drive around as Jim points out different bargains for all types of housing.
"The overbuild is in large part due to this construction explosion to meet the influx of expats seeking a break from the rat-race," Jim explains.
I understand the draw to Cotacachi. I watched the House Hunters International episode where Barb and Dean considered buying one of the adobe homes, and I vicariously fell in love with Cotacachi too.
Visiting Cotacachi and having a look around in person assures me that the hype was justified. Maybe it was the high I got the first time I came here, from sniffing the rich, earthy, and slightly sweet smell of vegetable tanning oil in the shops lining Diez de Agosto (known as Leather Street), but…Cotacachi had me at "smello."
I like to call Cotacachi "The Mayberry of Ecuador," for its small-town charm. It's a place where everyone knows your name, where you stop to chat with friends on street corners or spend your days ensconced in the many activities offered by the expat community.
It's a paradise for the contemplative type—a place you can find the privacy and stillness necessary to make the leap from the hectic treadmill of U.S. living to a more sympathetic pace of life. You can be as alone as you like, but still have a community of friendly expats to make you feel safe and at home.
Cotacachi, elevation 7,993 feet, has a population of approximately 9,000 with 45 indigenous communities living in the surrounding countryside. The town straddles two inactive volcanos, Imbabura and Cotacachi, providing magnificent mountain views. Unlike many other Ecuadorian expat locations, 50% of the population is indigenous.
For those wanting to live among the original tribal natives, this is the place to be, as the town is immersed in Inca traditions. Cotacachi takes this heritage seriously, shutting down for 10 days in June to celebrate Intyrami, the ancestral tribute to the Sun God, and to give blessings for a good harvest.
Women still wear their indigenous clothing: ankle-length black wrap-around skirts and long scarfs wrapped in a loose turban over their thick, black hair, which is usually worn in a long pigtail falling to their lower backs. Their main occupation is agriculture, and they sell their wares in the popular Sunday market located downtown.
Cotacachi has a small expat population (about 700), but it's hard to feel alone, especially for single women, because of the tight-knit nature of the expat community. For those wanting social interaction, there are a plethora of cafés offering Starbucks-esque settings and quaint restaurants serving American favorites like club sandwiches.
Thick walls make heating or cooling unnecessary.
Expats volunteer to teach English, dance to the live music of La Banda, indulge in bridge games, or play pickleball. Cotacachi offers up most everything of interest to expats, and for those yearning for bigger-city-life, Ecuador's capital, Quito, is just 45 minutes away, with its symphonies, expansive malls, and entertainment plazas offering fine dining and quirky bars.
"It's not unusual for expats to move after about five to seven years," Jim adds, explaining the overbuilding and the buyer's market. "People move back home to care for aging parents, be close to grandchildren, for health reasons, or they want to try out a different location in Ecuador. This has left a large inventory of all types of housing for sale or rent."
Jim points out that it's about a 20-minute walk or $2.50 taxi ride if you move to the outskirts of town, home to several of the gated expat communities. He waves at a friend riding an electric bike from his adobe home to downtown, stopping long enough to make dinner plans.
Our first stop was to see an adobe home at the upper reaches of the price range, coming in at a cool $267,000 sale price—but this house would easily go for $350,000 in Tucson, Arizona. The four-bedroom, three-bathroom home was custom built, with archways connecting different sections of the house—the office area, guest accommodations, master suite, and sprawling kitchen.
The house was built with cutouts in the walls to display the intricacies of the build—large adobe bricks, mixed with straw and clay to form thick insulating walls.
"The thick walls make the need for heating or cooling unnecessary, as the house heats to a comfortable temperature during the day, which keeps the house warm through the night," Jim explains.
To round out our tour, Jim was kind enough to show me an exquisite condo in La Casa de Los Sueños, a collection of Mediterranean buildings that sports a rustic but elegant Tuscan style, including aged finishes, iron scrollwork, terracotta tiles, beamed ceilings, and walls painted in warm palettes of neutrals and earth tones, such as rusty orange and moss green. The price, always negotiable, is around $198,000 for a 1,440-square-foot, two-bedroom, two-bathroom condo, furnished.
As for lower-cost condos, Jim takes me to the Primera development, known for its large vegetable garden and avocado, lemon, and tangerine trees kept by two full-time gardeners, where residents can avail themselves of fresh produce for free.
Located in one of the most desirable locations in town, condos in the Primera development are selling for as low as $50,000 for a "penthouse" (which, as Jim explains, in Cotacachi just means it's on the top floor). What's on offer is a 670-square-foot studio apartment with an outside patio of the same size.
Condos are selling for as low as $50,000.
Larger condos run around $85,000 (easily negotiated for less) for a 1,270-square-foot two-bedroom, two-bathroom condo. For expats looking to rent in Cotacachi, local agent Joe Stock lists rentals at Primera for as low as $450 a month for a small studio, up to $650 for a two-bedroom, two-bathroom condo.
"It's worked out well for investors wanting rental property or to provide rent-to-own opportunities. We can offer potential buyers a condo for $650 a month including electric, water, HOA fees…everything except for internet, and deduct the rent off the purchase price," adds Jim.
By stepping away from more expensive and higher-maintenance adobe construction, options for cost-effective living become more affordable. A new standard construction home starts at $120,000 for a three-bedroom, two-bathroom, 2,300-square-foot home with a yard within walking distance of town.
One option on the market now is a 1,700-square-foot home including a separate guest house, located in a popular gated community in town. "It's perfect for those who have lots of visitors or want extra income for a 'casita' rental for $148,000," Jim adds.
My friend, Beverley Scherberger, decided to build her adobe home after watching an episode of House Hunters International featuring Carolina dePaoli, a local real estate agent, eight years ago.
"I was on an exploratory trip to Cotacachi and saw Carolina walking down the street and, like a fan, shouted, 'Hey, I saw you on House Hunters!" Beverley explains. Eight days later she had signed a contract to build her adobe home in the gated community of Colonia de Batan.
"We went to see the development and we fell in love with the tiled roofs and wood beams. I designed the house and we paid $50 per square foot at the time to build." Beverley's house is a two-bedroom, two-bathroom, one-story split plan so when company comes, they have their own private guest area. "I love my yard. I've hired people to landscape and build a brick and wrought iron wall around the property for privacy." Beverley has no problem walking the 20 minutes into town or snagging a $2.50 taxi and has the time now to concentrate on writing novels and movie scripts, which have recently been made into movies in Ecuador.
Cotacachi is the quintessential affordable, countryside escape. One where you live with Inca traditions and enjoy the peace and quiet of country living but where you are also only a stone's throw away from city thrills. It's a place where $1,500 a month easily buys you a comfortable life in an expat community filled with welcoming smiles.
I'd say, "What do you call a person making a ridiculously low offer on real estate in Cotacachi? A smart thinker."
Get Your Free Real Estate Report Now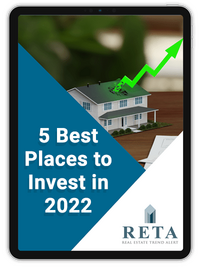 Sign up for our free daily Postcard e-letter and get a valuable free report on the The 5 Best Places to Buy Real Estate In 2022.
Related Articles
Real Estate in Cotacachi, Ecuador
Ecuador Visa and Residency Information
Everything You Need to Know About Ecuador and More
Upcoming Conference

Pura Vida! Fast Track Your Retirement Dreams in Costa Rica
See if Costa Rica is right for you at the International Living Fast Track Costa Rica Conference. Enjoy the views and meet the experts who will show you how you can live the good life on $1,200-$2,700 a month or even less.