When your life's passion is also how you make your money, every workday is a pleasure.
Mark Scott found his perfect niche in the coastal resort town of Nha Trang, Vietnam. "The feeling that you get from being underwater and the feeling you get from helping someone else experience that, is just incredible," he says.
Mark has been diving since he was 15 and has been a dive instructor for 28 years. When he visited Nha Trang in 2009, he felt an instant connection to the community.
He'd discovered the small city on Vietnam's south-central coast, ringed with lush mountains and jungle, featuring hidden waterfalls, a gorgeous golden-sand beach, great diving sites, nearly perfect weather, and an exceptionally low cost of living. Six months later, he moved there full-time and opened Mark Scott's Diving Center.
He's been living in this laidback resort town ever since. "When I first moved to Nha Trang, it was quite rural," he says. "I came when tourism was just beginning, which was ideal. It's still gorgeous, but it's definitely expanded for tourism, which is a good thing as that's how I make my money.
"I like how the cost of living is very reasonable compared to other places where I've lived. For what you get, Nha Trang is a good choice." In fact, costs are so low that Mark needed only $10,000 in start-up capital for his business. "I lease a boat just like I lease my house. There's a company here that all the dive centers use, and they give me a reasonable rate. I pay for the boat only on the days that I need it, so I don't lose any money if I don't have a tour scheduled. My $10,000 investment includes all of my equipment, licensing, and everything."
Mark typically will take two to four people diving in a day. "In Nha Trang, if you take out three divers in a day, you should be able to net about $250. The more divers you have, the greater the profit. Of course, the amount of profit depends on where you base yourself and the cost of living in that locale," he says.
In Nha Trang, tourism is seasonal, but Mark says it helps that he gets a wide range of customers. "Most of the business I get is during the summer months," he says. "A lot of Australians come here then, as well as Americans."
When he isn't underwater, Mark stays busy working out at the gym and checking out new coffee shops. "It seems as if you always have the time to do something here; it just depends on if you want to do it today, tomorrow, or the next day. It's easy to procrastinate. I don't feel as if I'm in as much of a hurry here as I did back home. I'm enjoying a slower, easier pace of life."
Though Nha Trang has changed since Mark first arrived—from a sleepy beach town to a hot destination for international sun worshippers and holiday makers—the experience of living there hasn't deteriorated.
The beach is clean and inviting, the locals are still welcoming and friendly, and the cost of living is still one of the lowest in Vietnam. High-end resorts, spas, and seafood restaurants rub shoulders with simple guesthouses, funky bars, and humble cafés along the coastline. A lively beach scene is the norm throughout the year.
Nha Trang's low cost of living was one of the main factors that attracted Mark to this town and he's found that it doesn't take much money to live a high-quality life. He rents a furnished, four-bedroom house less than a five-minute walk from the beach for $750 per month. The ground floor is his dive shop. "I'll spend about $15 a day for food and drink, and medical care is so cheap that I haven't bothered getting insurance. Altogether, my personal expenses are about $1,000 a month…and that's living comfortably," he says.
"The key is to find something that you love to do and figure out a way to make money from it. That's some of the best advice that I've ever received and the best advice that I could give to anybody considering opening a new business."
Need a Way to Fund a New, Better Life?

Join our Savvy Retiree Daily e-letter today and you'll hear from us daily, telling you about ways you can gain the freedom to live where you want, travel when you like and create a life you love. We'll also send you a FREE Report Fund A New, Better Life With These 6 Portable Careers...
Related Articles
50 Ways to Make Money in Retirement
Sri Lanka Is Ripe for New Tourism Businesses
---
You know more Spanish words than you think you do! And we guarantee you can be carrying on conversations...in Spanish...in just 20 Minutes. Special summit 'Speak Spanish in 20 Minutes' is now live!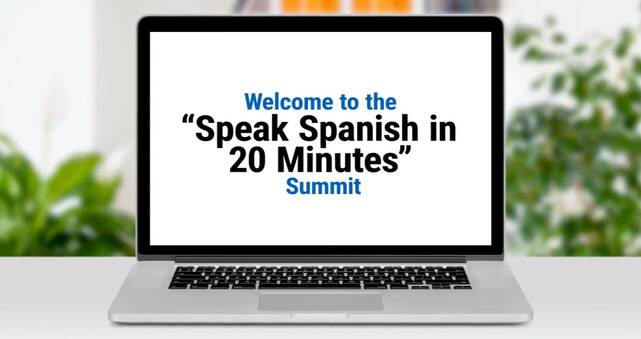 ---