"I came to Mexico for a two-week vacation in 2003 and still haven't left," says Toronto born Kelly McLaughlin.
"At the time, I was getting divorced and we'd sold our house. I decided to travel a bit with the money. So, I spun the globe, closed my eyes, and my finger landed on Cozumel. I had never even heard of it."
As Kelly discovered, the island of Cozumel is in the Caribbean just a short ferry ride away from Playa del Carmen and Cancún, Mexico. Famous for its white-sand beaches, palm trees, blue skies, and scuba diving, Cozumel is a beach-lover's dream. However, it wasn't to be Kelly's forever home.
Fast forward to 2019 and she now lives with her teenage son about two hours from Cozumel in the city of Cancún. Known as the gateway to the Riviera Maya (Mexico's Caribbean), Cancún draws about 22 million people through its airport each year. And while it's perhaps best-known as ground-zero for the spring break set, there's more to the city than its glitzy resorts.
"My neighborhood is typical of Mexico," says Kelly. Far from Cancún's touristy Hotel Zone, the residential area has quiet streets. Her condo comes with a shared courtyard with a garden and swimming pool. "It's a four-story building and we live on the top floor. I call it our tree house of love. It feels like living in a treehouse because we're surrounded by palm and ceiba trees. It's quiet, and at night I can hear the coconuts falling."
Her rent is $309 per month and she has a weekly grocery delivery (about $50 worth) and a cleaning lady. Her electricity ranges from $25 every two months to $150 every two months if she uses the air conditioning a lot. Her high-speed WiFi is $15 a month.
Kelly is a former television producer turned freelance writer and social media manager. She even started a blog about living abroad, where she chronicles her adventures in Mexico. As a freelance writer, she spends her mornings writing web copy for area businesses and her afternoons going on adventures with her 14-year-old son.
They both love zip lining, riding ATVs, snorkeling, and visiting Maya ruins. "I love to float for hours in the Caribbean. My son windsurfs, kitesurfs, and works as a lifeguard. We also enjoy camping and road trips."
Kelly also has a soft spot for cats. She volunteers with the Stardust Kitten Rescue. "We find abandoned kittens and bottle-feed them until they can eat on their own and then we find homes for them."
Kelly and her son enjoy sampling the different restaurants in town, including the local taco carts. "We have excellent neighborhood restaurants. There's an authentic Italian restaurant I go to at least once a week, Le Fate Ristorante Italiano. I also like a buffet place that serves food from the Jalisco region, which is on the other side of the country. And I love Yucatán food, especially the queso relleno, which is Gouda stuffed with ground beef and rich white sauce on top." Local restaurants are budget friendly as meals rarely run more than 100 pesos (about $5).
Her family back in Canada loves coming to visit. "I haven't been back to Canada in 14 years. When you live in Cancún, everyone wants to come and see you.
"Living abroad is the best thing I've ever done for my mental health, emotional health, and my growth as a person," says Kelly. "I understand it's the people in my life that count and not the things. Here I can work to have more time with my son and to have more adventures."
Need a Way to Fund a New, Better Life?

Join our Savvy Retiree Daily e-letter today and you'll hear from us daily, telling you about ways you can gain the freedom to live where you want, travel when you like and create a life you love. We'll also send you a FREE Report Fund A New, Better Life With These 6 Portable Careers...
Related Articles
Traveling The World With A Portable Income
It's Easier Than Ever To Find Your First Freelance Gig
Become A Travel Writer In Your Own Backyard
---
You know more Spanish words than you think you do! And we guarantee you can be carrying on conversations...in Spanish...in just 20 Minutes. Special summit 'Speak Spanish in 20 Minutes' is now live!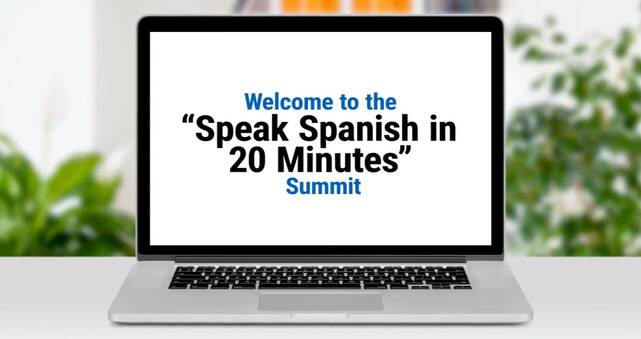 ---