I began writing my blog, The Next Big Adventure, around 2007. My husband, Jim, and I have been in the travel industry for over 25 years, and during that period we've visited over 40 countries on five continents.
In our years on the road, we have floated down the Nile, the Danube, and the Yangtze. We have driven around the U.S., Australia, and New Zealand. We have climbed the largest sand dunes in the world in Namibia, and built homes in Guatemala. We are fortunate to have an extraordinary life, and it became important to me to share this with others.
When I started my blog, it was simply intended as a way for friends and family to follow our travels. I also wanted a digital journal so we'd have something concrete to look back on. It was only years later that I realized a blog can be so much more than just a journaling site. It could be a way to enhance and support our life of freedom by allowing us to share our adventures with the world, make new friends, and crucially, generate income.
Before you create income from a blog, you have to capture an audience, and the key to achieving this is to write about something you know and love. Finding a niche—whether it is cooking, gardening, or travel—helps you attract like-minded people. By focusing on travel, and food to some extent, I have targeted a niche that I am passionate and knowledgeable about and also holds interest for readers from around the globe.
It's also important to mix up your content. While I still regularly blog about our semi-nomadic day-to-day travels and life, I have also learned to mix in pieces such as "5 Favorite State Parks in Oregon." Friends, family, and readers may find your journal posts entertaining, but to build an audience, you will need to provide informational and educational posts as well.
Once you have an audience, there are several ways to create income from your blog, such as signing up for affiliate marketing. Affiliate marketing, including both links and banner ads, is one of the most popular ways to build some income.
In my case, I signed up as an affiliate with a travel insurance provider. Next I created a blog post informing readers of the pros of having insurance while out exploring the world and linked to the company in question. I also added banner ads to the blog with a code provided by the company. If a reader clicks on this link and purchases insurance, I get a small commission. It's as simple as that.
Creating my blog and using it to share my experiences has brought unexpected joy to my life. Through sharing our posts on social media, we've built a network of friends all around the globe. And time after time we find ourselves in a random campground only to have a knock on our door or a stranger approach us to say that they follow our blog.
It is truly amazing to learn that simply sharing our travels and photos has actually inspired others to head out into the world in search of their dream life. The ability to share our path with readers helps them realize that it is easier to get out and travel the world than they might have imagined.
Need a Way to Fund a New, Better Life?

Join our Savvy Retiree Daily e-letter today and you'll hear from us daily, telling you about ways you can gain the freedom to live where you want, travel when you like and create a life you love. We'll also send you a FREE Report Fund A New, Better Life With These 6 Portable Careers...
Related Articles
How I Bag Free Trips and Fun Adventures From Blogging
Travel Writing Changed My Definition of Work
How Blogging Works and How to Make Money From Blogging
---
You know more Spanish words than you think you do! And we guarantee you can be carrying on conversations...in Spanish...in just 20 Minutes. Special summit 'Speak Spanish in 20 Minutes' is now live!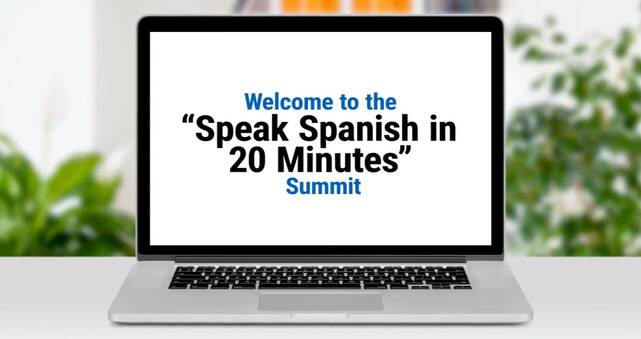 ---