The grass was nearly up to my chest…
The pool was grotty, with thick, green algae forming on the bottom.
But then, I figure a landscaper could have the place looking great in short order. And on Portugal's Silver Coast, that would cost you just a couple of hundred bucks.
This is just one of many bank foreclosure homes I've uncovered on my Portugal scouting trip. Aside from a few standard cosmetic issues, the place was tip-top. And in a really nice community, too.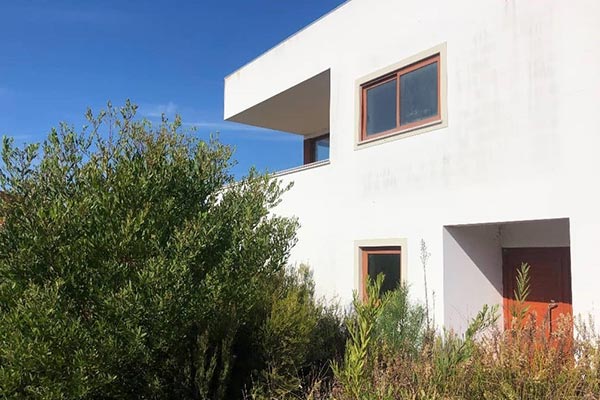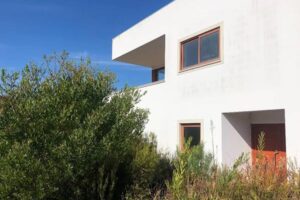 It's unbelieve to me that the bank just leave homes like this to sit and grow wild gardens.
These are 2,500-square-foot villas just back from the Óbidos lagoon and beach.
I think we'll be able to buy foreclosures with no money down (except closing costs). Monthly payments of €1,300…
I'm sitting down with a bank in Lisbon next week, so stay tuned….
As I told you earlier this week, thanks to a chance encounter, I've found foreclosed properties in one of the Algarve's most prestigious communities for €120,000 under market value.
That's at list price. I'm putting in an offer €100,000 below that again. If the bank bites, I'll negotiate inventory for RETA members.
I'm talking super blue-chip. The kind that can pull in €48,000 to €55,000 a year in rental income. Even at the lower end, you're talking €4,000 a month.
I'll be telling members more about this opportunity soon…
Find out more about upcoming exclusive RETA deals in this video.
Keep Watching the Skies…
COVID-19 is the great trend accelerator.
I've discussed this in relation to Work From Home (WFH) and how it will change where people choose to live.
But there's another trend that has taken a giant leap forward since the onset of the pandemic. And it's happening about 35,000 feet above our heads.
Historically, the standard operating model for big airlines in the U.S. was to route through hubs. You got on a plane in your city and flew to that airline's hub where you connected to your flight.
But now, in the post pandemic world, people don't want layovers or connections. Instead of using the hub and spoke model, airlines are switching to point-to-point, adding more direct flights to popular sun-and-sand destinations.
For destination that were already growing, this business model changeover delivers dramatic results.
For instance, the number of non-stop flights between New York and Los Cabos this winter is increasing exponentially. While previously there were two weekly seasonal flights, with a total of 308 seats, there will now be 25 weekly flight in each direction, with up to 4,322 seats.
The growing dominance of the point-to-point air travel model has been happening for years. Fuel costs and airplane efficacy are major factors. For low cost airlines like Southwest in the U.S. and Ryanair in Europe this is the preferred model. However, COVID-19 has brought a rapid acceleration of the trend.
And it gets really interesting when you consider feedback loops…
Consider the example of Ryanair in Europe. Using the point-to-point transit model it has almost single-handedly launched popular tourist destinations. It does this by enticing people to new places with direct flights and low fares. Once a destination has been "discovered" it encourages more visitors, which creates demand for more flights, which attract more visitors, creating massive tourism potential.
News of a new Ryanair flight route is now a very big deal…


Like I say, Cabo is already benefiting from the new uptick in point-to-point air travel. Its proximity to some of the wealthiest cities in the U.S. is a major factor in its success. It's just a three-hour flight from Houston and San Francisco, two hours and 20 minutes from Los Angeles, and two hours from San Diego.
I first visited Cabo at the end of 2014 and I've been following its growth closely ever since. It's seen a huge deluge of investment. New golf courses have rolled out across the desert. It's had major highway upgrades…more hotels…at one time the famous "corridor" between the towns of San Jose del Cabo and Cabo San Lucas resembled one giant construction site.
RETA members have already done well in Cabo. For instance, in 2015, along with fellow members, I bought in the Copala community in the 5-star Quivira Resort—billed as the "Pebble Beach of Mexico." Our RETA price in Copala at the time was $336,156. The retail price, or the price to the general public, at the time was $428,301.
The last listing I saw for similar condos put me at a whopping six-figure paper gain.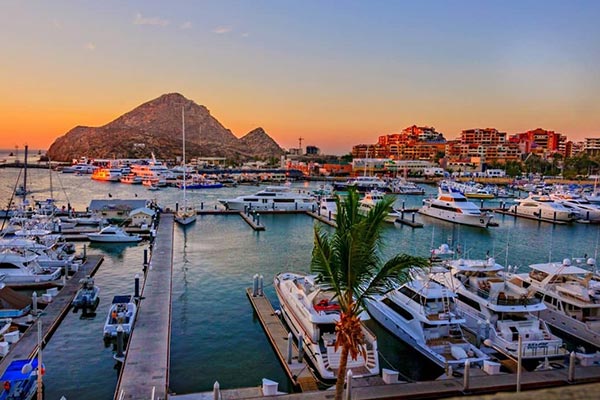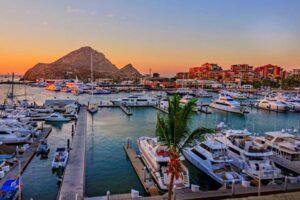 Right now, I'm very close to finalizing a new Cabo deal. I'm talking about homes with stunning sea views, and we'll have discounts of around $50,000 and see an even bigger paper gain after members have had their pick of inventory and it goes retail.
Transit models is not a sexy topic, but I think it's important for you to understand what a change like the one we're seeing now can do for destinations…
Gateway to Mexico's Riviera Maya, Cancún has become one of the most popular tourist destinations in the world during the COVID-19 pandemic.
Cancún's airport was one of the first in the world to reopen its doors for international tourism back in June. Now, U.S. airlines have not only resumed flights but added more direct flights. Alaska Airlines have launched a daily direct route from Los Angeles. American will add three new non-stop routes to Cancún—from Columbus, Indianapolis, and St. Louis.
Cancún saw over 25 million passengers in 2019. It's the start point for the Path of Progress that leads you on a smooth, modern highway to Playa del Carmen and down to Tulum.
What's good for Cancún is good for our opportunities throughout the Riviera Maya.
In our latest deal, members locked down two-bedroom condos in a stunning community on Tulum's emerging Golden Mile from just $134,000…
I'm predicting gains of $56,000 three years after delivery. And we're set for handsome potential rental yields…I figure an annual income of $18,300. That's a gross yield of 13.6% on those condos from $134,000.
And I have another RETA-only Tulum deal already in the works…
Members can watch their RETA Alerts closely.
Do You Want to See More Live Streams?
If so, go to my YouTube channel right now and hit subscribe.
I'm just a few subscribers away from reaching the milestone that would allow me to livestream with you.
I think this is a really exciting opportunity. It means I can share more content with you from the road. I can give you live tours from properties here in Portugal and around the world…answer your questions live…and a whole lot more…
So, be sure to go to my YouTube channel now and hit subscribe.
And in case you missed it yesterday, check out this video I've just recorded to talk you through the incredible RETA opportunities that lay ahead…
There's a gigantic flood of deals coming through the pipeline and you do not want to miss out.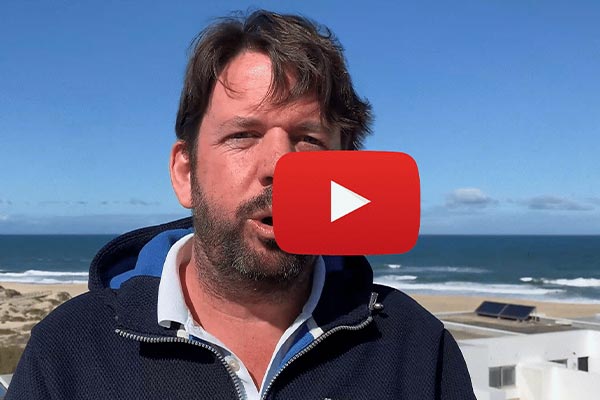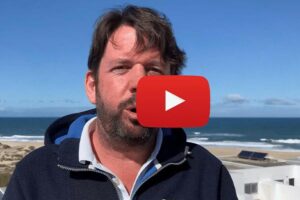 Get Your Free Real Estate Report Now
Sign up for our free daily Postcard e-letter and get a valuable free report on the The 5 Best Places to Buy Real Estate In 2023.
Related Articles
The 10 Best Places to Invest in Real Estate
The Pandemic That Changed Real Estate Forever
Why Now Is A Buying Moment Of A Lifetime