I am a 62 year old woman and I am in process of planning a retirement outside of the U.S. for both my husband and myself.
I have yet to decide where to move to yet so I am open to anywhere that you might recommend. My problem is my husband is still very reluctant to the idea and I am trying to show him the positives/pro's of moving overseas for our retirement years.
Any Ideas would be great?????   Thanks so much!
Jim Santos – IL Coastal Ecuador Correspondent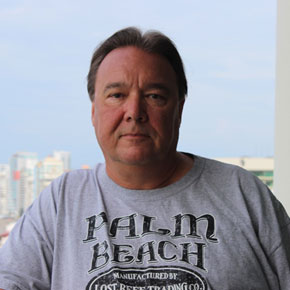 Hi Lisa,
We were lucky, in that my wife Rita and I both loved Salinas, Ecuador as soon as we arrived. But although we have not faced this problem personally, we have seen it happen to many couples.
It may sound trite, but the best thing a couple can do when considering a move overseas (or any big change) is to TALK to each other. Make sure you both know what the other is feeling, and talk about the reasons for those feelings. Maybe the reluctant spouse has a misconception about part of the process, or their concerns may be related to something totally unrelated from life overseas. So make sure you keep the lines of dialogue open.
It is also important to plan as many exploratory trips as you can. Go and visit the new locations without the pressure of moving there first, and see what it is really like to be there. Prior to the trip, try to familiarize yourselves with the things you will see. International Living can be very helpful there, just research articles and videos on that country on our web site. Speaking of videos, also try doing YouTube searches for your target destinations. Often seeing some video and getting other people's thoughts in advance can take some of the strangeness away.
Jim
Jason Holland – IL Roving Latin America Editor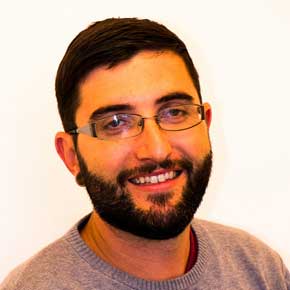 Costa Rica has excellent public transportation. Because many locals don't have a car or maybe only one car per household, buses, taxis, and "colectivos" are essential for kids to get to school, for shopping trips, etc. In town bus rides are about 75 cents, coletivos about $1, and taxis up to about $8 for longer trips.
Whether or not you need a car depends on where you live. If you're in an isolated farming community or in the jungle, a car would be handy for getting around. But many towns are also very walkable, and you can get around on foot or with public transport.
As far as getting around the country, Costa Rica also has excellent long distance bus service. Even a cross country trip is only about $10.
Those over 65 to get discounts on transport. In town buses are free, for example. And you can get reduced prices on other buses too.
Suzan Haskins – Ecuador Correspondent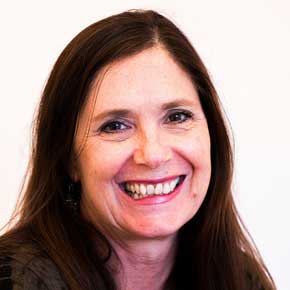 Hi Lisa,
Without knowing more about your personal circumstances or what your husband's objections are, it's hard to advise you. For instance, have you traveled much internationally? Is he worried about healthcare or leaving friends and family…or maybe a particular hobby, such as golf, behind? Or maybe it is just the fear of the unknown? My advice is to share your monthly issue of International Living magazine with him. For many good reasons, it's known as the "dream book" and it can help inspire, motivate, and kindle the adventurous spirit in just about anyone.
Point out the articles you like and discuss the many benefits (and yes, the challenges, too) with your husband. Listen to his input and what he's looking for in the next stage of life. Take him on a visit to your top one or two "wish list" retirement communities. If both of you aren't on board with this idea, retiring overseas may not work for you. So the more inspiration and research you can put in front of him—and the more the two of you communicate about it all—the better you will both feel.
Wendy Justice – IL Vietnam Correspondent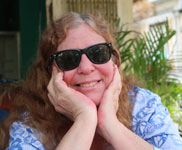 When my husband David and I first moved overseas, we had no specific destination in mind. We flew to Hong Kong and spent several years just traveling around, eventually settling in Thailand for a year, then to Malaysia, and ending up in Vietnam, where we've spent the past six years. We enjoy living in Vietnam, but eventually, we may find ourselves living in Portugal or Ecuador or Costa Rica and that's okay too!
I think that the idea of moving overseas is a pretty scary thought for a lot of folks. It was for us. You're giving up a life that has been predictable for one that will be full of surprises. Most likely, people will speak a different language, eat different foods and have different customs that what you're used to. Twelve years since we moved overseas, we still have days when we feel baffled but we've learned to appreciate those challenges–in fact, they can be quite enjoyable. Every day is a learning experience. We've learned so much about the world, and about ourselves, too. Life as an expat is delightfully stimulating.
What we never expected to find was how much the expat lifestyle agreed with us. These days, our friends are a truly international group; they come from Australia, Canada, the U.K., the U.S., Germany, Romania, Vietnam, Malaysia, Finland and beyond.
I'd recommend approaching the move overseas as an experiment. Buy a one-way ticket to a place that interests you and see what happens. Go with the idea of living abroad for a year. That's long enough to learn about your new country, get past the initial rose-colored-glasses phase, and see how the new lifestyle feels. If you and your husband find that it agrees with you, then you can extend your holiday into a long-term lifestyle; if not, you've left the door open to return to your hometown.
Best of luck!
Wendy Justice
Vietnam Correspondent
Wendy Dechambeau – IL Ecuador Highlands Correspondent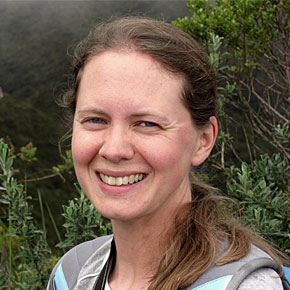 Hi Lisa,
I can understand your husband's trepidation. Moving overseas is a huge change and brings about many unknowns – especially if you've never lived outside of the U.S. before.
My husband and I both had an interest in living overseas, but we were also hesitant about actually doing it because we simply didn't know what to expect. The game changer for us was actually visiting one of the countries we were considering as our new home. We were able to see what life was really like there, talk to locals and expats, and the experience itself answered many of our questions.
Once we were able to see that other people were successfully and happily living abroad it gave us the confidence we needed. And we were able to evaluate whether the cultural and geographical changes were something we could realistically overcome. Living overseas isn't for everyone, so it's always good to be honest with yourself and your partner about your needs and wants.
So my advice is to take a trip if possible outside of the U.S. and focus on those advantages you already know exist in other countries. It could well be an eye opener for your husband. If travel isn't in the cards, there are some great expat blogs out there where people are detailing their experiences (good and bad) on the internet. Many times the blog owners are also willing to chat with readers which can be very helpful in easing some of those expatriation jitters.
Best of luck!
Wendy DeChambeau
Ecuador Highland Correspondent
Ann Kuffner – IL Belize Correspondent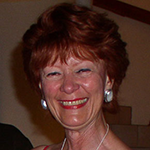 Lisa,
Years ago I started to do research on where I'd like to spend more time overseas, and possibly retire. I decided Belize was the spot for me, since I love the Caribbean, am a scuba diver, and was looking for a place where the cost of living, and of property, was inexpensive enough for us to build, and then retire early.
At first my husband was very resistant. He is not a swimmer/diver, as I am. He was concerned about the heat, humidity, and the possibility of political conflicts between Belize and Guatemala. But I was able to convince him to take an organized trip to check out several areas of the country. That is the first step to checking out any location. By the end of the trip my husband's fears had disappeared. He became very excited about Belize because he realized that he could design and build our own home without the major restrictions he had to deal with in California, where we were living at the time. So, basically, he found something of interest for him to sink his teeth into, to stay busy. Eventually he learned to scuba dive and we took some amazing dive trips in Belize. We've lived here for nine years.
The challenge is you don't seem to yet have an idea of what's critical for you both to have a happy, fulfilling retirement. You need to sit down and do some homework to decide what type of weather you would prefer, the type of lifestyle that would suit you both, and the monthly you can afford long term. I'd suggest that you come to one of the major International Living conferences. Suzan and Dan Prescher actually step attendees through this process, so that they can better lay out a strategy to help you decide what's critical to you in retirement. Once you make those decisions, then you can start visiting the overseas locations that fit your profile. That can be a lot of fun, visiting a variety of locations and deciding, together, what lifestyle best suits both of you. You'll likely both have to make some concessions, of course…
You'll find many articles on the IL website about the preferred overseas locations where expats live, and the places they gather. Each time you visit a new location, be sure to drop in at one or two of the expat hangouts so that you can meet expats who live in that location fulltime. Ask as many questions as you can. Ask about the cost of living, and how people spend their time. If your husband's worst fears can be overcome, it will be much easier to move forward. But not all spouses are willing to make this kind of move. I've met several IL couples where one spouse was hesitant to move overseas, and the other was ready. After talking to several of the IL correspondents at a conference or two, and making a few trips, the hesitant spouse was ready. But every once in a while I meet a couple who move to our tropical island of Ambergris Caye and a few months later they move back. Usually it's the wife, who can't live without seeing their grandkids regularly. Hopefully, after an IL conference, a few trips, and the chance to meet expats who live overseas, your husband will become comfortable, and even excited about making a move.
Best of luck!
Ann Kuffner
Belize Correspondent
John Michael Arthur – IL Central Valley Correspondent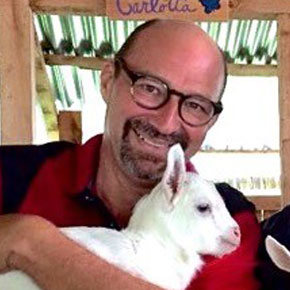 We were both ready to live outside of the United States, so we didn't have the issue of one us being more keen on the idea than the other.
We were looking to get away from what we saw as a broken political system, the constant bombardment of "24-hour-news" that isn't news, and more freedom to do what we wanted when we wanted.
However, we did face an unexpected fly in the ointment. I was completely ready to retire, but after 6 months of not working, Michael found that he wasn't—he still needed to sense of accomplishment from working. So, he took a part-time job. So, I would say that something to really consider, is whether you are completely ready to leave the work force.
Jackie Minchillo – IL Coastal Costa Rica Correspondent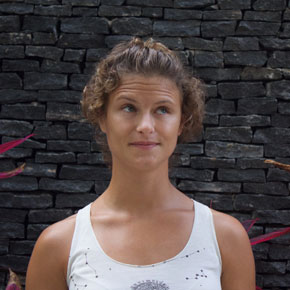 I was the reluctant one when my husband and I started talking about moving to Costa Rica. I think the biggest thing that calmed my nerves was his willingness to assure me that our move didn't have to be permanent – if we arrived and hated it six months later, we could always come back, OR, go somewhere else.
Even though moving overseas is a really big deal in many respects, it was very helpful to view it as something we were going to give a try rather than something that was a permanent decision. If both parties can agree that the first year for example will be viewed as a trial period, it can ease a lot of tension in taking the initial leap.
I would also say being very honest in the process of profiling yourself and what it is you really want in a retirement destination, as well as the things you'd consider to be deal breaker, is helpful in making the best choice for you. If a place checks one of your deal breaker boxes, chances are none of the things you like about it will outweigh that – so be willing to be decisive in crossing places OFF of your list as you're doing your research.
And of course, as we so often recommend at IL, visit places you're considering first. Visit at different times of the year, visit different regions, network with expats already living there and try to remove some of the unknown – nothing breeds continued fear and hesitation like unanswered questions.
Jackie Minchillo
Costa Rica
Don Murray – IL Riviera Maya Correspondent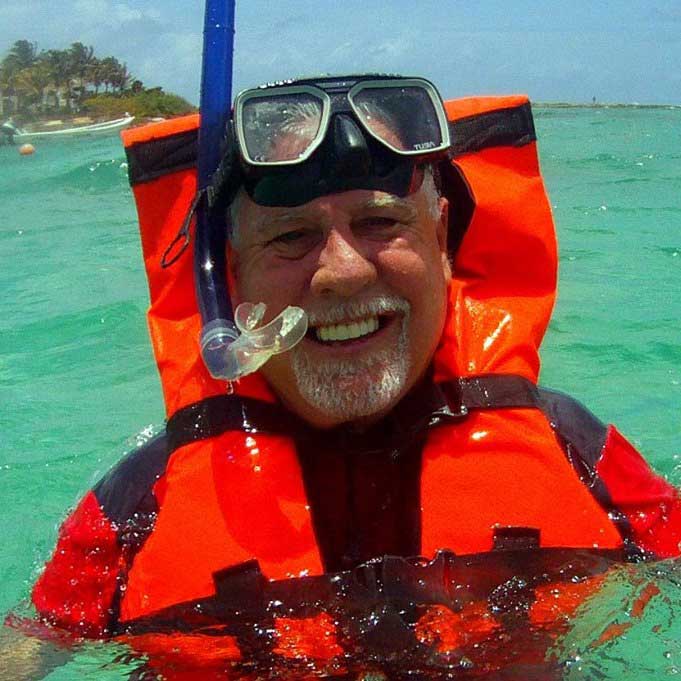 Hi Lisa and thanks for asking such a great question. In fact, you have actually encountered two challenges. The first is a reluctant spouse and the second is selecting a location.
Making an International move is an exciting but challenging experience and moving with a supportive spouse can make things much easier. However, having a spouse who is not entirely supportive can add additional stress on top of what will come naturally. My wife and I have made two international moves and we worked together to resolve all challenges with the common goal to succeed. Dragging an unwilling spouse along rarely results in happiness. Try to include him in your research efforts. Hopefully, he will see the benefits.
The other issue is finding the right place to establish your new residency. My best advice is to continue to utilize International Living and our experts around the globe to assist you with your research. There are so many variables and each carries a different weight and priority that is impossible to select a "perfect" spot. The truth is that no place on the planet is perfect but our team has done significant research into all the important areas such as climate, safety, cost of living and medical care and much more.
My wife and I made our initial move to a tiny village on Ecuador's northern coast where we enjoyed two amazing years. We subsequently moved to Mexico's Caribbean coast and life is grand! So, if you should move somewhere that doesn't quite measure up, you can always move again and begin a new adventure. In fact, I know folks who move every few years just to see more of the planet and others whose nomadic lifestyle has them moving 6-8 times per year. There is more than one way to enjoy a life abroad and I wish you and your husband much luck.
Don Murray
Writer/Correspondent
Riviera Maya, Mexico
Michael Cullen – IL Thailand Correspondent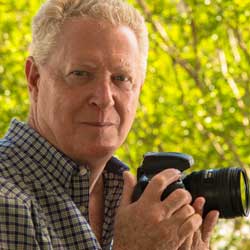 Hello!
Someone told me once that what when people say No (or give signals that are negative) it often means that important concerns have not been put to rest or they do not have enough knowledge to make a decision. So it may be worth considering what concerns your husband has about such a move and what knowledge is missing that will help him be more open to the idea. You guys may have already been down this path and if not, it may be an interesting set of discussions.
When my wife Vivien and I made the decision to retire and move overseas for a more cost effective and stimulating retirement we certainly researched many locations and came up with a short list that could meet our particular needs. Ecuador and Panama were considerations or closer to our home in Australia, Malaysia, and Thailand in Asia.
In mid-2016 we took an exploratory trip to Central and South America making a real effort to connect with expats living in these locations to hear fist hand what it was like living there; how people spent their day, the costs and all that essential stuff. We already had a sense of the two Asian countries as we had traveled Asia many times over the years. International Living also helped fill in the questions around costs, heath care, expat communities and all that stuff!
Asia and more specifically Thailand won out for us as it was closer to our family and friends in Australia. There were strong expat communities for us to connect with. Cost of living was nearly 70% less than what we were paying back home. And as well as Thailand and all its delights, we were surrounded by so many different other Asian countries waiting to be explored.
It works for us and we could not be happier in the decisions we have made. We are living a more healthy, rewarding and invigorating life now and have no regrets.
Michael Cullen
Thailand Correspondent

Get Your Free Report on the World's Best Places to Retire
Learn more about the best places in the world to retire in our daily postcard e-letter.
Simply enter your email address below to sign up for our free daily postcards and we'll also send you a Free Report on The World's Top 10 Retirement Havens.
Get Your Free Report Here