When I was around 10 years old, I used to walk to a nearby clover-filled field, lay down, look up at the blue sky, and dream about my future as a writer living in some exotic location. It only took me 54 years, but now I am doing just that.
I work part-time for International Living as their Cuenca Correspondent, where I write about the joys of being an expat. The money I get paid not only supports my creative notions, it pays for my travel excursions as well.
When I was younger, I earned a journalism degree but because I was married to a writer, and nepotism was frowned upon in journalism, I had few options for writing locally, so taking other jobs was necessary to support our family. I still dreamed of writing, but now, instead of laying in clover daydreaming, I was laying my head on a desk piled with work projects.
Then, one night, after getting into a car accident, I had an awakening. Upset about having to buy a new car, I realized that I could put my money toward a better life instead. Losing the car was my first step toward unraveling from the materialism that kept me working long hours.
I began researching about moving to Cuenca, a popular expat town in Ecuador, which I had read about in International Living. I just couldn't live anymore with the debilitating stakes of high stress. After visiting Ecuador, I felt like I had found a place that was just what I was looking for and I started believing I could do this. I could get out of the rat race. A few months later, I had my plans in place—the exotic location chosen, paperwork for permanent residency, and a house divested of non-essentials. I was ready. All I needed was a push.
That push came after one of the millennials that worked for me started instructing me on ways I could be more productive, while informing me that he wanted my job. That was it for me. I walked into my boss's office, slid my resignation letter across the table, and explained, "I am no longer crazy enough to work here." It turned out to be the most freeing day of my life.
A few months later, I was in Cuenca with my five dogs and husband of 33 years, relishing in the idea that I could, finally, be lazy. Because of the low cost of living in Cuenca, there was no reason to jump back into working. My only goal every day was to drink coffee and not get off my butt until 10 a.m.
Cuenca provided the brakes I needed to slow down. The culture is slower, kinder. Sitting by one of the four rivers flowing through town allowed me to get to know myself again. Exploring the ornate New Cathedral and lighting candles in the church gave me newfound peace. Going downtown to see the Spanish-colonial and French Republican architecture, which earned Cuenca a UNESCO Heritage site designation, gave me a realization of how quickly time passes, and how the world changes with each generation.
In Cuenca, with $3 taxi rides, I didn't need a car. My air conditioning/heating bills were only $30 a month due to the year-round spring-like weather, and paying $400 rent for a seven-bedroom house kept me in luxury living without an expensive mortgage. Living on my Social Security of $1,700 gives me a surprisingly upper-middle-class lifestyle. The necessity of working full-time was gone, as were the stresses of the U.S. lifestyle. I had time to focus on myself and my needs.
But I was an old dog reluctant to learn new tricks. With all the years of being programmed to be busy, doing nothing left me feeling a little undone. I loved the lack of "have to," but for my first year living in Cuenca, I didn't know how to be still. I started teaching a memoir class and created a women's giving club called "Cuenca Bitches" to raise money for spay/neuter programs for dogs. But I still wasn't doing what I wanted.
I am in the third stage of life, and I still look in the mirror and see a 21-year-old graduating from college, anxious to be the next Carl Bernstein. But in Cuenca I have all the time I need to fulfill my desire to write.
After I wrote about my transition to a new life and sent a copy to International Living, it started a rewarding relationship with the publication. The cost of being a remote writer is really just your time and the gumption to send off your work for publication. All I needed to start was a computer, a printer, Skype, a jar of peanut butter, and a gown (preferably well worn with a few coffee stains on it).
I now write from the comfort of my office, which looks out over the Yanuncay river and the three blue domes of the New Cathedral. I like holing up in my office writing, hoping my words inspire others to take a chance to step into their dreams again.
Ecuador was the door that opened to bring me back to who I've always been: a child at heart with big dreams I can now realize.
Need a Way to Fund a New, Better Life?

Join our Savvy Retiree Daily e-letter today and you'll hear from us daily, telling you about ways you can gain the freedom to live where you want, travel when you like and create a life you love. We'll also send you a FREE Report Fund A New, Better Life With These 6 Portable Careers...
Related Articles
Five Reasons Why You Should Move To Ecuador
Create A Fulfilling Working Retirement In Punta Carnero, Ecuador
Trading an Office Drone Life for Laidback Living in Ecuador
---
You know more Spanish words than you think you do! And we guarantee you can be carrying on conversations...in Spanish...in just 20 Minutes. Special summit 'Speak Spanish in 20 Minutes' is now live!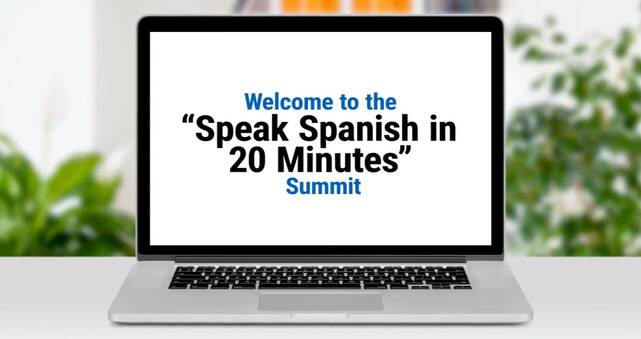 ---