Since moving to the small town of Épinal in northeastern France last year, I've been on a rollercoaster of exploring, improving my French skills, and learning how to eat like the French (the meals are glorious, and surprisingly not too bad for the waistline because you simultaneously cut out the mindless snacking).
I've learned a lot about appreciating life in the slow lane. Lots of visits to museums and parks. Delicious home-cooked meals that last for hours, full of laughter and friendship. That's without even mentioning the delectable treats in the bakeries here (the lemon and raspberry tarts from Le Boulangerie du Quai are hands down the best).
One of the biggest changes I found was adjusting to French humor, especially since I didn't understand everything. They'll joke about anything and everything. To the North American sensibility, it takes a while to get used to the friendly teasing and realize it is just that—the French just truly love to laugh and make each other laugh.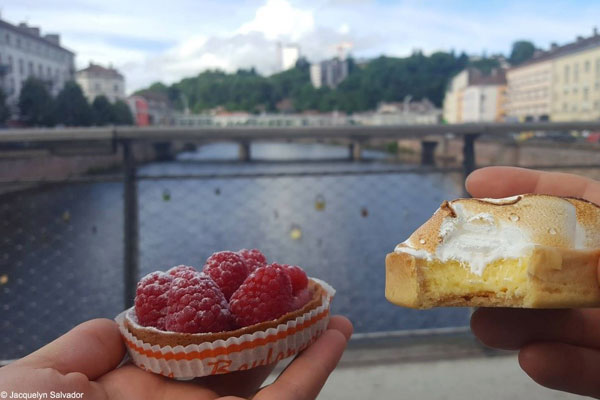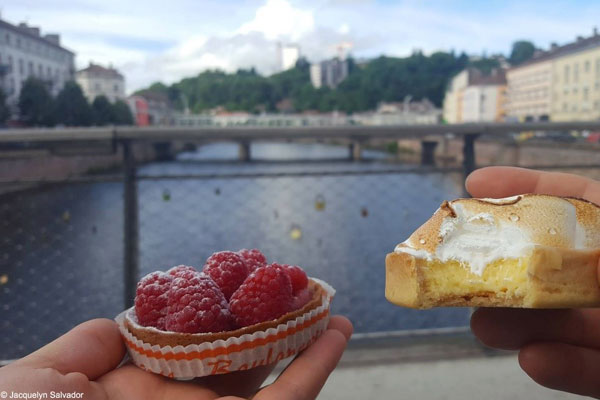 A lot of expats explain the differences in humor and relationships this way: French are coconuts, and Americans are peaches. The French have a tough outer shell that helps them brush off criticism and personal jokes. That outer shell sometimes makes them come across as unfriendly, but once you get past it, they're really personable and have few boundaries with friends. Americans, on the other hand, have a soft exterior—an ego that bruises easily—and a hard inner core with is extremely difficult to penetrate. We'll throw out smiles to everyone who crosses our path, but it's harder to get through to that inner core of friendship. Over the last year, I've become sort of a coco-peach: still more smiley than the average French, and quicker to open up, but also used to the humor so that I can laugh along with their jokes.
Living here has made me rethink many of the things that I've always taken for granted. Like the idea that you can pop into the supermarket any time and any day, or that employees will do whatever it takes for customers in stores, government offices, and restaurants. These differences are not inherently good or bad, but they certainly force one to reflect on our cultural assumptions and open our minds to differences.
All this has made me realize just how much I'd been rushing through life before, making sure not to "waste" any time. Here, au contraire, the concept of wasting time just doesn't seem to exist. Time passes, but there's always more of it. It's truly the perfect place to learn how to stop and smell the roses.
Related Articles
Cost of Living in France: Sample Monthly Budget
Some Fun and Interesting Facts about France