There's never been a better time for small investors like us to make strong rental income overseas.
There are a number of reasons why:
Global tourism is increasing exponentially in the long term.
Low-cost airlines are making it cheaper to travel.
More folks than ever are opting for vacation rentals over hotels.
Online platforms like Airbnb give you access to a pool of millions of renters.
Finding financing overseas is becoming a much simpler process.
With the right income-earning property, in the right destination, you have the potential to make excellent yields…I'm talking about grossing double-digits…12%…18%…
That's why, when seeking out opportunities for Real Estate Trend Alert members, I look for destinations with year-round appeal, that are easy to get to, and that attract tourists from around the world.
Once you've locked in the right property, creating those double-digit returns isn't difficult. Yet, it's frequently the part of the process where investors fall short.
And that's what I want to talk to you about today…
I can't begin to tell you how many good rental properties go overlooked because the owners haven't advertised them properly. They're sitting on real estate gold, yet, because they failed to consider their rental strategy, they're not making anything close to what they could be making…
So, to help you avoid the same pitfall, I'm going to talk you through some of the simplest ways to turn your rental into a money-maker.
First things first: If you're planning on renting short term, use established vacation rental websites. No matter how good your rental is, if people can't find it, they won't book it. So maximize your exposure using popular platforms like VRBO, FlipKey, and Airbnb.
Likewise, if you plan to rent longer term, check out the most established websites for long-term rentals in your particular destination. And work with local real estate agents and property management companies.
Generally, short-term rental sites take a percentage of what you charge your renters as payment for using their service. On Airbnb, this is between 3% and 5%. On VRBO and Homeaway, it's $499 annually, or 5% per booking. And on Booking.com, it's 15% per booking.
While you won't have to pay any fees if you take bookings from your own website, you simply can't compete with the traffic these platforms provide. The payoff is generally worth it. And the process is much easier. However, you might have to experiment to find out which platforms make the most sense for your rental.
The next thing you need to do is create an attractive listing. There is no overstating the importance of this step. First impressions are essential, and if your listing doesn't grab renters right away, they'll skip over it.
For example, if you have a condo that's a few steps from a beautiful beach and a stroll to a gourmet restaurant, make sure you show that in your pictures and mention it in your description. You'd be amazed how many people don't—and miss out on bookings because of it.
A picture is worth a thousand words. Choosing the wrong photos can actually put off prospective renters. That's why I recommend hiring a professional photographer or asking someone with experience to help you. Spending a little here could be the difference between a 40% and 80% occupancy rate.
Before you take any photos, be sure to declutter your rental and remove any personal items you've scattered around. Stage it as if you're selling it to a prospective buyer. Make it look warm and inviting. When taking the pictures, avoid bad lighting, weird camera angles, and photos of dark corners. If you've got outside entertaining space, show it off. If you're close to a beach, post some nice beach shots.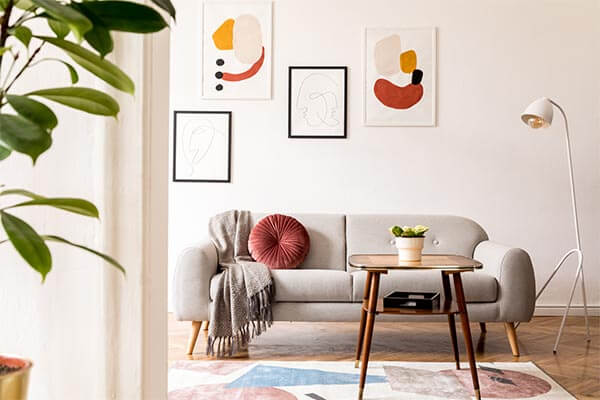 If your photos have reeled in a prospective renter, your description should seal the deal. Come up with a catchy one-line title that highlights your home's best assets and makes it stand out ("Luxury Condo by the Beach and Close to 5-Star Restaurants," for example). It should sound compelling enough to make people want to click on it and find out more.
When writing your description, mention the features of your home as succinctly as possible and make sure to add some unique selling points too. For instance, if your home is in a beach town, be clear about how close it is to the beach.
List what rooms you have and what furniture and appliances you've got, down to the type of bed and how many place settings you're offering. Your description should preemptively answer any questions they might have about your home before they ask. State whether pets are allowed, what they need to be aware of if they plan to throw a house party (noise levels, condo rules, etc.), or any other considerations.
Describe the area around your home—the amenities and attractions nearby. Mention a few good places to eat and shop; give the names of the eateries and the type of food they serve. Most importantly, paint a picture of the dreamy vacation your guests can enjoy.
And if there are any negatives the renter should be aware of, be sure to mention them. For instance, if there's a construction site nearby and it tends to be noisy, state that clearly. Managing their expectations is crucial. If a renter discovers that your home isn't what you advertised it to be, they will likely leave a negative review, which can be detrimental to your occupancy rate. Most of the time, once you're up front about any possible issues, they'll be satisfied with their stay.
I'd suggest going above and beyond with stuff like coffee, water, and goodies (fruit, chips, sweets). Allocate 5% of your income to goodies like this.
Remember, any extra effort you make will ultimately contribute towards more positive reviews, which in turn will attract more guests and push your listing's ranking higher. Getting positive reviews should be your top. The better your reviews, the more success you'll have with your rental.
Also, think about what features renters specifically search for. A contact who has properties in Medellín, Colombia, told me he's fitted all his rental properties with air-conditioning. Even though the climate is so temperate air-conditioning is rarely needed, by including that one feature, he's visible to a bigger pool of renters than his competitors who don't offer air-conditioning.
When it comes to choosing your pricing, research what similar properties nearby are asking for. You should be matching their rates or even beating them. You can also adjust your rate seasonally—or to reflect local events such as film or jazz festivals, when demand is higher. You may want to set a minimum stay period in peak season, or to fit with local short-term rental restrictions. But keep in mind that any restrictions might reduce your listing's visibility.
Of course, if you choose to be hands-off and hire a rental manager, they'll be able to do a lot of this for you. But my advice is to maintain at least a minimal level of involvement to ensure they're giving your rental the attention it needs. Alternatively, you can do many of the things I've outlined here yourself—including creating your listing—before handing the reins over to your rental manager.
Get Your Free Real Estate Report Now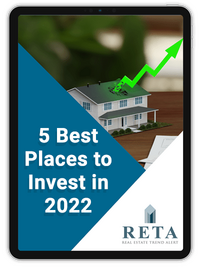 Sign up for our free daily Postcard e-letter and get a valuable free report on the The 5 Best Places to Buy Real Estate In 2022.
Related Articles
3 Tips for Making More Rental Income
Earning Income from Vacation Rentals in Tamarindo, Costa Rica
Red-Hot Rental Opportunities on the Algarve, Portugal
Upcoming Conferences
Live Better, Spend Less, Retire Sooner
IL's Retire Overseas Bootcamp
October 21-23, 2022 in Atlanta, GA

In safe, warm, welcoming communities abroad, as little as $1,700 a month can bankroll a good life... this fall, our experts will show you where—and how.
Early Bird DISCOUNT—Save $200 When You Register by Sep. 29
Details Here IL's Retire Overseas Bootcamp
---
Registration Now Open for the Best of Europe Private Screening

In the Right Spots in Europe, You Can Retire in Style—in an Historic, Sun-Drenched Locale—for as Little as $2,300 a Month or Less—Especially Now With the Dollar and Euro at Parity for the First Time in Two Decades.
And We'll Show You How, October 1-2, During the Special All-Online Best of Europe Private Screening.
---
The Income Revolution Forum
What if You Had the Freedom to Enjoy the Good Life Anywhere in the World You Wanted to Be...and Get Paid While You're There?
We'll show you how—with hands-on guidance—you could beat inflation...secure your retirement...ditch your commute...and turn a skill you already have into a portable side income of $300, $600, even $3,000 or more a month.