I never saw myself sipping wine on the French Rivera watching the sun dip below the sparking, azure Mediterranean Sea. Yet, in 2017, in Cassis, France, I was doing just that.
My husband, Bill, and I were taking a holiday within a holiday. We had started a six-month housesit in the South of France, which came complete with days off. Placed in charge of a sprawling French estate and a single dog, we were happily in a situation where the homeowners returned every month for a long weekend. We were then free to find out what other areas of France had to offer.
We didn't actually have to leave our housesit when the homeowners were in town. But France was calling, and holiday rentals tend to run on the inexpensive side, since most of them are designed for locals. The old French apartments we stayed in had real fireplaces, breathtaking views, and city center locations. Food from local markets was good quality and good value, so we mostly cooked our own dinners. We dined on duck breasts, fresh vegetables, and wine for a fraction of the price you would expect to pay in the U.S.
Transportation in France is easy for the most part, with their fast and inexpensive rail system. However, as we were staying in a rural area, we rented an economy car from a local chain supermarket for $160 per month including full auto insurance. The rental car was renewable on a monthly basis, so each month we had a new late model car. We joked at the time that it was cheaper to rent a car in France than to own one in the U.S.
During our days off from our housesit, we explored ancient cave paintings in the Dordogne area, hiked in the Pyrenees mountains, relaxed on the Riviera and combed the medieval market towns, castles, and ancient cemeteries and churches. France is brimming with well-preserved historical sights. And the small towns, as well as the large cities, host festivals and events to suit every taste.
When our mini holiday was over each month, we returned home happily to our own cottage on the estate. There we could enjoy the property's forest and hiking trails, swimming pool, and tennis court. We would highly recommend housesitting as a low-cost way to explore the world and test drive different retirement possibilities.
The housesit was a fine life in it's own right, but it also gave us something that we didn't go looking for. It gave us the opportunity to live like French locals for half a year, over two distinct seasons. As we had been considering retiring overseas, it gave us a practice run at a country we had not considered as a retirement destination.
Through our housesit, we learned a lot about daily life in France. Things like shopping at the local markets, getting veterinary care for the dog, going to our own dental appointments, and arranging for handymen as needed. It's truly a lovely place, filled with friendly, helpful people, who live simple, yet colorful, lives.
France offers its own unique kind of retirement options. South and Central America have their benefits too, but they are not for everyone. The Old World European feel speaks to me.
Happily, more and more people in France speak English, especially in the cities. We did sometimes find that language could be a barrier, as our French was minimal and our housesit was in the countryside. But we got by with Google translate and the fact that someone who spoke English was usually available. There are also whole communities in parts of France (such as in the Dordogne area) made up of English expats. We were once recruited to join an expat holiday market, which sold all things British—teas, scones, English Ale, and their delicious meat pies.
We are still housesitting our way across the globe and assessing potential retirement possibilities, but it is quite possible that we may return to this lovely European jewel.
Need a Way to Fund a New, Better Life?

Join our Savvy Retiree Daily e-letter today and you'll hear from us daily, telling you about ways you can gain the freedom to live where you want, travel when you like and create a life you love. We'll also send you a FREE Report Fund A New, Better Life With These 6 Portable Careers...
Related Articles
Five Reasons Why You Should Move To Ecuador
A Travel Secret That Lets Me Stay in Top Destinations for Free
Moving From Corporate Slog To Freelance Bliss In Mexico
---
You know more Spanish words than you think you do! And we guarantee you can be carrying on conversations...in Spanish...in just 20 Minutes. Reserve your spot now for our FREE webinar.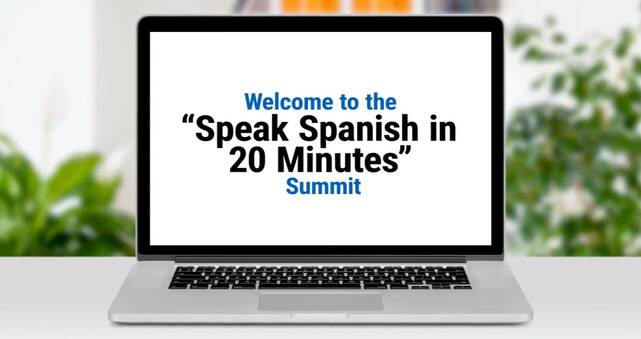 ---