It's all only an elevator ride away…
Step outside and soft sand hugs your feet. In front of you, the vast Pacific Ocean laps gently against the shore…
You can spend the day here just relaxing on the beach, or you can enjoy the luxury spa, state-of-the-art gym, superb pool, beach club…gourmet restaurants…the choice is yours.
RETA members can lock down two luxury suites, right on the beach, for an unheard of low RETA-only price starting from $219,000.
Here's a taste of what that looks like…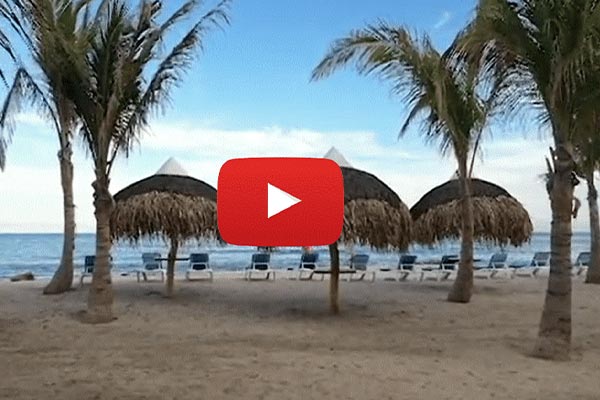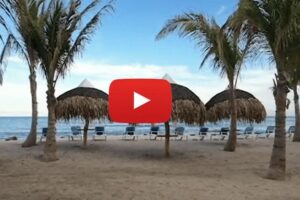 This is your opportunity to have your own tropical beach retreat. You can ditch the winter wear and escape the cold. You can spend part of your year using your high-end beachfront hotel as a base to explore Panama and the wider region—Panama is after all "the hub of the Americas."
Lush temperate highlands are within easy reach of Caracol and offer incredible hiking and wildlife-watching opportunities. Sport-fishing, surfing, volcano trails, art, and exploring the country's rich heritage are all options.
Then there's everything Panama City offers…fine dining, luxury shopping, incredible nightlife…a glittering and sophisticated city on your doorstep.
Remember, with this deal, members lock down a hands-off plug-and-play with rental management to take care of things while the checks roll in…
With two suites, this gives you a lot of options…
You can spend part of the year here yourself, enjoying the stunning, tropical beachfront surroundings.
You can rent out both of your self-contained luxury suites—as it stands, I reckon on yields of 7% to 15.8% as the community is established. (That's net…after your HOA, management and cleaning fees.)
You can eventually sell both suites and realize the awesome profit potential. I expect these suites will together be worth $145,700 more than our RETA-only price five years after delivery.
Or you could sell one suite and keep the other for yourself…the best of both worlds.
Regardless of what you decide to do, you'll be sitting on that incredible profit potential from day one. That's because we're buying in at a shockingly good RETA-only price.
A huge tax savings offered by the Panamanian government to developers is getting passed on to us…thanks to our contacts and our group's reputation.
This sets us up for significant capital gains, in line with past deals RETA members have had at Playa Caracol.
In 2017, I brought members the chance to buy in The Palms at Caracol from $199,000. Last fall I came across a similar-sized condo farther back from the beach with only a side view listing for $299,000.
In September 2019, I brought members an opportunity to buy from $184,300 in The Residences. At the time I said that what Playa Caracol offers is so rare and incomparable that I found it hard to nail down the profit potential…it's enormous. Now I figure those Residences will be worth $250,000-plus in the next couple of years.
But my team and I just couldn't find any direct comparisons to what we're getting with these two luxury self-contained suites.
Our price, starting from $219,000…that's incredible.
A property like this, anywhere else in the world…where the sand is just steps from your door, where you have all the amenities you could ask for…would set you back close to $1 million.
In the U.S., you could be talking multiples more. Buy a shiny new suite on South Beach Miami and you'd be looking at around $1,150 to $2,200 per square foot.
For our RETA members-only deal, right on the beach in Playa Caracol, we're paying just $248.04 per square foot.
Like I say, I reckon that five years after delivery our two suites together will be worth $364,700. That's a gain of $145,700.
Already, it looks like demand for this deal will be high.
Get Your Free Real Estate Report Now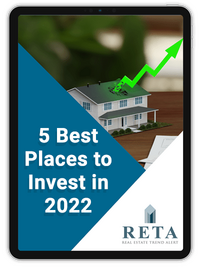 Sign up for our free daily Postcard e-letter and get a valuable free report on the The 5 Best Places to Buy Real Estate In 2022.
Related Articles
The 10 Best Places to Invest in Real Estate
Gains of $145,700 on Beachfront in Playa Caracol
Get a Second Passport When You Buy Real Estate